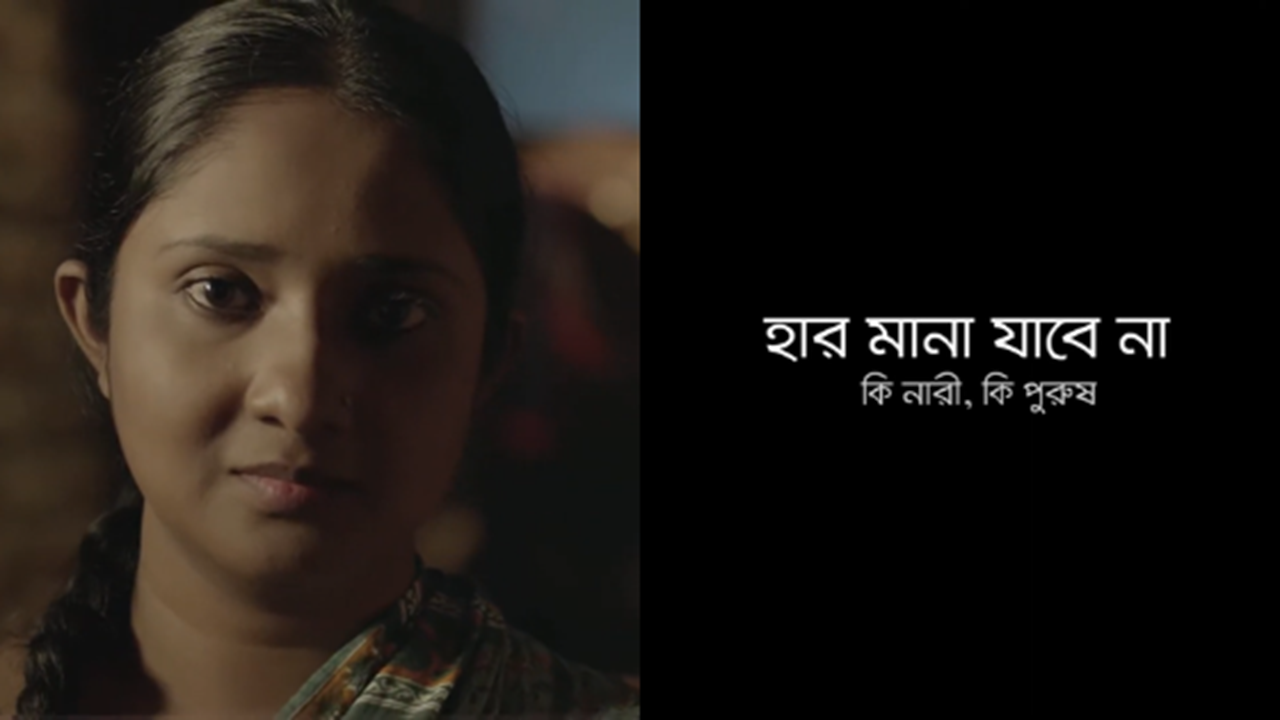 Olympics' Inspiring and Thought-provoking Message to Women

2

min read
08th March, International Women's Day, is a day dedicated to all women around the globe. It is the day we acknowledge, love, respect, and show our unending gratitude towards all the women in our lives. We celebrate the rights and achievements of women, but how does this day help them in their day to day lives?
The society, with their preconceived notions regarding women, remain the same. The women in question continue to go through their daily struggles, dodging hurdles, and going that extra mile which still never seems to be enough. And in most cases, women continue to be afraid of speaking up and taking hold of what is rightfully theirs. So then, what is the point of 8th March?
Olympic Industries Ltd. recently premiered a campaign for International Women's Day with a very thought-provoking message. The campaign tells the story of Marjina, a female rickshaw-puller in the city of Dhaka, single-handedly supporting her 5-year-old daughter and making a life for herself.
Watch The Campaign Here:
Her struggles in life and the underlying message of the campaign is a true inspiration to all women out there. When life got tough, instead of breaking down and begging for help, she made the best of her situation. Marjina is unapologetic, independent and accountable to no one. Her mantra in life? Never accept defeat.
It doesn't matter how many Women's Day we celebrate, society will never be able to move forward unless and until we stop hiding in the shadows of society's expectations. Instead of cowering in fear of men, wipe those tears and stand your ground. Being independent, speaking your mind and creating your path is what will make a difference. But most importantly, never ever give up.
#WomensDayWithMarkedium | We will feature all the best International Women's Day 2020 campaigns (print, outdoor and AV) from both Bangladesh and around the world.
If you are a brand with a strong message, submit your campaign here- https://bit.ly/32F9Ih6
Olympic Industries Ltd did a wonderful job with this year's Women's Day campaign, starting from the spot-on execution and story-telling, to the inspiring message. Let us know about your thoughts on the campaign and for the latest Bangladeshi advertising updates, be with Markedium.
Credits:
Agency: Pink Creative Ltd.
Managing Director: Riaz Ahamed
COO: Toufiqul Alam. Tamal.
Director, Creative & Strategy: Asif Piyash
Concept & Script: Asif Piyash
Group Head, Key Account Management: Gloria Baroi
Manager, Digital services: Ahmed Robin
Production House: Freefall Studios Ltd., Crossroad Pictures
Director: Wahid Tareq
DOP: Michil Shaha