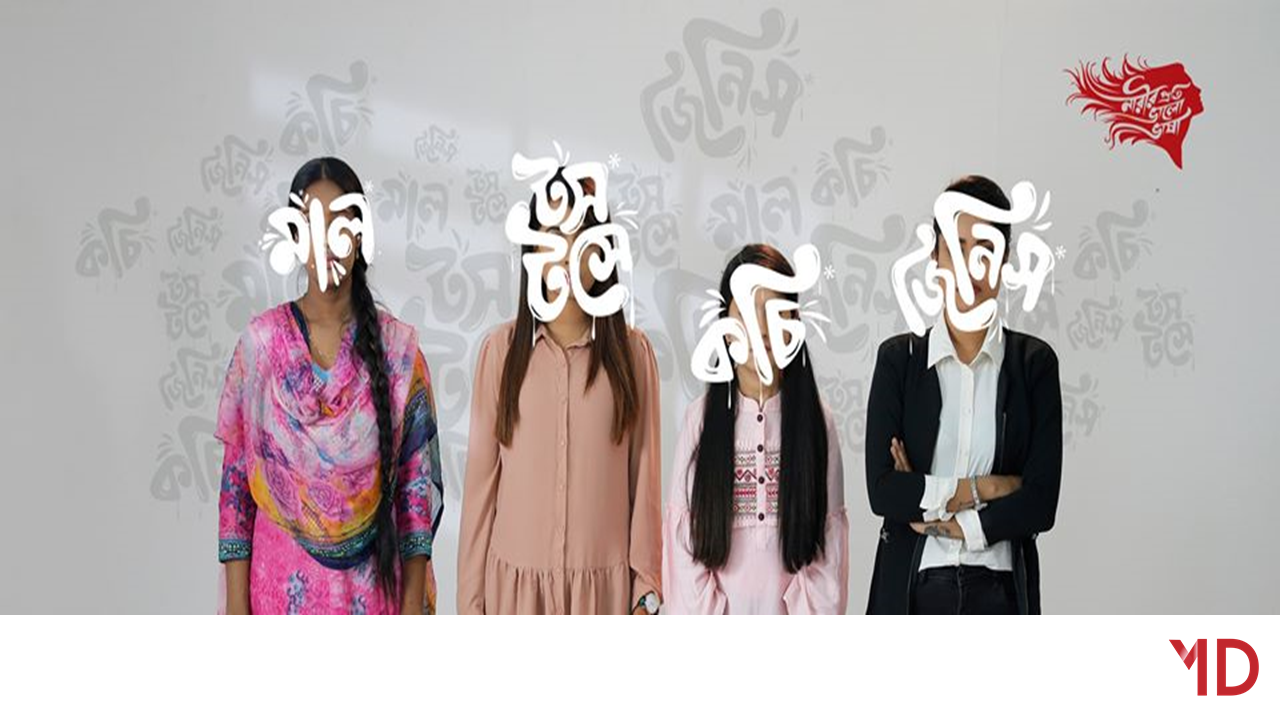 The Disgraceful Language We Describe Our Women – ATOMGum Women's Day Campaign 2020

2

min read
"Look at that B*tch walking" is a common sentence all Bangladeshi girls have heard at least once in a lifetime. Catcalling in this country has been a major problem yet no corporation took a sizeable stance to address this social problem. 
With this year's International Women's Day, Atomgum introduced a campaign that addresses the root of all catcalling. The innate disrespect this patriarchal society shows towards the women of the country. 
Atom launched a social media campaign with the tag "Respectful Language towards Our Women" where they highlight all the bad words we use to describe our women in. In the same post, they share the real meaning of the word and why we shouldn't use it to describe anyone. 
They have published a heart touching video ahead of International Women's Day where 4 different women from different social hierarchy talk about the catcalling they face on an everyday basis. And guess what, this same mentality is present in all walks of life. 
Read More: Top Women Inspiring Campaigns Around the World of All Time
Watch the ad here:
Ads like these are an absolute necessity because if companies step up to reach their variegated audience and preach important social messages, we can finally start hoping for a change. The campaign of Atom has also struck a chord with everyone because it talks about one of the most despicable problems of our society in the simplest manner.
Read More: Gender Equality and Women's Empowerment In Bangladesh.
Atomgum has already reached a huge amount of consumers through organic shares and this campaign is already being regarded as one of the best in this year's women's day campaign. Instead of a hefty budget with a lot of POS, Atomgum has successfully reached the hearts of people while making an impact on social change.
#WomensDayWithMarkedium | We will feature all the best International Women's Day 2020 campaigns (print, outdoor and AV) from both Bangladesh and around the world.
If you are a brand with a strong message, submit your campaign here- https://bit.ly/32F9Ih6
Let us know about your thoughts on the campaign from Atomgum. For more latest Bangladeshi advertising updates, be with Markedium.