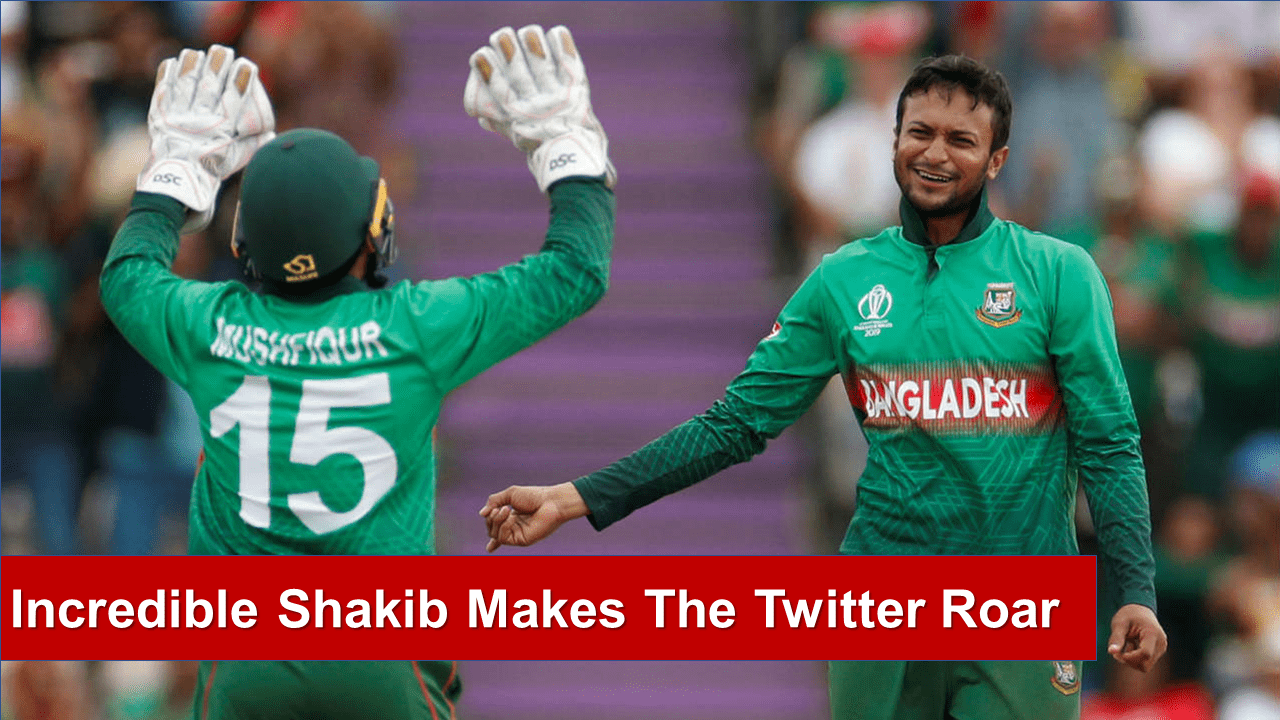 [dropcap]F[/dropcap]ans and former cricketers got down to twitter and showed their utmost appraisal towards the number one all-rounder- Shakib Al Hasan for his outstanding performance against Afghanistan. Well, the way he has played so far, fans praising Shakib on Twitter can't be a surprising thing anymore.
The World Cup is on. Those of who have thought the semis are defined, think once again. The Bengali tigers are marching with some pace. Last night the stoppage was Afghanistan. The all-around team performance from Bangladesh National Cricket team has earned themselves their third win against the Afghan cricketers. But it was one man took all the spot light- the Name is Shakib Al Hasan.
Read More: Brands Celebrating World Cup 2019 | First Week Wrap
Although Mushfiqur Rahim played a solid knock to give Bangladesh a challenging score to defend, it was a record-breaking night for the best player Bangladesh Cricket has ever produced. The fans and cricket professional showered Shakib with their appraisal and support all over the twitter.
Have a look for yourself:
What an achievement for Shakib!
Cricket legend, Ian Bishop shared his thoughts on the constant development and the growth of Bangladesh Cricket.
Manoj Tiwary, former team mate of Shakib Al Hasan in KKR has also shared excitement over such delightful performance from the number one all-rounder.
He indeed did so far!
Remember Yuvi in 2011 world cup? Just like him Shakib this year is doing everything with both the bat and ball. So, the claim is not far from truth. The player of the tournament waiting? Maybe, who knows?
There you go! Another one.
One line too many!
Arguably the best player that Bangladesh National Team has produced so far!
The most consistent team of Indian Premier League also hasn't missed the chance to praise the mighty all-rounder.
But this one is our personal favorite. Sarcastic level has no boundaries for this one.

The tweet mocked the pre-match post conference statement from the Afghan captain ahead of Bangladesh clash.
So, which one of the tweets you liked the most? We hope Shakib continues to play as such and fans keep him praising on Twitter and all the other ways possible to support him like they are doing from the beginning.