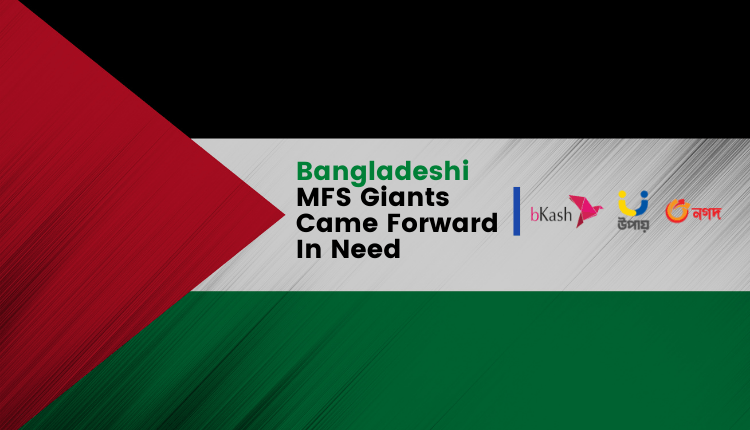 bKash, Nagad and Upay Made It Easier Than Ever To Donate to Palestine

2

min read
In the latest airstrikes and bombings of the Gaza strip by the Israeli military forces, nearly 200 Palestinians were left lead and 40,000 were rendered homeless. A heart-breaking fact about these casualties being, a significant part of them were children. Among the dead, 58 were confirmed to be children. Videos and images of Palestinian children have emerged of them being injured & devastated as they are looking at the pile of rubble that used to be their home. The events have sparked worldwide outrage and a call to help Palestine.
Read More: BKash's Bet on Customer Acquisition has Paid Off in 2020
As the atrocities on Palestine continue by the State of Israel, individuals and organizations across the world are extending their hand to help the oppressed Palestinians. In Bangladesh, many individuals and charity organizations are coming forward and collaborating with the Embassy of Palestine to arrange for funds to be sent to the Palestinian citizens in the form of donations.
Read More: Unilever's Sales Grew By 13.8% in Q1'21
Remarkably, the Mobile Financial Services (MFS) brands of Bangladesh have joined this movement. The Palestine Embassy has opened accounts on these platforms to receive donations. Users of these services can donate directly to the Palestinian Embassy from their accounts.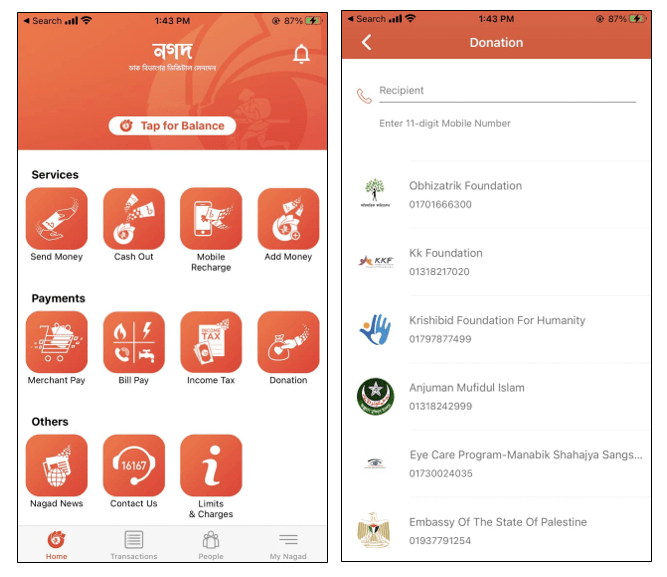 bKash, Nagad, and Upay users need to simply log in to their account on their respective apps and click on "Donations". There, a list of organizations will be displayed where they can make donations to. Among them, the Embassy of Palestine has been added.
Read More: "The Surprise by Evaly starring Tahsan & Mithila"- A Markedium Take
It is highly commendable of these brands to take initiative for a humanitarian cause. There is strong sentiment among the public to help Palestine in any way possible. These MFS brands have an excellent job of being aware of this sentiment and taking action accordingly.
For more updates, be with Markedium.