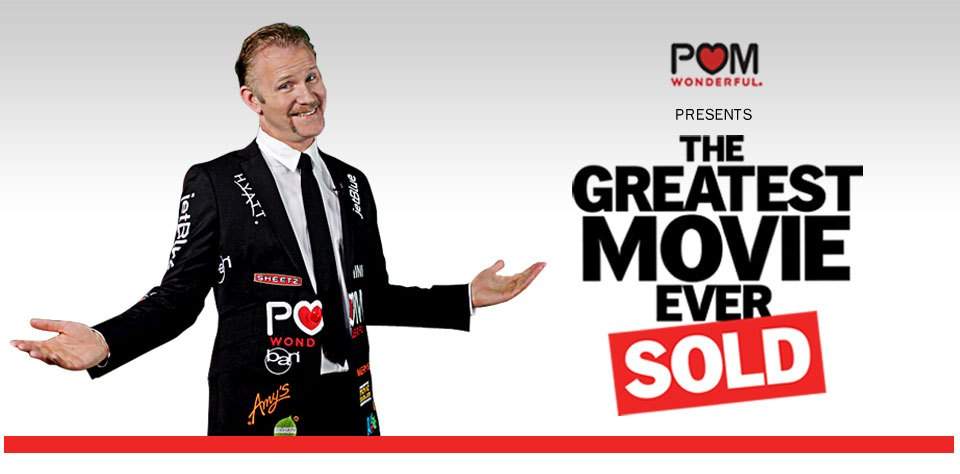 Greatest Movie Ever Sold!

3

min read
Producers often get on the beam to have an extraordinary idea to promote their movies to their audiences but how about having a movie which is actually a marketing masterpiece?
This simple yet outrageous concept gave birth to the documentary/movie "The Greatest movie ever sold". Our life is pelleted with advertising everywhere we look. The movie is an att at seemingly mocking that idea and being brutally honest about it. Let us take a deep dive into what insight this movie provides us.
While the advertising industry bombards people with more sensory information than they can consume, Morgan managed to do product placement that did not seem assault to the senses at all. All throughout his movie, he would take a sip of POM Wonderful juice or drive a Mini Cooper around. While talking to Quentin Tarantino outside on a sunny California morning, we see a Ban Deodorant randomly sitting on the table. Morgan manages to bring most of his storyboards to life throughout the movie including bathing with a pony while promoting Mane & Tails, a shampoo for both humans and horses. The whole idea of being honest about advertising gave Morgan the creative freedom to tinker with these brands and incorporate his own brand of humor. Not one product placement seemed annoying or an act of manipulation.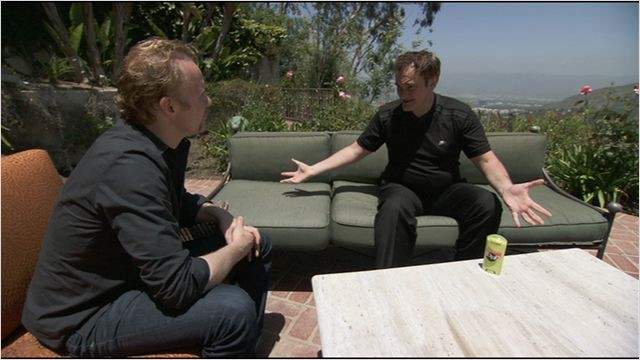 Morgan sits down with leading experts in the field of advertising and movies throughout the movie. These conversations give us a deeper understanding of how marketing works. It was particularly fascinating to find out how neural marketing is used to make movie trailers so that they entice viewers to go see the movie. Similar methods are being used in advertising.
The movie manages to inform the negative connotations associated with marketing. Advertisers are constantly telling us how their products are linked to our happiness. Watching the movie, it seemed like there were brands who would do anything to sell their product. Brands, which sponsor movies and TV shows, also try and poke their nose into the creative space of directors and channels. They wanted their product thisplayed in a certain way or a certain time. Directors like JJ Abrams and Peter Berg clearly did not buy into that idea.
If you were approached to advertise my brand in this movie, what would you do? I guess if your brand was minuscule compared to the big brands, you would most definitely put your brand out there through this movie.
For $50,000-100,000 this movie seemed like a great value for money opportunity. Consumers appreciate transparency and they are more likely to pay attention to a brand if they know they are being advertised to. The movie demonstrated an out-of-the box way to grab consumer attention. Not to mention perpetuity for life. Associating your brand with a book or movie or TV show means lifetime promotion.
The movie manages to present the lengths to which brands go to advertise their products. It also does a great job at creative and humorous product placement. However, it fails to thiscuss some pressing issues. Brands are out there competing with one another to make money. While many use controversial means to get the message across, there is no denying the fact that they are just doing their job. The consumer is and should be smart enough to make an informed decision. There seemed to be an effort on the part of the people who made the movie to place the spotlight on what is wrong with advertising than highlight what is realistic.
For better understanding, you can check out this cool Ted Talk by the initiator himself:
I recommend everyone keen on marketing to watch this movie. It helps you learn more about brands and how they approach advertising and question them. But for now, what do you think, was Morgan selling out to brands by making this movie or just buying in? Should more brands be transparent with their advertising?