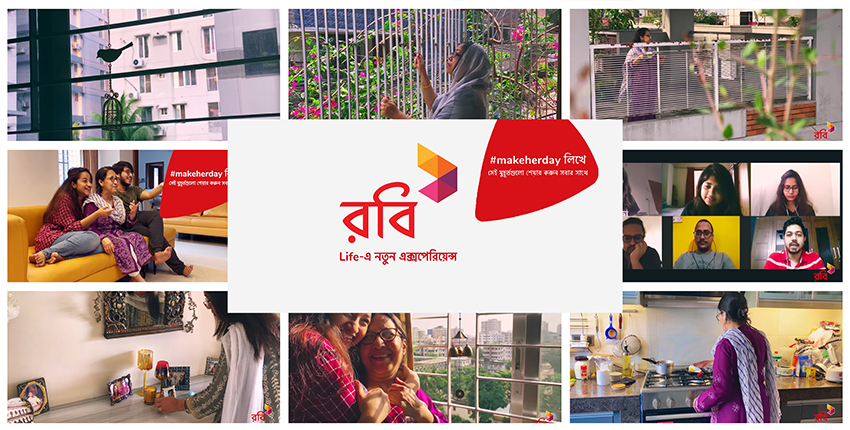 A Mother's tale of Quarantine- Robi Axiata Limited Mother's Day Campaign

2

min read
Mother's Day strikes a darling knock among us all as it is a day to honor and appreciate all the mothers and the moms-to-be for everything they do, give and sacrifice. For brands, this is a golden opportunity to connect with the consumers on an emotional note. But this year, it was a lot difficult for brands to come up with one campaign that speaks it all. Why? Yes, folks, the reason is Covid-19.
The world is currently dealing with its worst nightmares after WWII. The whole world has been on a standstill due to this sudden outbreak of this deadly virus. Bangladesh is no different and also fighting against this pandemic with the possible precautions such as the forced national lockdown or quarantine.
With no prior notice quite naturally, the pandemic hit the branding industry pretty hard just like all the other industries. Additionally, with no scope of coming up with a polished (a combination of proper execution tactics) campaign, all the brands were in a mess to celebrate this years' Mother's Day.
So, the ideation was the key to get some attention to the desired TG. Having said that, one of the prominent players of the Telecom Industry of Bangladesh- Robi has launched a campaign that talked about one of the most common yet the biggest sacrifice of our mothers.
Well, as you are reading this piece of content, I can certainly assume that you are one of those fast-paced and updated individuals of the current times. And you should be! To keep pace with today's modern civilization, one must have a hunch for achieving the dream. Hence, having a busy life is something that is very common among us. Now, here comes the dilemma!
This forced lockdown has made the lives of an individual who had a paced up busy life, feels like a punishment that nobody has ever asked for. Now, thanks to this forced lockdown scenario, Robi has pointed out an important issue regarding our mothers that we haven't noticed until now!
First, watch the campaign:
Umm, feeling a bit heavy right? We all felt the same way.
The campaign with its spot-on copywriting has successfully showcased how our mothers are living under a similar kind of lockdown for their entire late life. We, the youth get busier and busier with the course of our competitive life and kind of forget or ignore the one most important person in our life who also needs our attention.
So, why not spend some more time with our mothers who sacrificed their lives for the one single reason- Our Smile!!
Kudos to the team working behind such a concept. For more Bangladeshi Advertising updates, be with Markedium.