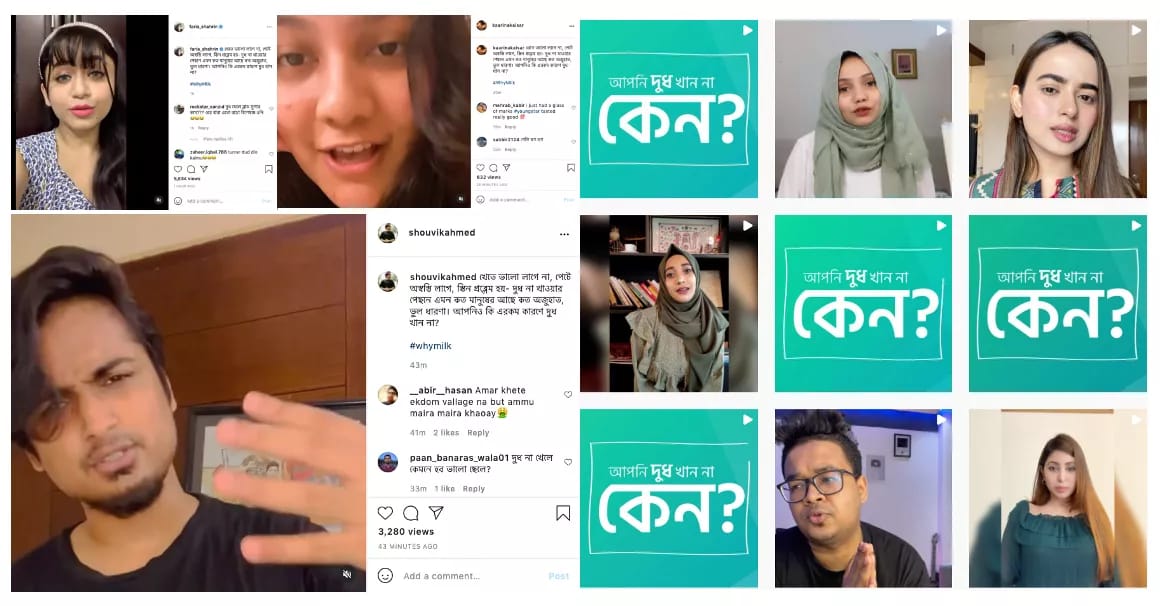 #WhyMilk | NEW BUZZ IN TOWN!!!

2

min read
Have you ever pondered about why people tend to totally ignore drinking milk once they cross a certain age? Well, numerous famous social media influencers of the country seem to be on a mission to find out and shared their own reasons.
We bet, just like us you have also noticed that last night some of the social media celebrity faces of the country (Shabnam Faria, Ridy Sheikh, Irfan Sajjad, Keto Bhai, Tawhid Afridi, Soumik, Souvik, etc.) released a short video on their respective Facebook and Instagram accounts on why they don't drink milk!
View this post on Instagram
View this post on Instagram
View this post on Instagram
View this post on Instagram
খেতে ভালো লাগে না, পেটে অস্বস্তি লাগে, স্কিন প্রব্লেম হয়- দুধ না খাওয়ার পেছনে এমন কত মানুষের আছে কত অজুহাত, ভুল ধারণা। আপনিও কি এরকম কারণে দুধ খান না?

#whymilk
Confused?
Yah! We were too but then we got to think about why suddenly the most followed faces of the country took on to the social platforms and talk about something like "The reasons behind not drinking Milk"! Not only us, but the question is popping around in multiple brand communities as well.
If you take a deep dive, then you will see the target audience covered by the influencers is also pretty vast. So, you can't even decide on a niche. But one thing for sure, it's happening for a reason.
What's that? Only time can tell.
However, what do you think? Is it a social awareness campaign? Or just another collaboration of the influencers with brands? What's your thought on the buzz created all over the town?
Let us know your wild guesses!