Uber Partners With BKash To Offer Contactless Payment

2

min read
COVID-19 has put the country under lockdown for quite a few months now. This means that the streets are empty, offices and educational institutions shut. As the country slowly comes out of the strict lockdown, the regular commute is expected to start again. Uber is making sure that the post-COVID commute by people is a much safer, and secured one. Keeping safety, security, and convenience in mind, Uber has announced a partnership with bKash. The largest mobile financial service has partnered with Uber to introduce Uber's contactless payment method.
Read more: First Ever Bangladeshi Online Tactical FPS Game Launched Globally
The Partnership
This partnership will elevate Uber's market share significantly. Due to the announced partnership, millions of people will avail Uber rides. Since the payment will become contactless, customers will not have to worry about physical cash. Neither will they have to take the trouble to exact exchange.
The Director of Business Development at Uber, Mr. Nandini Maheshwari has stated that the company is immensely pleased by the partnership with bKash.
"With this partnership we hope to promote more digital transactions, reduce cash dependency on the platform and improve the country's digital financial infrastructure,"
On the other hand, bKash has also stated that this partnership will elevate bKash's position in the market as well. Due to the partnership, all bKash account holders will now be able to avail Uber rides with a few mere clicks. Alipay is facilitating bKash's online payment system. Through this facilitation, bKash will be able to make the Uber experience a much more comfortable one.
Let's see how this works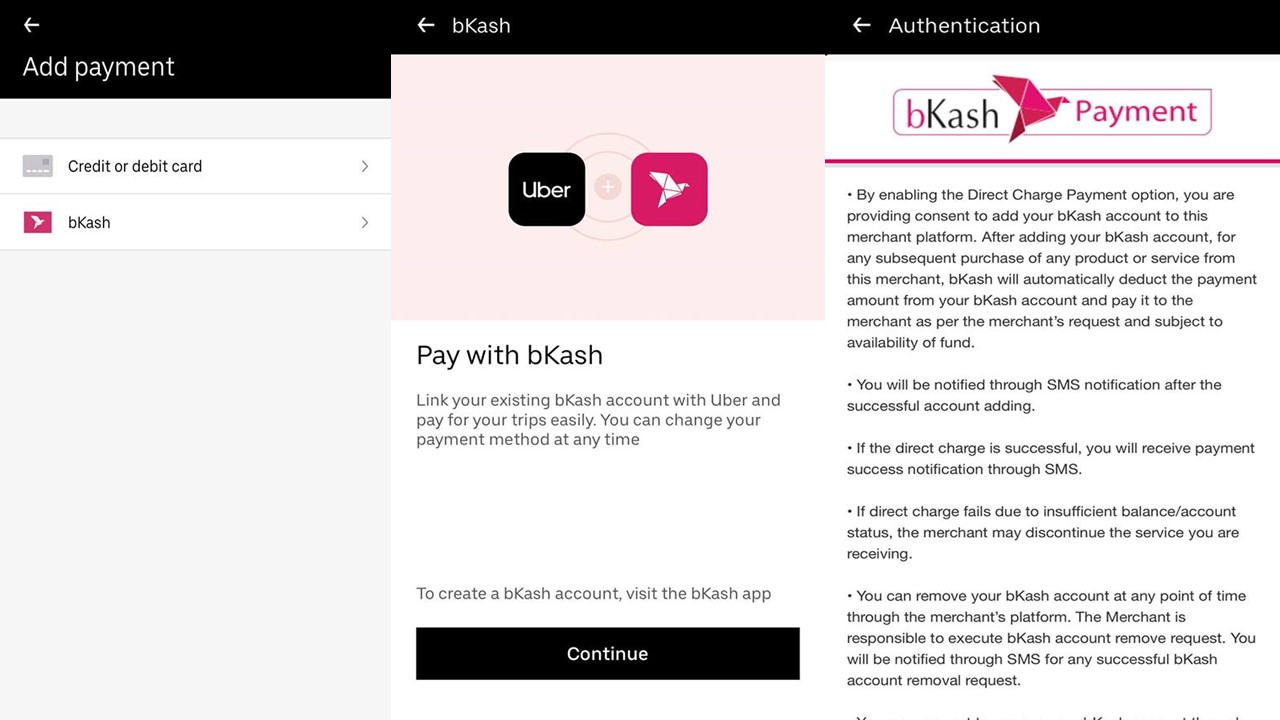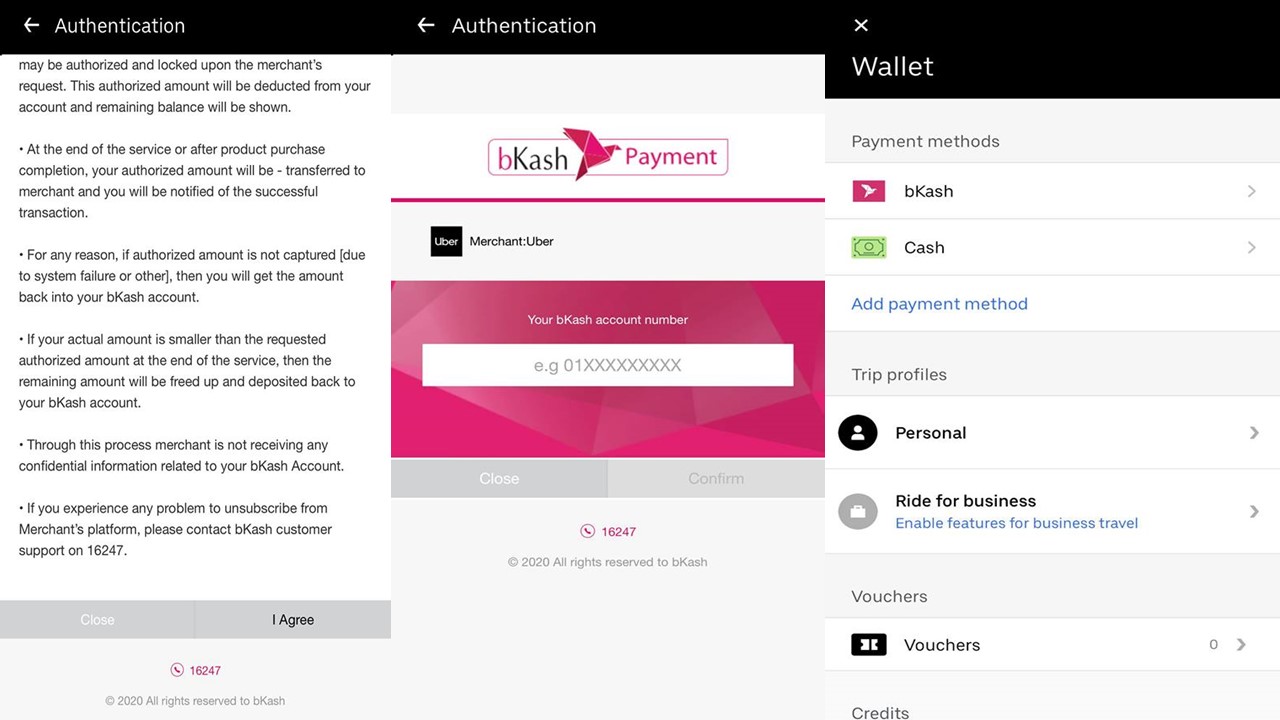 Uber entered the Bangladeshi market back in 2016. Ever since then, the ride-sharing service has thrived due to their excellent customer service. The recent partnership with bKash goes on to show just how much Uber prioritizes the convenience of its customers.
Plus, this is also a timely partnership to grab the post-COVID market!
Let us your thoughts regarding Uber's partnership with bKash.