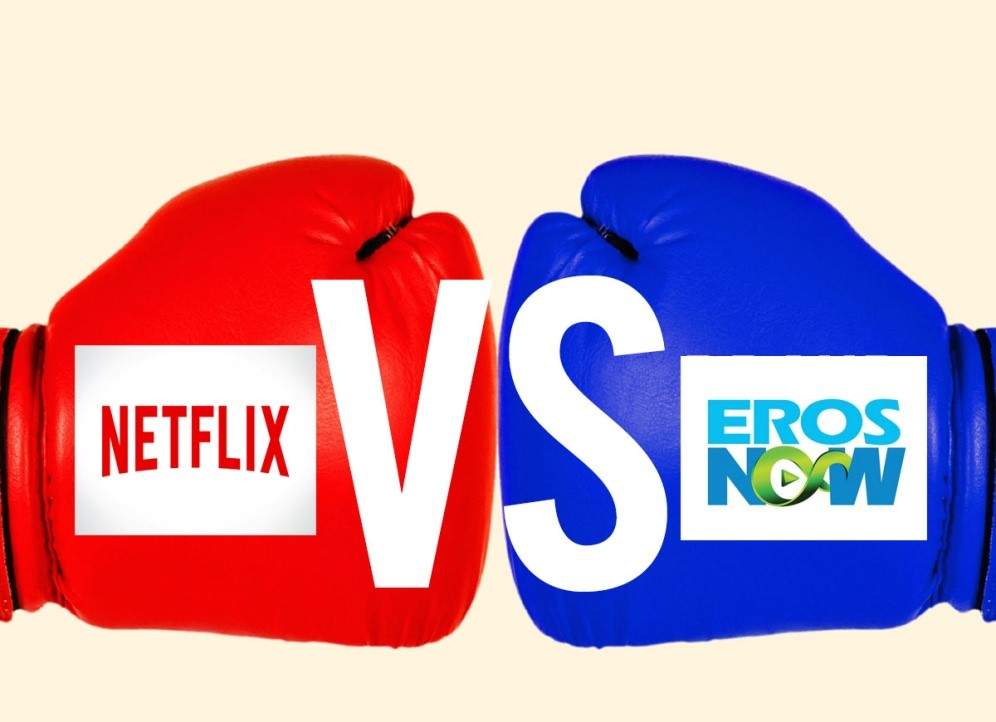 The Next Big Threat for Netflix | Eros Now!

3

min read
Who hasn't heard about the mighty Netflix? Of course, we all have, and a lot of us are obsessed with its super exciting and addictive TV shows. But, a competitor of Netflix? Well, let's get to know about the new addiction, Eros.

The Netflix is halfway through a rapid global expansion that pushed the number of subscribers to more than a 130 million this week. The company acquired a significant market by the end of 2016 by entering into the online entertainment market by expanding its business to 130 countries including, Bangladesh, India, and China.
The chief content officer of Netflix, Ted Sarandos claims that the most significant content market of the company is India.
However, the neighboring country is not sitting idly to let Netflix engulf their entire online entertainment media. The potential Indian rivals are investing heavily and making their efforts to attract the customers.
Eros is one of the largest film studios of India, and it unveiled Eros Now services in 2006. With 100 million subscribers, Eros is giving Netflix a hard time to operate their business in this part of Asia (Eg. India). Eros Now services offer the streaming of music, television shows, and Bollywood movies.
Along with the website, Eros Now is available on both iOS and Android platforms. It is also accessible on the Smart TV platforms including Amazon Fire TV, Apple TV, Android TV, Samsung, and Chrome cast.
According to Jyoti Despande, the chief executive of Eros, her company explored global tie-ups in countries like China and Us. Although Eros Now has not been released in Bangladesh yet, it's likely to say that the taste of the people living in Bangladesh is a lot similar to the residents of India. So, a market with 160million consumer is still untouched by Eros.
Thereby, it is visible that Eros has become a huge threat for Netflix.
So, what are the problems that Netflix is facing in Bangladesh? The main problem with Netflix is that the content of Netflix is not suitable for all age group of people living in this part of the world. Whereas, Eros is a 40-years old India based production house. The library of Eros has more than 11,000 movies. This means it has more local content suitable for the people living in this part and for Bangladesh as well. By producing such content, Eros Now has already gathered 100 million global subscribers across 135 countries, whereas, Netflix has 130 million subscribers across 190 countries.
Eros Now is giving Netflix a tough time even hitting the market after 15 years. So, Eros is doing something right. And, the right thing here is making suitable content that is liked by most of the users of Asia such as Bangladesh, Pakistan, Malaysia, India, etc.
Eros Now is planning to spend 50 million dollars for producing original shows and short films. So, we can already understand how Eros is evolving!
Netflix surely has quality shows, but the content produced by Eros Now is more suitable for the taste bud of people living in Asia which is the region of emerging consumer markets like India, China, and Bangladesh etc.
So, it can be said that the market established by Netflix is under the threat of getting acquired by EROS.
Now just let's wait and watch for the next big step from Netflix to tackle this situation. So, what do you think? Can Eros take over the dominance from Netflix? Let us know!