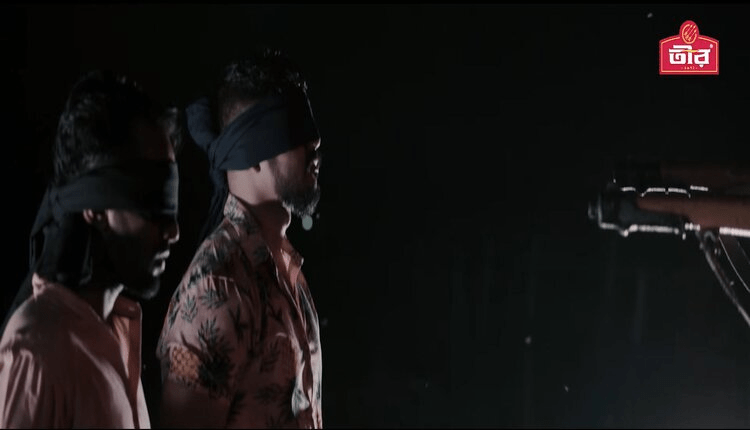 Teer's Thought Provoking Campaign Unfolds the True Essence of Independence

2

min read
It has been 50 years since we are living in a free country. We live independently and boldly knowing that we are safe. However, many of us have taken this security for granted and eventually fail to deliver the respect to our freedom that it deserves. Teer's "আমাদের সৌভাগ্য আমরা জন্মেছি স্বাধীন বাংলাদেশে" campaign strives to change this perspective by showcasing a scenario where we live under oppression.
---
Moving Between Realities
---
The campaign starts by showcasing three different scenarios. The first one shows three cousins going for a long drive before one of them leaves for abroad. In the following case, a newlywed couple is on a bus on their way to their honeymoon. Finally, we see a father calling his tech-savvy son to dinner. These three random scenes are tied by one similar factor, the complete disregard for freedom.
Firstly, the sister seems to be glad that she is leaving the country. The son actually has no problem living in oppression as he believes things would have been the same. Lastly, the wife is irritable and shows disdain at her husband looking at pictures of the liberation war. All three believe that nothing has changed since freedom.
Read More: Hero Bangladesh Salutes the Real-Life Heroes of Bangladesh on Independence Day
Suddenly, an alternate reality is put forth where three real scenes of the liberation war are shown. The 14th December massacre, students being killed mercilessly, and the abduction of citizens are depicted vividly. The horrors of the liberation wars soon begin to disintegrate. As reality shifts back in we see concerned citizens helping them out and looking after them. Relief floods back into the face of the three once ignorant people. The campaign ends with the narrator telling us how freedom has granted us lives that were non-existent even 50 years ago.
---
A Powerful Eye-Opener
Teer mostly emphasized the significance of liberty and the horrors of oppression. Jumping back and forth between a dystopian timeline and reality was sheer brilliance on their part. It really helped to nail down the fact that living freely is certainly superior to living in fear and oppression.
A brilliant campaign with an eye-opening message is bound to send goosebumps and rethink your perspectives.
What are your thoughts on Teer's latest campaign? For more such content, visit Markedium!