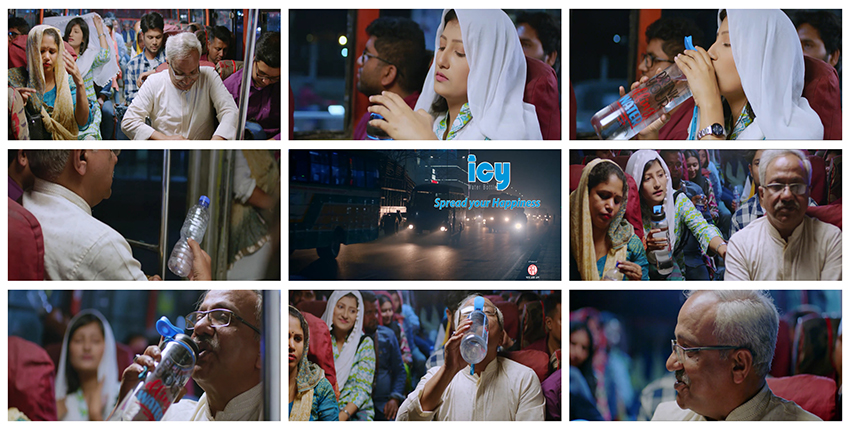 RFL Ramadan OVC: A Random Act of Kindness

2

min read
The most blessed month of the year is upon us. An entire month of exercising self-discipline and expressing our gratitude towards our creator. Besides, Ramadan is of high anticipation from Muslims all across the globe. However, with everything going on, Ramadan will surely be different this year. But it doesn't necessarily have to be bad.
Insight Of The Video
Many of us might not be able to take part in the family traditions that they have during this time. Many are unable to follow through with their plans on spending this time with their family due to this self-isolation period. While it is heartbreaking, it is the norm now.
ICY Water Bottle | Ramadan OVC

শুরু হয়েছে পবিত্র মাহে রমজান। রমজানের মাহাত্ম ছড়িয়ে পড়ুক সবার মাঝে। রমজানে ইফতার এবং সেহরিতে পানি পান করার স্মার্ট সমাধান হতে পারে ICY Water Bottle. ICY Water Bottle আপনাকে দিবে শতভাগ বিশুদ্ধ পানির নিশ্চয়তা।অনলাইন থেকে ICY Water Bottle কিনতে ভিজিট করুন: https://bit.ly/icy-water-bottle #ICYWaterBottle #RFL

Geplaatst door RFL Plastics op Zaterdag 25 april 2020
Instead of falling into despair, we must take this opportunity to go back to the roots and truly understand what Ramadan is all about. 30 days of prayers, fasting, reflection, and serving to the community, incorporating all the teachings of Islam and heightening our Iman.
Yes, we won't be hosting any community iftars or prayers, but that doesn't mean we can't give back to our community in other ways. Islam does not ask for grand gestures, and it certainly does not have a benchmark to judge your act of selflessness with. Even the smallest of actions that put a smile on somebody's face counts.
Read More: Grameenphone Commemorated Independence Day With Perfect Example of Social Distancing
RFL used one of those small random acts of kindness during Ramadan to introduce their product, ICY Water Bottle. The global pandemic has made it nearly impossible to live our regular lives, but let's not forgo lending a hand to people whenever and however we can this Ramadan.
What did you think about the RFL's OVC for Ramadan? Let us know your thoughts, and for more Bangladeshi marketing news, stay with Markedium.
We hope this month helps bring you an abundance of peace, prosperity, success, and good health. Wishing you all a Ramadan Mubarak.