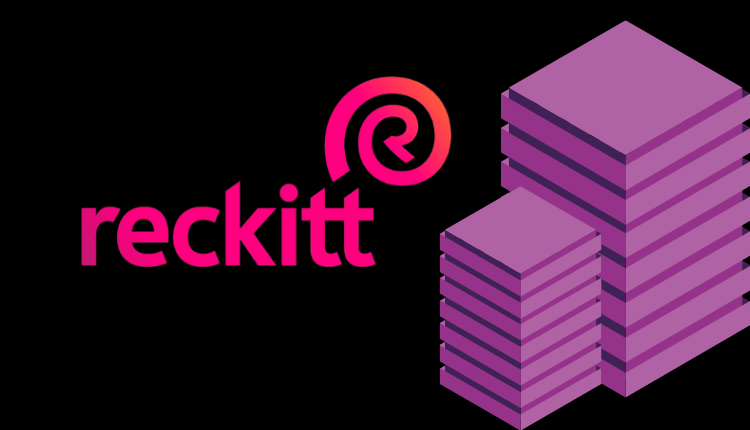 Reckitt: Thriving Spontaneously

5

min read
There aren't many people in Bangladesh who aren't familiar with the name of Reckitt formerly known as Reckitt Benckiser (RB). It is almost impossible to find a household here that is not using at least one of their products. The global giant has had a successful run since its inception and its items have achieved enormous popularity over time. Therefore, today we will peak into this brand, see how it came to be, and discover its true scale.
A Magnanimous Merger
Three names will always come to mind when discussing the birth of RB; Johann Benckiser, Isaac Reckitt, and Jeremiah Coleman. Jeremiah Colman was a German chemist who had an industrial chemical business in the early 19th century. He, later on, converted his trade to that of consumer goods which mostly comprised of cleaning substances.
Read More: Reckitt | New Refreshing Rebranding of Reckitt Benckiser
Isaac Reckitt was the owner of a starch mill during that same time period. Later on, he decided to move towards greener pastures and begin to produce household goods. After his unfortunate demise, his three sons begin to look after his trade and continue his legacy. By the end of the 19th century, his company was a part of the London Stock Exchange.
Jeremiah Colman was the founder of Colman's in Norwich at the same time. The brand, later on, became known as J. & J. Colman when his nephew James entered the fold. Similar to Reckitt, they also specialized in household products.
However, Reckitt and Colman fell into harsh times down the road and their sales suffered poorly. Lack of proper management was identified as the main issue. Thankfully, there was a silver lining in this situation as it led to the historical merger between the three brands. A series of unfortunate events led to items like Vanish, Air Wick, Harpic, and Dettol being under the same umbrella.
The Candid Giant
Reckitt Benckiser might maintain a low profile in Bangladesh, but its total global revenue is staggering, to say the least. In 2019, its global revenue was a massive GBP 12.84 Billion with the USA being the highest contributor of it. After that, China and UK took the second and third spots respectively. It's safe to say that the brand maintains an excellent foothold.
A proper idea is necessary about the products of Reckitt Benckiser to truly understand how big of size the company sports. All of its items can be classified into three categories, each of which is described below:
Reckitt Benckiser Hygiene: The product types that the hygiene branch of RB includes surface cleaners, dishwashing detergents, disinfectants, air care, toilet cleaners, cloth softener, and many more. Some of the niche commodities within this sector include herbal oils and air purifiers.
Reckitt Benckiser Home Product: Lyzol is the most noteworthy when it comes to surface cleaner as it has enjoyed extreme popularity over a century. Mortein is a noteworthy disinfectant and is currently the second most popular in its category in Bangladesh.
Reckitt Benckiser Health: This sector of RB includes items like antiseptics, depilatories, denture care, and gastro-intestinal medicines. Key products in this regard include Dettol, Veet, and Durex. All of them are widely renowned in the global market and have a loyal consumer base. It also produced Enfamil, which is considered to be the best choice for babies allergic to milk by pediatricians.
Although Reckitt Benckiser is constantly facing tough competition from similar brands like Unilever and P&G, it steals the show with Harpic. This product has allowed them to maintain a 70% share in the global toilet cleaner market. Similarly, it has many such products that are dominating in their respective fields. Currently, its health sector is the most profitable wing.
RB & Bangladesh
RB initially entered into Bangladesh alongside Robinson's Foods Ltd. Soon enough, it had its own manufacturing plants in the country and was making all of its noteworthy items here.  It took the name of Reckitt Benckiser Bangladesh Ltd. in 2000. Currently, items like Harpic and Dettol are massively popular in Bangladesh. Although, it faced declines with commodities like Mortein, its inclusion of over-the-top options continued to boost its profits to new heights.
The COVID-19 pandemic has been essentially helpful for RB as its sales and profits skyrocketed. It forecasted that this upward trajectory will continue here as long as the pandemic persists.
---
Let's Talk About How Reckitt's Performance In Bangladesh Throughout The Pandemic
---
Revenue Analysis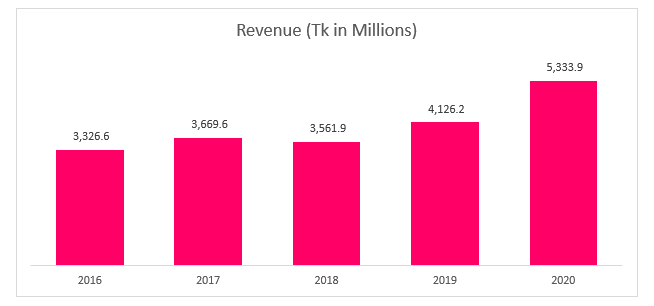 Revenue of the company grew by 29.3% in 2020 mainly due to the high demand for personal hygiene and home cleaning products in this pandemic situation. The surge in demand attracted a lot of competition but strong brand loyalty helped the company to increase its market share in the bar soap category and remain the No. 1 company in the toilet cleaning category. Gross Profit Margin also increased by 2% from 54.5% in 2019 to 56.5% in 2020.
Reckitt (Bangladesh) Limited's revenue grew by 15.6% YoY in Q1'20 mainly due to the first lockdown for Covid-19. During the first lockdown, people stocked up heavily in hygiene and consumer products. The growth was the highest Q1 growth in the last 4 years. In Q1'21 revenue grew by 6.4% YoY showing still demand for hygiene products during this pandemic period.
Profit Analysis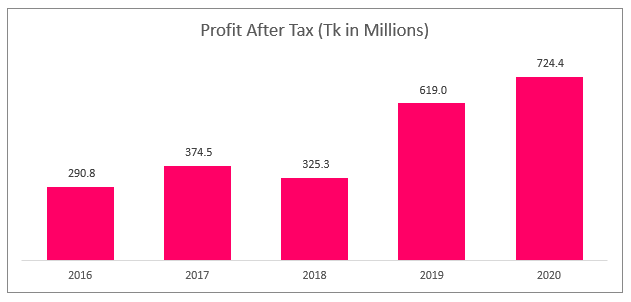 Profit after Tax grew by 17.0% in 2020 mainly due to higher sales growth. The profit margin decreased to 13.6% from 15.0% in 2019 mainly due to higher operating expenditure. Operating Expenses grew by 41.2% mainly due to a 54.3% increase in marketing expense.
Since Covid-19 the product of the company increased by 55.5% and 22.3% YoY in Q1'20 and Q1'20 respectively. The increase in profit was mainly due to the increase in sales and gross profit margin of the portfolio products.
A company that isn't very flashy but has certainly made its mark in Bangladesh and the world, RB has certainly secured its place in the pages of history. What are your thoughts on RB's journey so far? For more updates, visit Markedium!