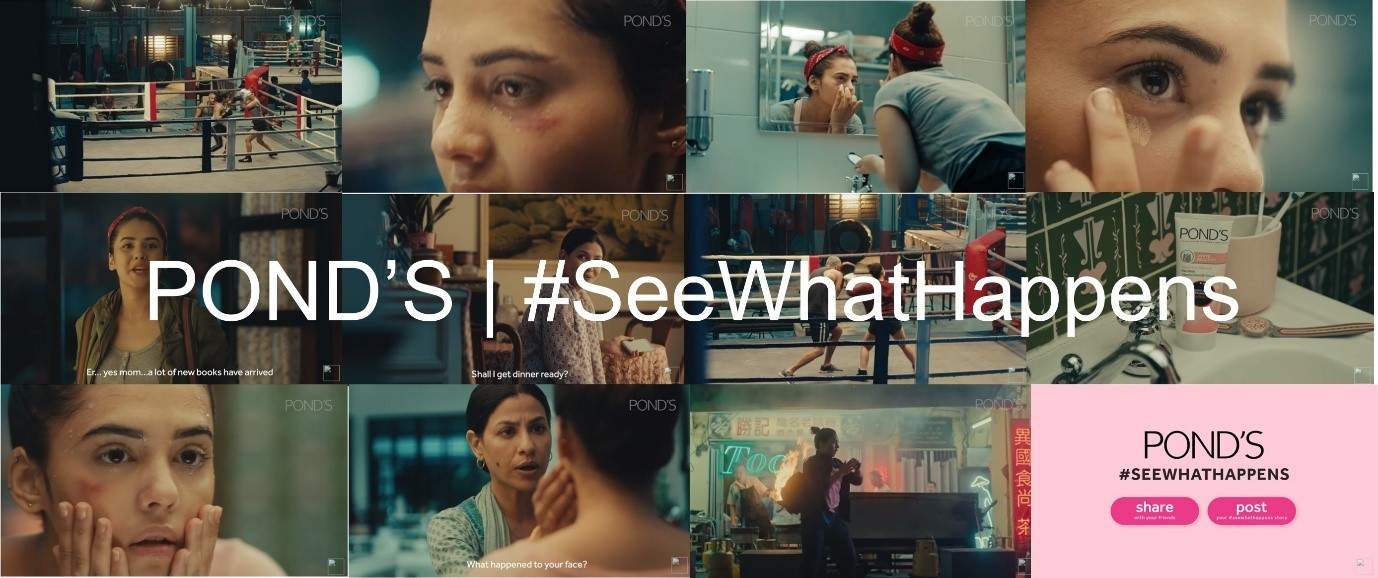 Pond's Encourages Women To Unveil Their Hesitations- #SeeWhatHappens

2

min read
[dropcap]T[/dropcap]his beauty and skincare brand pleaded all women to take a step forward and break the wall against their hesitations. Pond's partnered with Ogilvy India to create this campaign named #SeeWhatHappens.
The advert shows that, every day a girl goes for boxing training. At the end of the training session when her face is all bruised up, she covers the scars using Pond's product. Later on, when she comes home, she tells her mother she went to library. After few days, she washes her face with Pond's face wash and addresses her mother with the bruises. She confronts her passion for boxing and wholeheartedly gets rid of her unease.
Watch The Campaign
Women are powerful, spirited, amazing and brave too. Circumstances and traditional or religious conditions sometimes lower down their sturdy voices. Pond's made this wonderful advert to admonish those long-lost dreams. So that women can chase those dreams bravely without any hesitations. Society and culture are always dominant especially against women. Although, we live in a world where speech is everyone's birth right.
Read more: Nescafe Bangladesh Returns With Cholo Shobai 2.0
So why do women always have to let go of their aspirations? Whether it's painting, singing, dancing, playing sports or playing boxing. A woman should always have the liberty to follow their heart.
Read More: How to promote your beauty care products?
Pond's India subtly portrayed their brands through this ad. They showed how a single product makes such a huge difference to mask and unmask a woman's reluctance.  Instead of thinking all women must take a leap of faith and unveil the dreams to see what really can happen.
So, the next time you hesitate to do something, just do it and #SeeWhatHappens