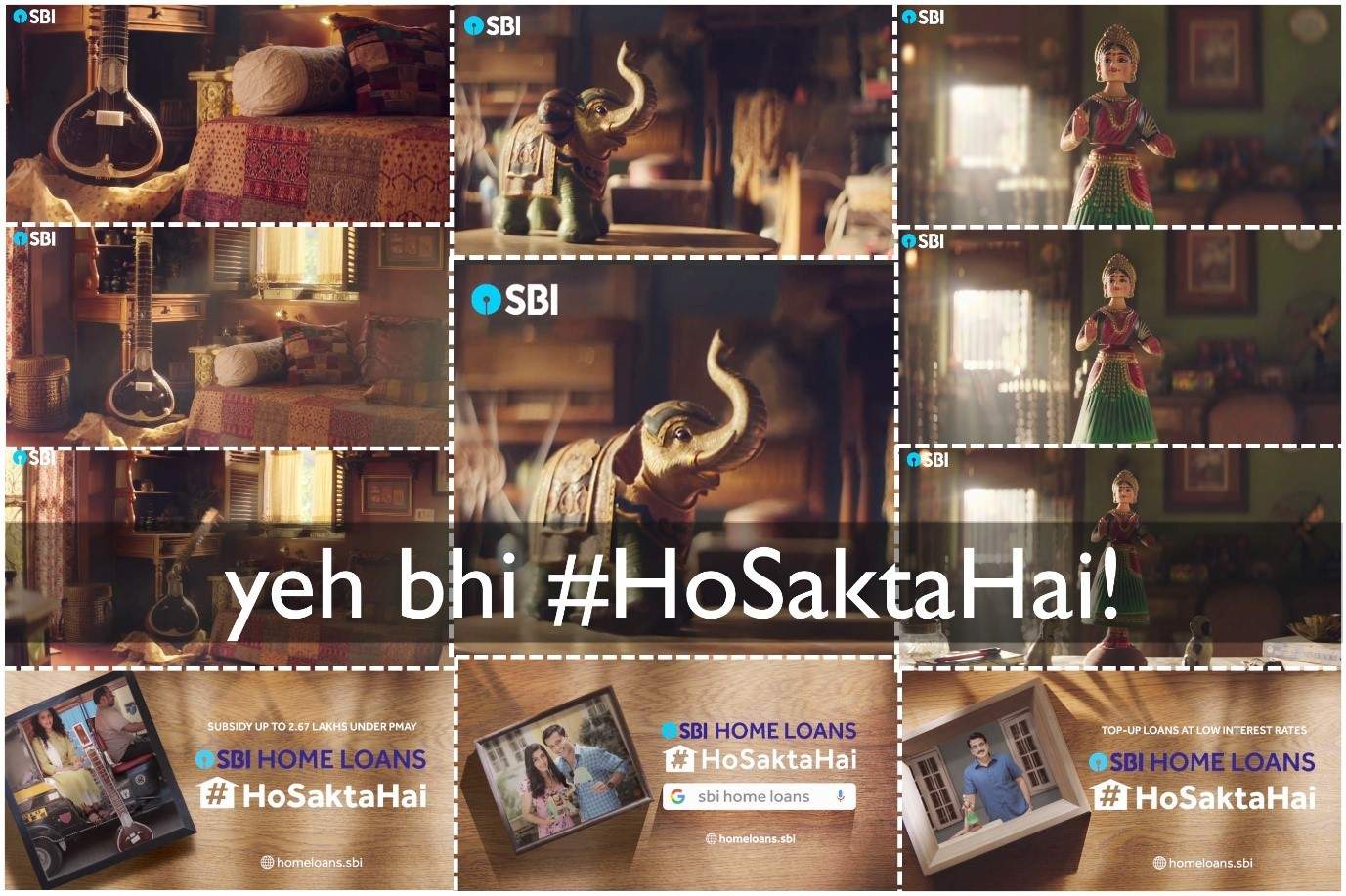 Now You Can Turn Your Dreams Into Reality -The State Bank of India

2

min read
The State Bank of India (SBI) released a series of campaigns with a tagline #HoSaktaHai. The main theme behind all the campaigns is promoting SBI home loan and top up loan.
[dropcap]T[/dropcap]he State Bank of India (SBI) came up with a series of campaigns. All of the ads are portrayed in a very sarcastic way. Shabby and worn out objects provide insights to take SBI home loan to cherish your lifelong dreams.
The most engrossing fact about this array of campaigns is it depicts stories through wretched oddments. There is a melancholic sitar. Also, an unsettled golf kit. A distressed entity of an elephant. And a beautiful but antique dancing doll. All four of them shares desolation about themselves and their owners.
They recall how happily they were bought, gifted or snapped up. Although, at present they're sadly spending their lives at the verge of some outmoded corner. Similarly, their owners are also in a very gloomy state.
Read More: KY Steel Urges All To Stand Against Sexual Harassment.
The objects feel deeply remorseful for their landlords. They could understand how devoid their owners feel for not attaining their longing desires. And it's all because the keepers aren't aware about SBI loans.
The mute objects kindly requests the audiences to plea to their owners about SBI loans. Thus, they all can fulfil their disguised hopes and dreams.
The huge response these campaigns have received is truly magnificent. Each and every ad of the series has obtained millions of views on YouTube. People have admired the brevity and sarcastic story-line. The campaigns have truly acquired the essence of connecting the audience with the scenario. There are so many people afraid to strive for their big aspirations for different reasons. SBI serves gratification to those trap dreams and kindly turn them into reality. Therefore, at this moment people can assuredly take a step towards their ambitions.