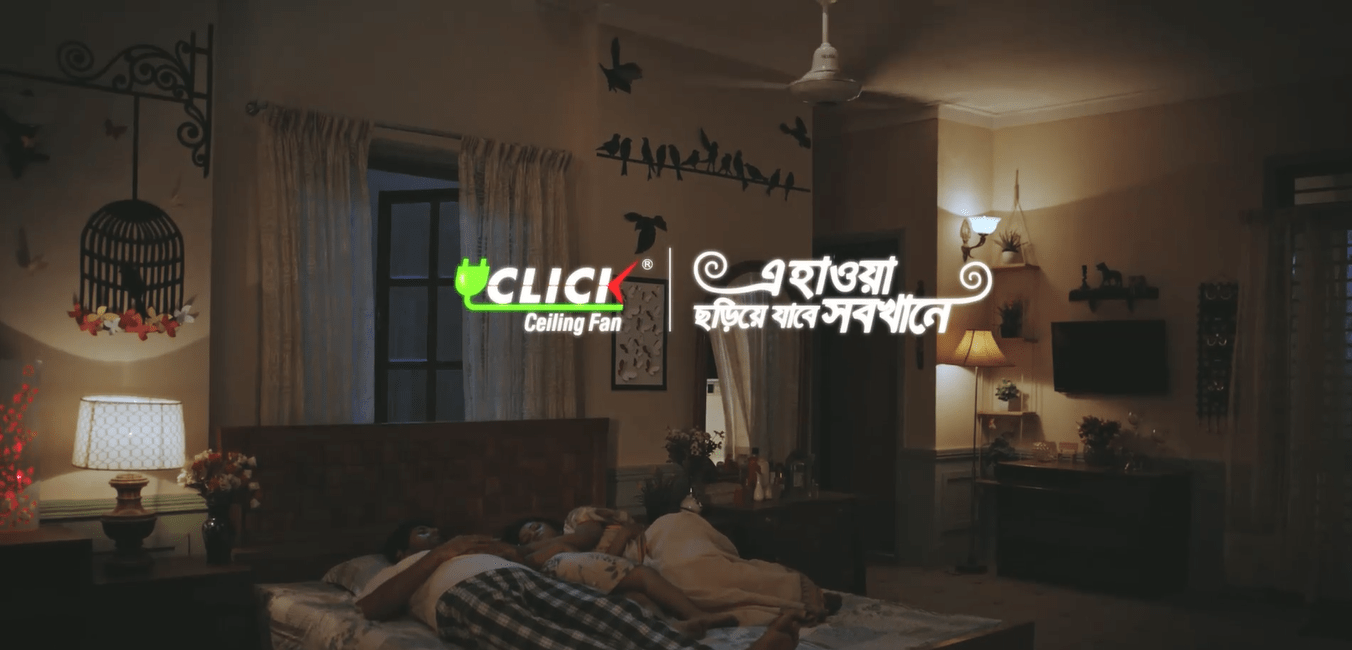 Click Fan's Latest Campaign: The Fan That Guards You

1

min read
Click Ceiling Fan's new TVC by Grey speaks more with emotions to convince you to buy and you're most likely to do it.
[dropcap]U[/dropcap]sually, you will find two type of advertisements. One, the really thought out, well directed ones. Two, the ones that use family as the key to selling their product. The second type is popular and it always creates an impact because if it doesn't, then there's something wrong with the one watching it. Keeping that in mind, let's dive into the recent advertisement of Click Ceiling Fan of RFL. 
Read More: 11 Contents That You Must See – Mr. Mango Road Safety Artwork Campaign
The TVC is one of a kind as it shows the emotions of a common fan through the lens of a family over time. The one minute and nineteen seconds long TVC sealed the deal with familiar emotions within audience.
The TVC starts with a voice over of a man and a child walking to her parents' room to sleep with them. It talks about how his journey with the family started. It remembers how time flew, as the wife grew fond of the family so did the man in the voice over. As an audience It is hard to understand who's the man speaking but by the end, the TVC wraps up with revealing that the fan was like a watcher over the family, making sure everyone is comfortable. Apart from the familial twist, the sense of responsibility for the fan kicks in too. Grey beautifully portrays that a fan does more than just give us air in our dark (read warm) times.
It is only fair to applause the effort of the TVC to connect to the audience's emotions. Interestingly, we assume this will work. Why? As Bangladeshis are driven by emotions and this TVC does just that.