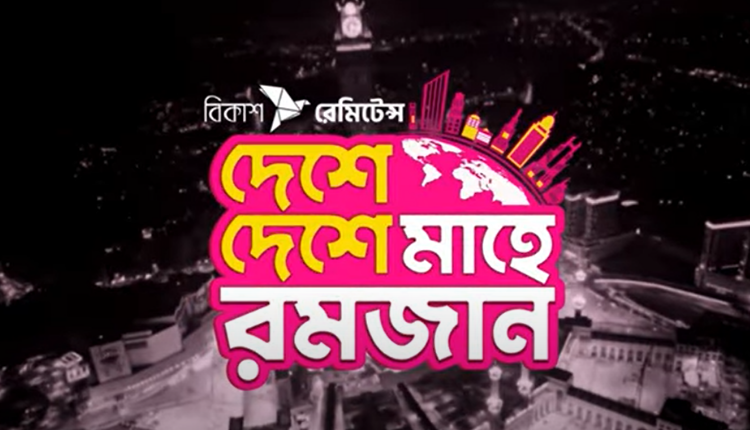 'Send Money' beyond Border with bKash's 'Deshe Deshe Mahe Ramadan' Campaign

2

min read
In the month of togetherness and salvation, how one must feel to stay thousands of miles away from home and loved ones in Ramadan? 2.4 million Bangladeshis expatriates in 162 different countries know it the best. bKash's campaign 'Deshe Deshe Mahe Ramadan' campaign portrays the life of Non-Resident Bangladeshi people during the holy month of Ramadan and how bKash is stepping in to make their lives a lot easier.
Read more: InfoGraphic | bKash Performance Outlook For The Last 5 Years
In the new normal of a cashless world, bKash is the rising star and convenient service for millions of people across the nation but that does not end here as even expatriates are using bKash to send money and contribute to our remittance. In their 'Deshe Deshe Mahe Ramadan' Campaign, bKash showed different expatriates living in different countries. The vlogs show how a family celebrates and embraces the practices of Ramadan away from home with fellow Bangladeshis alongside how a student manages to hold the essence of this holy month.
In the vlogs, a detailed yet very subtle positioning of branding of bKash was seen as both the expatriates were shown to be sending money home for Ramadan to their families and the video showed a periodic pop-up of bKash's offer of a 2.5% government bonus for contributing to growing remittance. Avoiding the hassle of bank visits, bKash got portrayed as a convenient, quick, and value-added service through the vlogs. The vlog videos, which are usually longer than usual, were also helpful in this case as the placement seemed effortless and engaging. It seemed less like an advertisement/promotional campaign more like a value-added service integration to bring people closer away from home.
Benefitting from the hooking nature of vlogs, bKash sends a very strong message of connectivity and care in every nation where Bangladeshi people long for their motherland.
For more updates, be with Markedium.