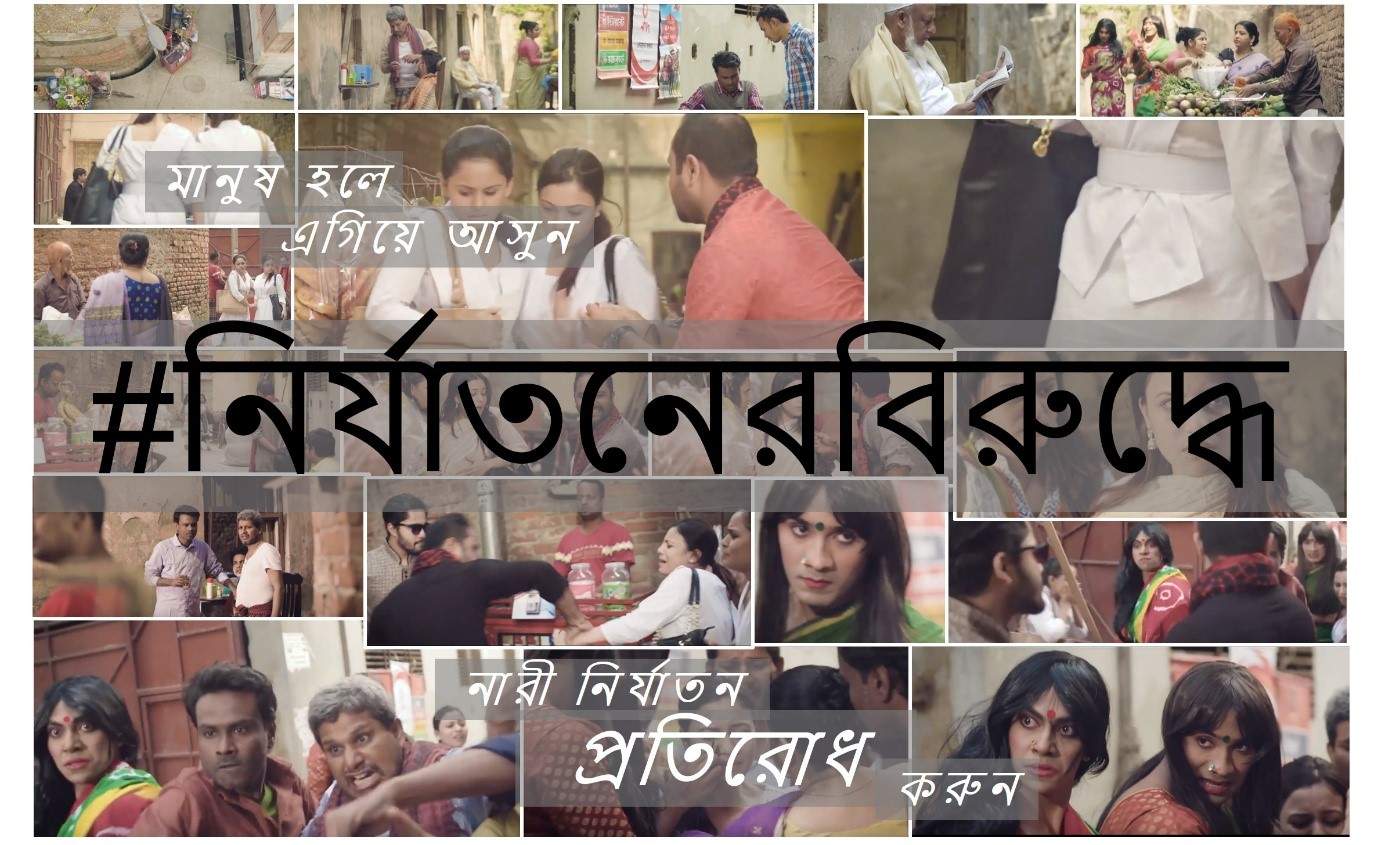 [dropcap]I[/dropcap]n our society, sexual harassment against women is as common as anything. Women get teased by various things almost everyday. The most remorseful thing is, people barely acknowledge the matter. KY Steel portrayed this exact scenario in their new campaign.
The campaign covers the everyday casualties of a certain colony. Where an elderly man is reading newspaper. Two women are bargaining vegetables. A barber is doing his regular job and a middle-aged man is busy with mobile recharge business. There are also two transgender women who are supposedly annoying for everyone else.
মানুষ হলে এগিয়ে আসুন ,নারী নির্যাতন প্রতিরোধ করুন।#KDS #KYSteel #নির্যাতনেরবিরুদ্ধে Agency: Dreamcast Marketing & CommunicationsWritten & Directed By: Vicky ZahedCast: Ahona, Masum, Aadnan, Tarun, Shobhan, Rafi & RubaiyyaD.O.P: Bidrohi DiponEdit & Color: Saif RusselArt Director: Jahid PreetomExecutive Producer: Adil KhanSound Design: Aurnob Hasnat Assistant Director: Muhtasim Taqi Costume: Alvira Tasnim2nd AD: Sheikh SaifMake-up: Rashed Al RashidVoice Over: Mohammad SelimProduction House: V Creation

Geplaatst door KY Steel Mills Limited op Donderdag 21 maart 2019
Then right before a tea stall there are some goons of the lane. They are waiting for a girl who will pass by that road. While the girl comes one of the bullies harasses her badly and throws away a piece of chocolate. Everybody witnesses the matter but silently goes on with their chores.  Another day, something even worse happens. The thug violently shouts at the girl. Also, pulls her away in front of everyone.
Again, everyone stays patiently silent. However, the transgender women come forward and saves the poor girl from such assaults. Moreover, seeing them everybody else comes in rescue and raises their voice against such heinous matter.
The campaign showed an everyday picture of our society. Everybody looks at transgendered people from a very inferior set of minds. But sometimes their humanity trumps all the others. It is high time our society should be more insightful about breaking barriers toward injustice. Whether it's standing against mighty goons or just showing admiration to all sorts of social class. The generic minds should be corrected and humanity must be learned.
[bws_pdfprint display="print"]