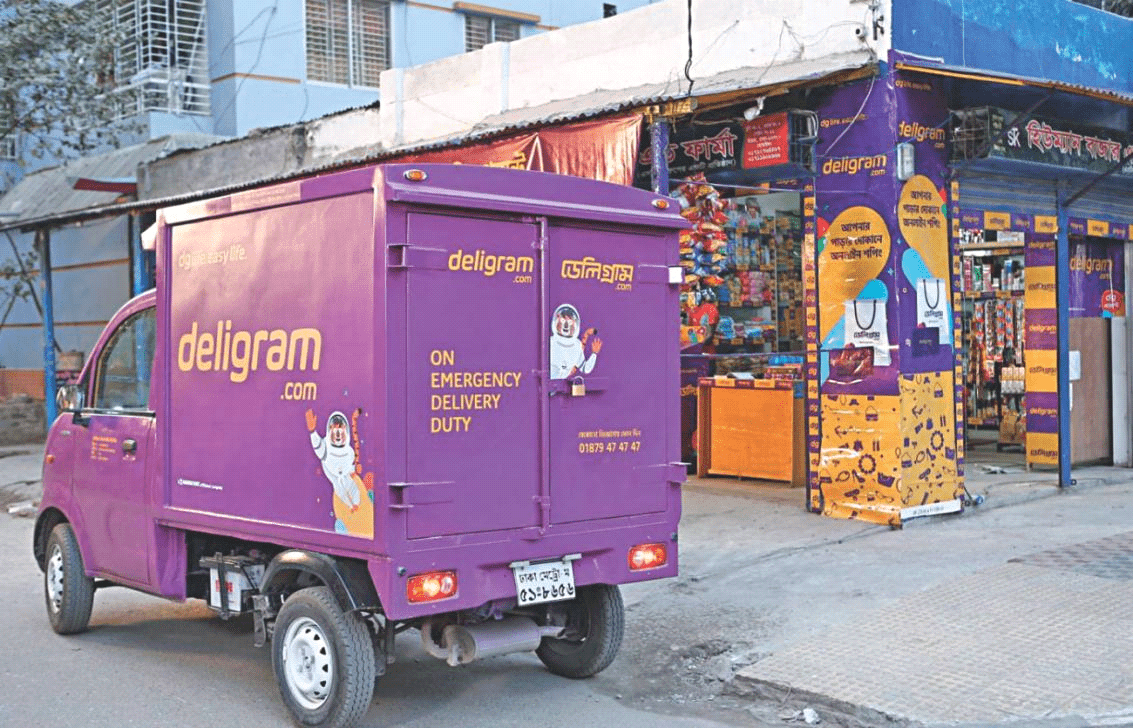 Deligram Starts Its Operation in Dhaka

1

min read
Deligram is all about giving consumers a platform where they will have a convenient shopping experience.
Deligram, an omni-channel eCommerce platform, is at your service to make shopping more convenient and favorable.
At Deligram Website, customers can order the products they want to buy and, it will be delivered to them within 24 hours to 96 hours. There is also a mobile app through which the customers can order the things they want. If customers want to avoid the delivery charge, they can get their Deligram products from the nearest corner shops.
Deligram will also be convenient for people who do not have a smart phone or don't feel too enthusiastic about online shopping. Deligram partner corner shops are going to have a tablet computer and product catalog. As a result, customers can also place orders from these shops.
Read More: 11 Contents That You Must See – Mr. Mango Road Safety Artwork Campaign
If customers find any problem with the product they ordered, they can return it at the nearest corner shop. But it has to be done within seven days.
The whole concept
Deligram was conceptualized back in 2017. In July 2018, the company launched its online business model in Cumilla and, the response they got was amazing. As a result, In January 2019, they decided to move their business to Dhaka, hoping that the momentum they got in Cumilla will help them to expand their business in Dhaka. Till now the company has partnered with 60 stores. By the end of 2019, Deligram hopes to raise its agent shop count up to 1000(In Dhaka).
In Bangladesh, The e-commerce channels haven't been able to exploit their full potential. Deligram is determined to change that. They hope to bring in some of their innovative and effective ideas into their business. At the end of the day, they want to serve their consumers to the best of their ability.