E-Commerce Transaction Using Cards Increased By 46.3% YoY In May 2023

1

min read
E-commerce transactions using debit and credit cards are growing rapidly as it showed another double-digit growth in May 2023. Tk 12,696.9 million was transacted in e-commerce using cards which were 6.8 times higher than in May 2019. Tk 1,873.9 million was transacted using cards in May 2019.
Read more: The number of Credit Cards Increased by 14% YoY in April 2023 In Bangladesh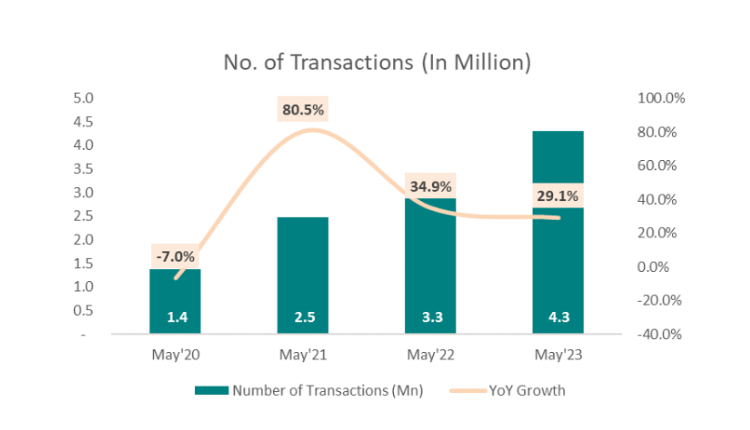 The number of transactions has seen significant growth after the degrowth in May 2020. The higher transaction volume is directly aligned with the boom in E-commerce business. People now prefer E-commerce platforms for purchasing goods and services. Number of transactions was 3.1 times higher compared to May 2020.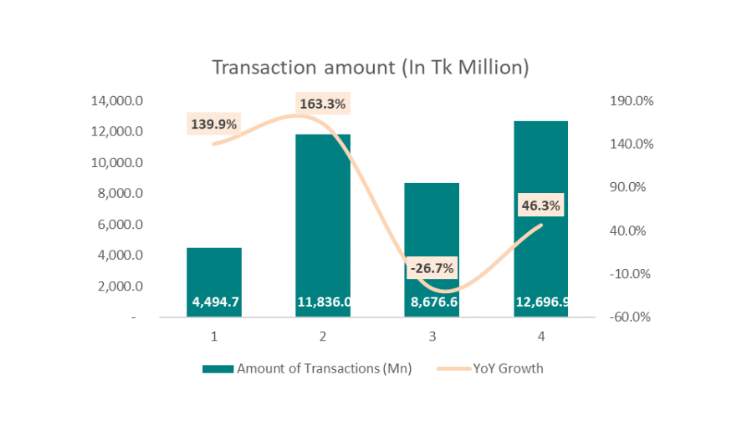 The rapid growth in e-commerce transactions using cards indicates the shift from peoples' COD (Cash on Delivery) preferences. E-commerce platforms with strong brands and security are the key drivers behind the growth in this segment. The average amount per transaction was Tk 2,944.5 in May 2023.
For more updates, be with Markedium.