The Number of Credit Cards In Bangladesh Increased by 14% YoY in May 2023

1

min read
Credit card popularity is slowly rising as issuance of credit cards saw another YoY double-digit growth. The number of issued credit cards as of April 2023 was 2.2 million which was 1.60 times higher than May 2019.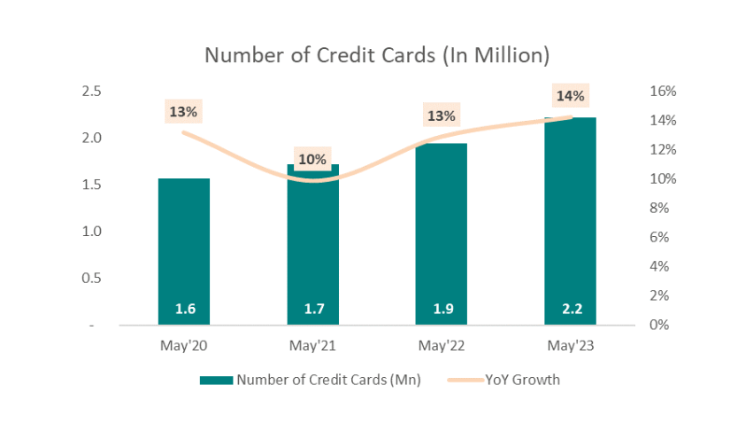 Read more: E-Commerce Transaction Using Cards Increased By 46.3% YoY In May 2023
The number of transactions using credit cards also increased over the years. Transactions as of May 2023 were 4.1 million which was a 9.0% YoY increase. Transaction decreased by 5.2% compared to April 2023.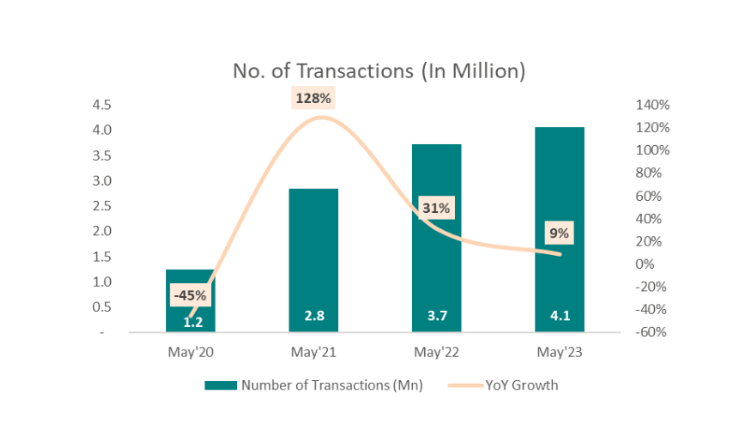 Transaction volume increased by 9.0% YoY to Tk 25,924.8 million. It was Tk 12,636.7 million in May 2019 which is almost half of the May 2023 volume.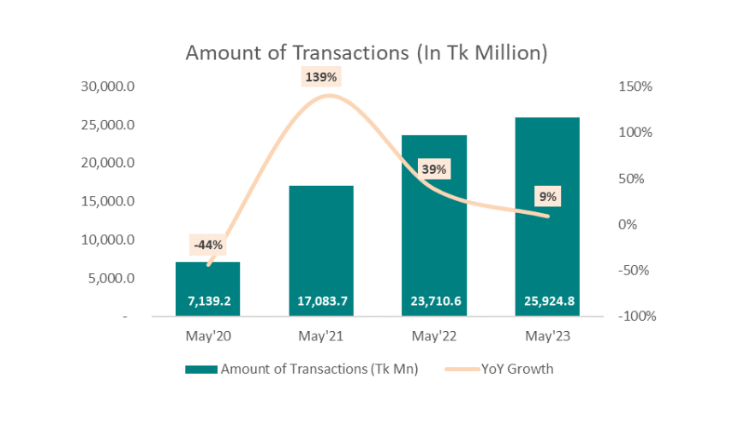 The average volume per transaction also increased to Tk 6,391.8 in May 2023.  The average volume per transaction was Tk 5,540.4 in May 2019.
For more updates, be with Markedium.