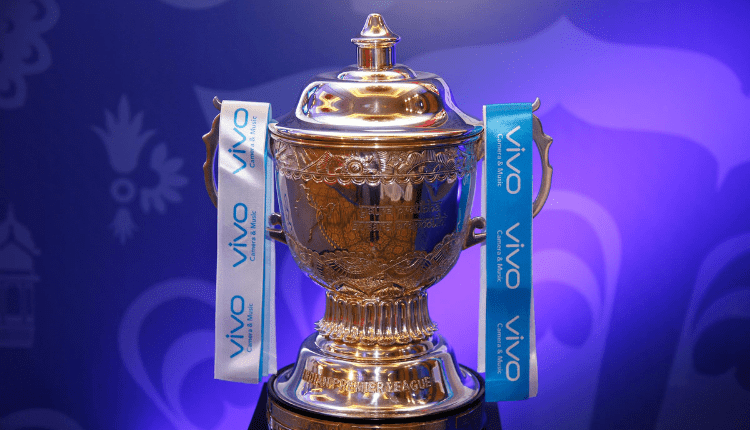 Here's How an IPL Franchise Earns Money!

4

min read
Can you believe that Cricket is more than 200 years old? Well, who cares? It's still one of the best modes of entertainment for some of the countries around the world. But the recent introduction of T20 gave the game a new refreshing flavor. Although the T20 is introduced in England, it's the brainchild of Mr. Lalit Modi that made this T20 world famous. Yes, folks, we are talking about the Indian Premier League aka IPL- the third most costly sporting occasion in the world.
Read more: Facebook Shares Advice to Prepare Advertisers for The Upcoming Apple iOS 14.5
Though the IPL is loved because of cricket, it flourishes because of the profit. The average expenditure of a team owner is somewhere around 200 crores rupees and the winner trophy is worth 20 crores rupees. Doesn't add up, right?
However, owning a franchise is not just always about cricket only, it's a business and really a profitable one. So, have you ever thought about how does a franchisee earns money from IPL?
Let's have a look!
---
The Central Revenue Pool
---
The biggest piece of the revenue pie and contains 2 major streams-
Broadcast Rights: The first and the largest revenue stream is broadcast rights. 462 Million viewers tuned in to watch IPL in 2019. However, in 2020 the opening match was watched by 158 million viewers (21 percent higher than in 2019). That's 316 million eyeballs in one day for one match. No wonder why Star India spent a whopping 16,347 crore rupees out for a five-year contract with IPL. From this massive 16347 crore rupees, BCCI takes 50% and shares the other 50% among the franchisees equally.
That's a staggering 204.3 crore rupees annually for the 8 franchisees each. And that approximately covers your overall team-building cost per franchise.
Title Sponsorship: The second revenue stream is titled Sponsorship. Chinese smartphone brand, Vivo had paid a little over 2,199 Crore rupees for their title sponsorship with IPL for five years, so that's another 5 crores annually per franchise.
---
Ad and Promotional Revenue
---
It's roughly 20% of the total income of each franchisee. Around 14 lacs rupees are charged for 10-sec ads in between the matches. Can you have a guess how much it generates over the whole tournament?
Read more: GP is still the market leader, but Robi is catching up on Data | Q1'2021
---
Local revenue
---
The franchisees earn almost 10% revenue from the localized revenue sources such as:
Ticket Sales: Prior to covid 19, about 4 Crores are earned per match from ticket sales, and of this, approximately 80% usually belongs to the home team. And each team is allowed to host 7-8 games. So, it's around 26 crore rupees per season per franchisee.
Team sponsors: From the pitch to the boundary to the team jerseys, everything is up for grabs. That also add-up to a handsome amount for the owners.
Merchandising: The revenues from sales of official merchandise also form a noteworthy part of income for IPL teams. The merchandises include official jersey replicas, sports souvenir, and sports equipment among others. However, this revenue stream is still to be improved.
---
Selling Stakes
---
Another earning scope could be Selling Stakes to a different company. Take the Delhi Capitals' (formerly known as Delhi Daredevils) case for example. JSW group brought a 50% stake in the IPL franchise for a hefty price of 550 crores rupees ($77 million) from GMR.
That was a huge deal for GMR, who had originally bought the team for a little more than the figure JSW paid – $ 84 million.
---
Finally, the Winner's prize money
---
This is probably the smallest amount at stake for any franchisee in IPL.  The winning team is given 20 crore rupees as prize money. The first and second runners up received 12.5 crores rupees and 8.75 crores rupees, respectively, with the fourth-placed team also winning 8.75 crores.
The other teams are not awarded any prize money.
So, there you go! Now you know why some franchisees keep on spending more money on each auction regardless of their failure in winning the IPL ever. However, we believe there are still some revenue streams untapped in IPL like Player Trading among the teams just like the soccer leagues around the world.
You never know! You might see this from next year.
For more updates, be with Markedium.