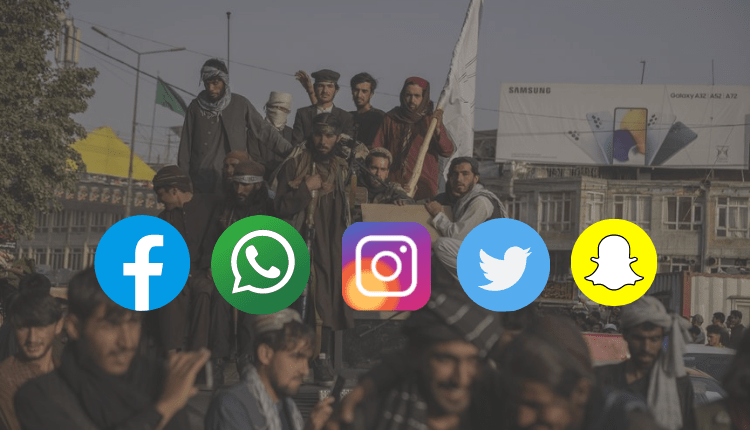 Big tech companies, particularly social media giants are facing a brand new challenge in regards to the takeover of Afghanistan by the terrorist group Taliban. Last Monday, a spokesperson from Facebook have announced that the platform identifies the Taliban as a terrorist group and will ban any content that promotes or support them. Although according to some Taliban members, they are still using  Facebook's end-to-end encrypted messaging service WhatsApp to maintain contact with Afghanistan nationals.
The information has triggered social media companies to closely monitoring accounts that might be linked to the terrorist group Taliban. If found that any account has ties with or belongs to members of the Taliban, that account might be terminated.
Read More: A Solid Campaign That Transformed Prejudice into Pride
Twitter however has seen much less lax measures in regards to dealing with the activity of the terrorist group on social media. During the exit of Afghanistan and overthrowing of Kabul by the Taliban, their spokesmen had posted regular updates on Twitter. Their account even seems to have several hundred followers.
When Twitter was confronted by Reuters on their apparent relaxed efforts in monitoring Taliban accounts, the company cited their policy against content from dangerous organizations without clarifying their process of how organizations are classified.
The seizure of power by the Taliban has raised severe concerns due to their policies of human rights violation, violent governing methods, and oppression of women's rights. The concerns remain strong and demand action from social media platforms despite the terrorist group's claims of wanting peaceful international relations.
Tech giants and social media platforms have a long-standing controversy regarding how they handle political content. The ban of former US President Donald Trump's Twitter account was a major event in recent times. Facebook had come under intense scrutiny for its failure to monitor hate speech during the violent ethnic cleansing in Myanmar.
Read More: In Spain, KFC Took The Help Of IKEA's Iconic Logo To Bring Customers To Its Restaurant.
YouTube, another social media giant and the premier video sharing platform has refrained from directly comment on their policies regarding Taliban content. Instead, they merely stated they rely on the government to provide them with classifications for "Foreign Terrorist Organizations" (FTOs). They further mentioned that in the US State Department's list of FTO's, the Taliban is not a member.
For more updates, be with Markedium.