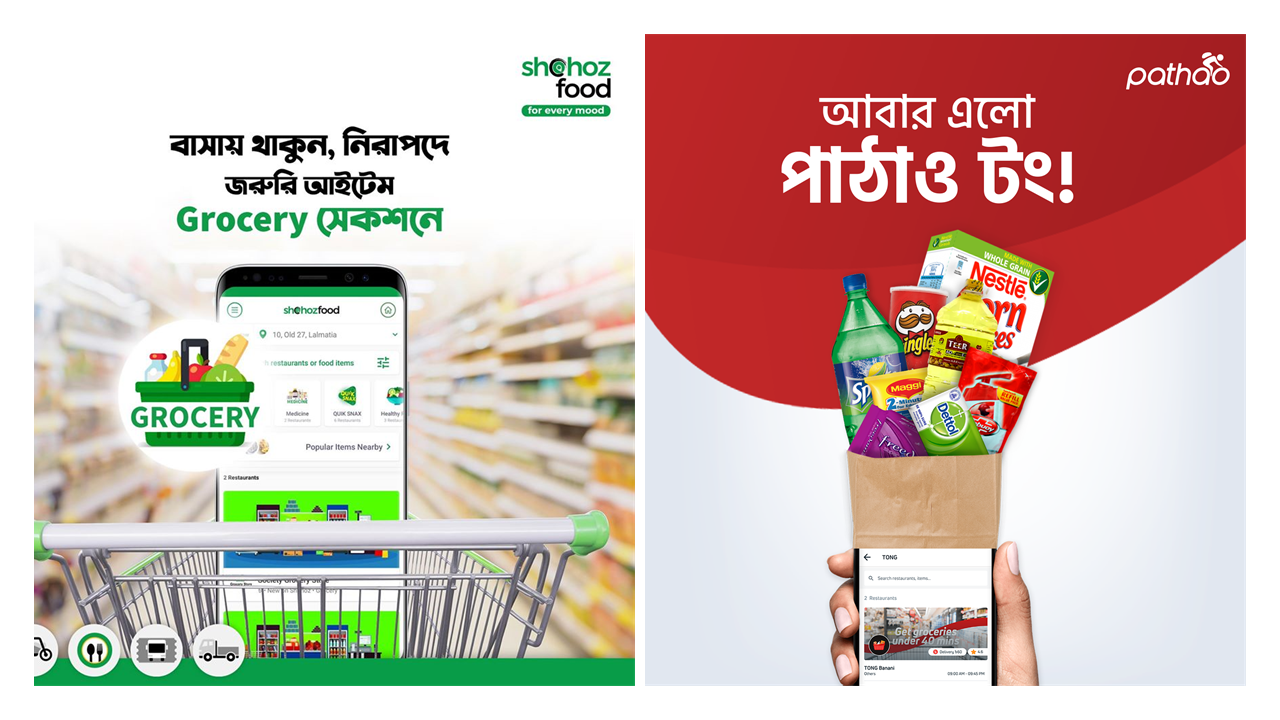 Shohoz And Pathao Have Stepped Up with Their Grocery and Medicine Delivery

1

min read
Bangladesh along with the whole world is currently facing a state of emergency due to the sudden outbreak of Pandemic Coronavirus. The country is under unannounced lockdown and people are advised to follow self-quarantine. To make this self-quarantine period a bit easier for all of us, two ridesharing giants of Bangladesh- Pathao and Shohoz– have stepped up.
Read More: Bongo BD Made Its Premium Contents Free to Make Quarantine Easier for Us
During this period of emergency, when all the daily necessity shops are advised not to explore, it has become such a hard task for all the locals to purchase daily necessities like groceries and medicines. But here is news of relief.
Now, you can order your daily groceries and medicines through Pathao and Shohoz!
Pathao has brought back its Tong and included Pharma for medicines. On the other hand, Shohoz has also included delivering groceries and medicines at your doorstep. You can find both the services inside the food delivery section of each app. It's to mention that you can only purchase OTC regular medicines from the app but for the prescribed specialized medicines you have to cross the hurdle of going out.
Read More: Google Bans Ads for Medical Face Masks Due to Coronavirus
It's great to see that brands are stepping up to support the nation in this state of emergency. Hopefully, more brands will come forward in due time. Till then, let's just stay safe and hope for the best.
For more updates, be with Markedium.