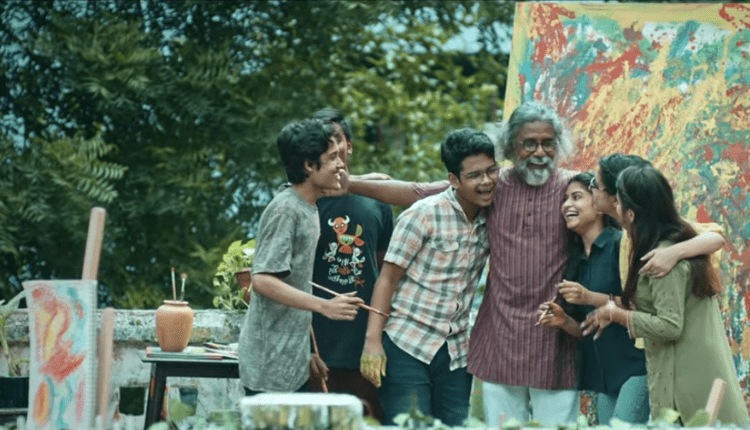 Shikho's Latest Camapign Urges Us To Take A Moment To Thank Our Teachers Who Inspired Us "TO BE US!"

1

min read
While we grow up leaving our childhood days behind, we all think about that one teacher who taught us to believe in ourselves. With its latest campaign, Shikho brings back the old memories of the golden days and reminds us about all the sacrifices made by our teachers to shape our lives what it is today.
The OVC starts by showing how teachers played a significant role in the transition period of our learning. While the new alphabets were more like a mystery to us in the beginning, teachers held our hands to master it! We realized that the job of a teacher was never simple, but we never asked how they made it look so easy. The moment we started to face the storm of emotions on our own, the wise words of some teachers helped us to fight it bravely. And the most memorable story would be how we learned to enjoy the colors of life through the guiding stars, "our teachers". The last part of the OVC ends with a heartwarming story where the inspiration of a teacher helped a student overcome his fear in the subject of Statistics.
Read more: The Wall-Breaking Sequel That Carries The Same Emotion | Deewar 2 by Ambuja Cement
While chasing our goals, we often forget to thank our teachers who helped us to dream big, but this OVC is the perfect pause for us so that we can thank those teachers who helped us to shine brighter. Through these scenes of the campaign, we relived some of the precious moments with our teachers. We grew up, but those moments shaped us in what we are today.
For more updates, be with Markedium.