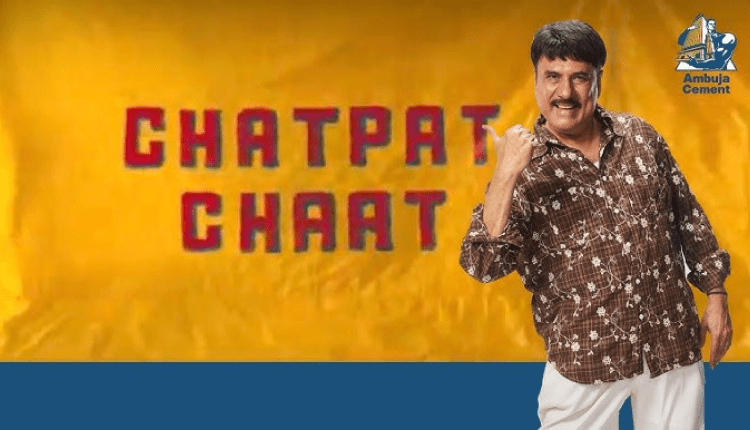 The Wall-Breaking Sequel That Carries The Same Emotion | Deewar 2 by Ambuja Cement

2

min read
Almost 20 years ago, Indian actor Boman Irani made us laugh with the humorous ad of Ambuja Cement where he played the double role of older and younger brother simultaneously. While the two brothers wanted to destroy the concrete wall that stood between them, the strength of Ambuja Cement did not let that happen. And after several failed attempts when the lead asks his brother why the wall was not breaking down, a deep voice says "Tootegi kaise, Ambuja Cement se jo bani hai".
Now in 2021, Boman Irani came back again with another attempt at breaking a wall. But unfortunately, once again Ambuja came back to haunt him. Have a look:
After two decades, we still see Boman Irani trying to break a wall made of Ambuja Cement! But this sequel casts Boman Irani as "Bapu" who sees the hidden treasure in the wall. With his new shop "CHATPAT CHAAT"- he creates different rhythmic sounds to cover up the breaking of walls. Years pass by and Bapu builds up a successful business in front of it but nothing happens to the wall! In this version, the sons ask "Bapu, Tootti Nehi, Yeh Kaisi Deewar Hai!
Read More: A Microfilm series by Huawei featuring "Courage, Love, and Patience"
If we look closely, we will find how Ambuja Cement brilliantly held on to their brand philosophy of "strength of cement lies in the strength of emotions" through their masterpieces. So many years have passed, but we can still see the consistent effort of making the audience laugh with their dramatic plot! Most importantly, this new commercial also highlights the brand promise of "Viraat Compressive Strength" meaning that a wall made of Ambuja Cement will always be unbreakable!
For more details, be with Markedium.