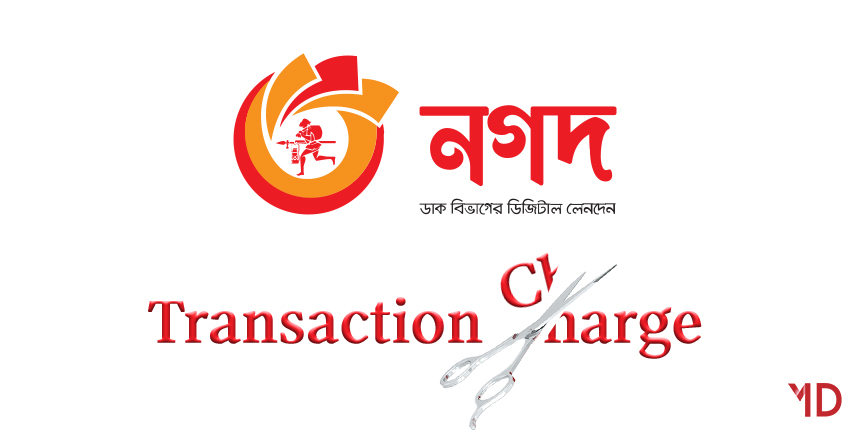 Nagad Cut Down Transaction Charge For SMEs

2

min read
Nagad is a mobile financing service run by the Bangladesh post office. It is the digital financial service of Bangladesh Post Office. For the first time, mobile banking was started by the government of Bangladesh. Nagad is a dynamic and secured digital financial service.
Recently, the company has cut down transaction charges to Tk 6 for small and medium enterprises (SMEs). To explain, in a press release on Thursday, Nagad announced that they took this initiative as a response to prime minister's call to stand by people during coronavirus outbreak.
As a result, they slashed the transaction charge for SMEs about 59% to Tk 6 for every 1,000. Furthermore, this to mitigate their woes in the time of the coronavirus pandemic. In these circumstances, telecommunications minister Mustafa Jabbar also contacted mobile phone operators. Thus, he instructed them to enable mobile recharge retailers to purchase digital money.
According to the press release, from now on, Robi, Banglalink and Teletalk subscribers will get the facility to recharge mobile balance anytime using Nagad. Moreover,  The company also added that it has slashed advertisement budget to decrease transaction costs. Besides, they also implemented various steps such as deducting no charge for cashing out of first 1,000 BDT. Furthermore, taking no settlement charge for essential commodity and medicine.
Not to mention, Nagad employees are distributing food and essential goods among destitute people in as many as 492 Upazilas of the country.
You Can Open Nagad Account By Yourself
For Self-Registration, Follow the instructions below:
1. Select your National Identity card ( NID) type
2. Upload both sides of your National Identity Card ( NID)
3. Take a selfie
4. Read terms and condition
5. Provide your signature
According to the company, the main objective of Nagad is to provide the people of Bangladesh currently outside the financial inclusion with financial freedom. Consequently, in the essence of freedom, they are providing such ground-breaking services.
#StayHome #StaySafe #StayConnected with Markedium