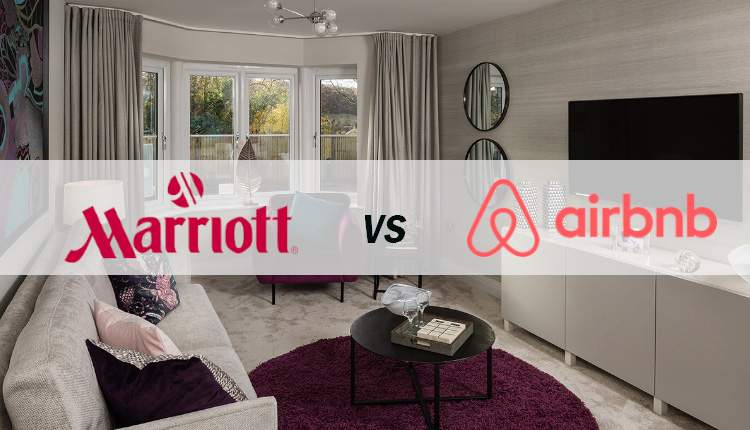 Marriott Takes A Shot At Airbnb By Launching Its Own Home Rental Service

2

min read
[dropcap]T[/dropcap]he competition between Marriott and is getting more and more intense as Marriott plans to take on Airbnb. After launching its own home rental service, Marriot is about to make life difficult for Airbnb. But Airbnb isn't about to submit easily as Marriott launches home rentals to battle Airbnb.  So without a doubt, it's gonna get ugly folks.
Three years ago, Marriott acquired Starwood Hotels & Resorts. That was the game-changing moment as they became a giant player in the hotel industry.
However, in recent years there has been a change in the way people choose where they are going to stay. This is all thanks to Airbnb. Many travelers no longer want to visit traditional hotels. They are prone to services like Airbnb which allow homeowners to offer accommodations on online platforms. That is niche Airbnb discovered and, they became "THE LEADER" in that particular niche.  It is not really hard to guess that Airbnb has become a threat to regular hotels.
Now, Marriott is going to challenge that. It is also offering short-term accommodation rentals. It makes you realize that Airbnb is a big threat to all the hotel companies even if the name of the company is Marriott. However, if the service is great, then it will become a big headache for Airbnb. Then, it will be a big challenge for Airbnb to overcome.
Read More: Hulu Takes Over AT&T For $1.4 Billion
Marriott still hasn't revealed its service to the public. But there have been reports that it will resemble many aspects of Airbnb. People will search through listings and, they can choose properties that suit them and reserve them.
However, it will not be a piece of cake as Airbnb pushes ahead and puts more effort into the hotel industry. Furthermore, it will be difficult to rob all the loyal Airbnb consumers . At the same time, it's not impossible.