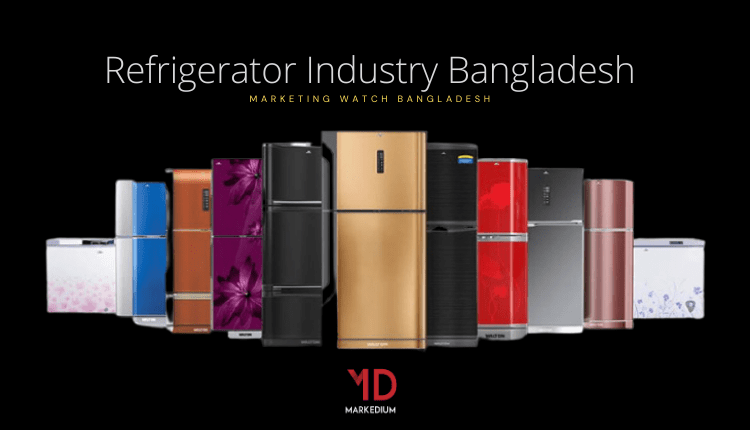 LOCALLY-MADE REFRIGERATOR LEADING NATION'S MARKET

2

min read
At present, locally-manufactured refrigerators are ruling the country's fridge market, holding 80% of its total market share in 2020. Whereas, simply a decade ago, Bangladesh was completely reliant on imported refrigerators to meet its demand.
Read More: Best Global Women's Day Campaigns of 2021
In this regard, Marketing Watch Bangladesh (MWB), a Dhaka University-based non-profit organization conducted a survey. Where the researchers conducted direct interviews of 1,778 refrigerator users while 662 consumers participated in online surveys. Further, a sum of 10 group discussions and expert opinions were likewise included for the methodology.
The research team consisted of Marketing department chairman Professor Mizanur Rahman. Coupled with, Associate Professor Md Nazmul Hossain, Associate Professor Rafiuddin Ahmed, and researcher Sakhawat Hossain.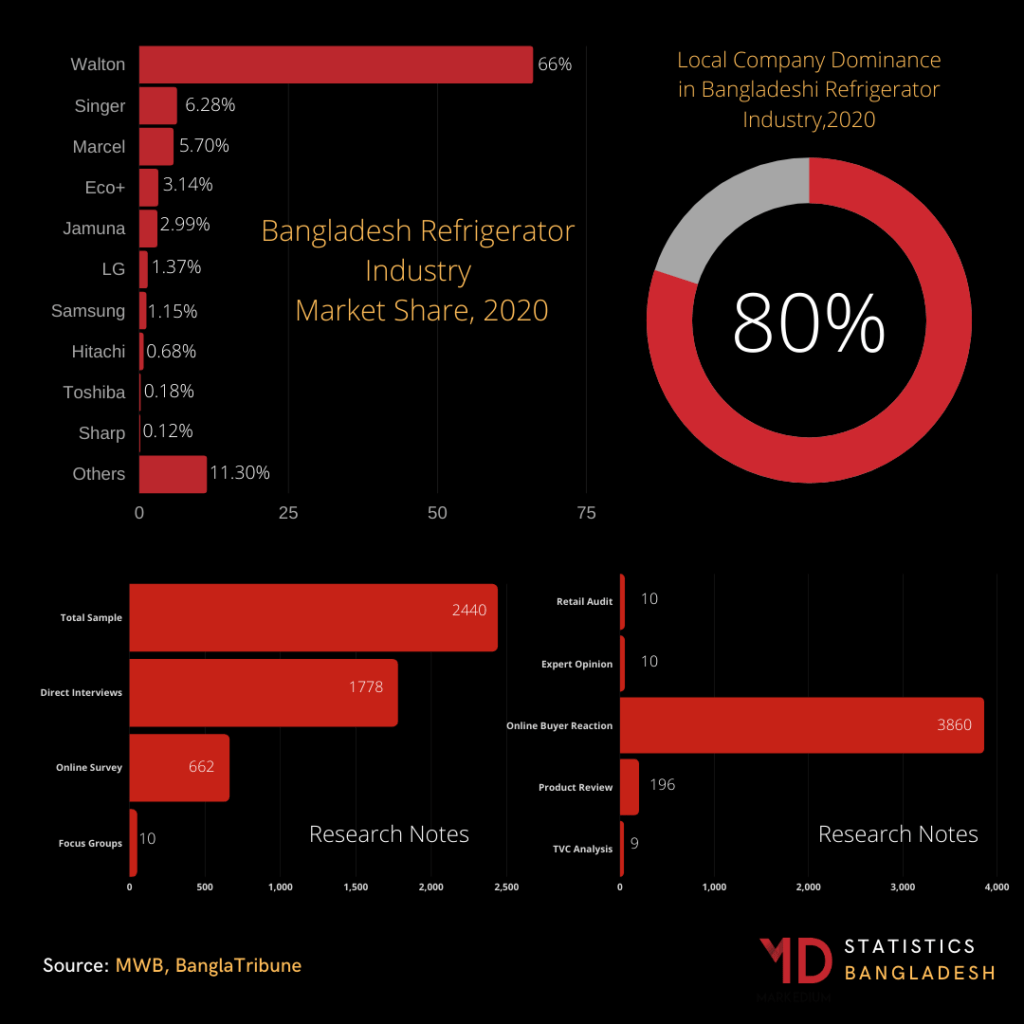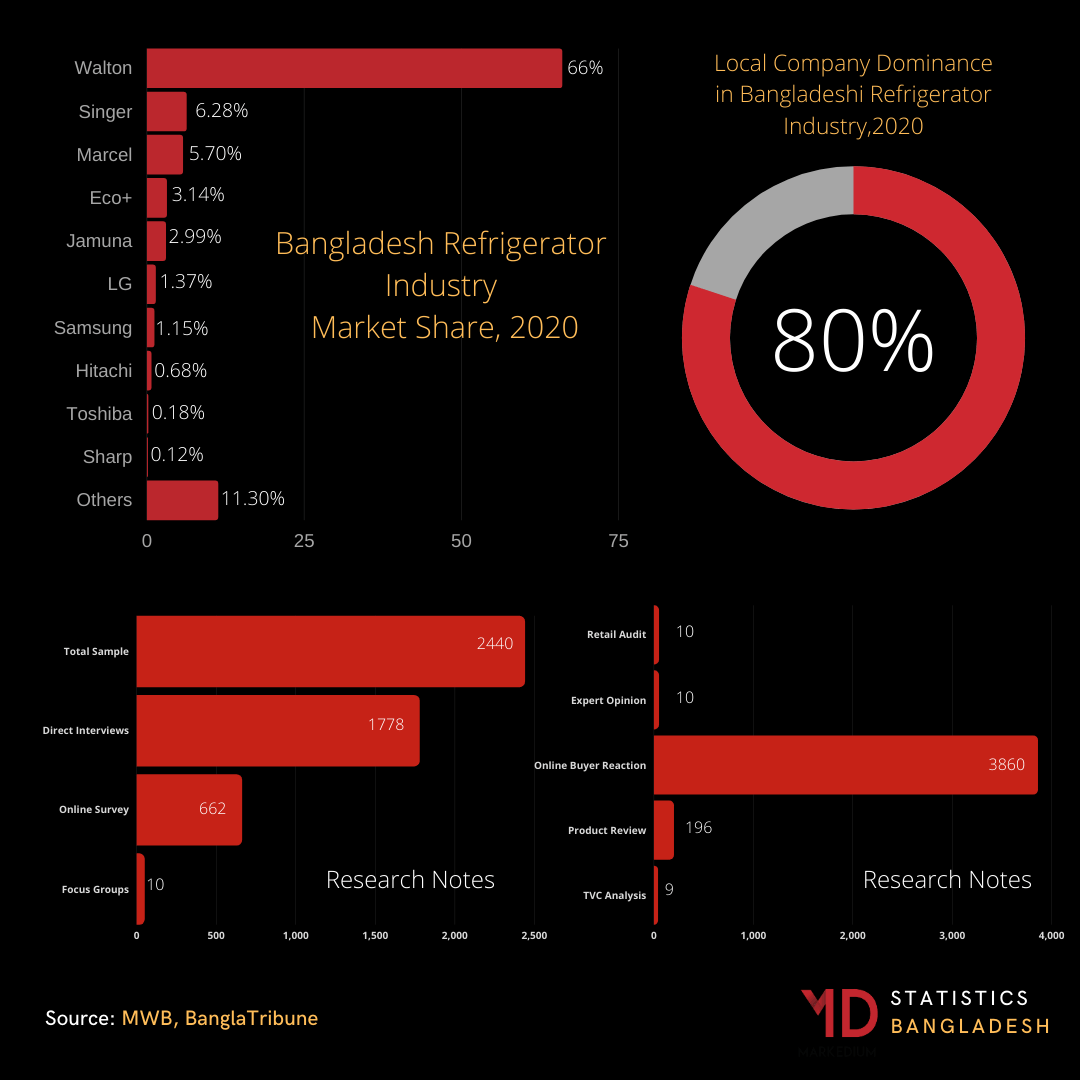 Recently, the discoveries of the research were disclosed at a press briefing held in the conference room of Dhaka University Marketing department. According to the survey, Walton holds a lion portion of 66% while Marcel, Jamuna, Vision, Minister, and other local producers occupy the rest percentage.
Generally speaking, the refrigerator industry in Bangladesh has seen rapid development over the last two decades. Moreover, the tendency of buying coolers has expanded at a huge scope in rural areas in comparison with urban cities for an affordable cost.
Not to mention, electrification and low cost played a major role in the tremendous selling growth of refrigerators. In addition, reasonable price, automatic heating system, power-efficient inverter technology, ongoing temperature show. Coupled with, holiday mood, turbo mood, and super-cool mood have attracted customers to a great extent.
To sum up, the local companies have yet to catch up with the international big players. Be that as it may, the day is not far when the locals will compete in the same demographic consumer market as the international players.