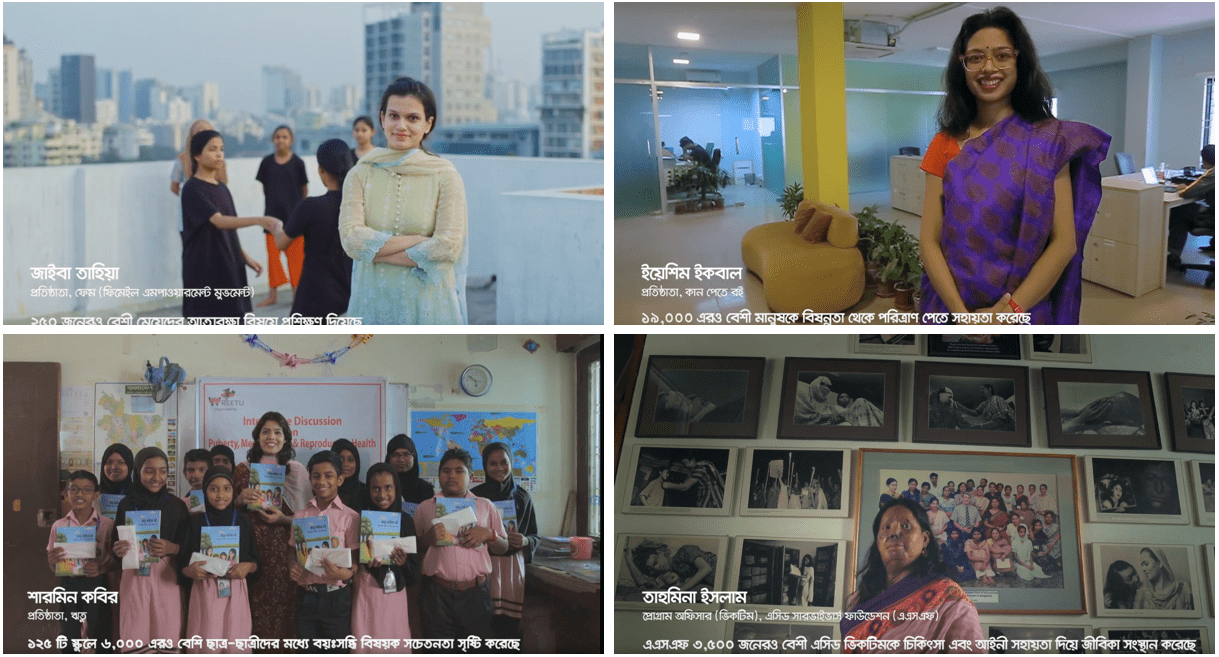 Financing happiness. As the tagline of IDLC runs through the communication and also reflects onto their diligent effort towards our society starting from old age homes to financing the education of the unstoppable individuals. They didn't let us down this victory day either. Take a look at their latest hyped OVC for the IDLC Victory Day Campaign:
We are grateful for the victory our brothers and sisters won in 1971. We are proud! You are proud! But to what extent? The everyday womanly fights like eve-tease, acid attack, societal shame haunt our womanhood every day and every instant. Let us take a moment and pay our honor to all women out there striving to live a "normal" life.
Furthermore, Victory just multiplies itself when we see normal people like us care so much about the independence we won in 1971.
Normal people like Yeshim Iqbal, Tahmina Islan, Zaiba Tahyya, Sharmin Kabir, and Sabina Khatun. You must be surprised to see them working relentlessly to make us walk boldly as we did 48 years ago.
We all have fighters within us. And the video portraits the story of those fighter's life, their struggles, and their victories. Yes! Those are the victories of breaking the norms of our society.
The inspiring voice-over sums up to the point where we all want to stand up by their side and fight together.
Hands down to all the people involved in IDLC Victory Day Campaign for showing that victory is us. On the other hand, you, and we all should be thankful to IDLC for shining light to the unnoticeable heroes from the crowd and talking about freedom we now take for granted and often ignore.
Praiseworthy execution of the IDLC Victory Day Campaign.