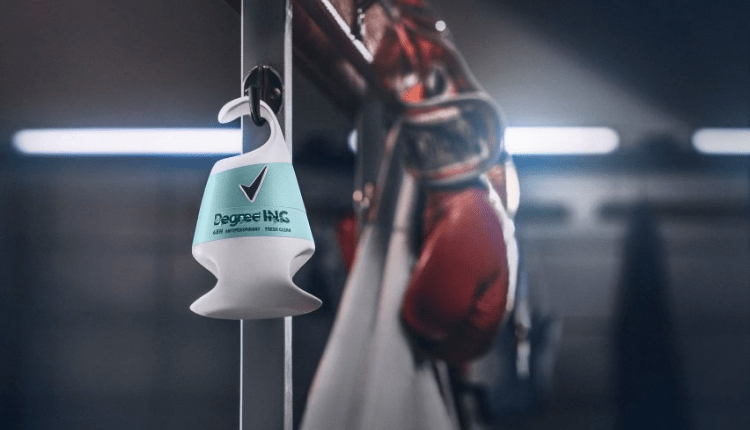 Case Study | Degree Inclusive- The World's First Accessible Deodorant to Serve People with Disabilities

3

min read
AThis year in April, Degree Deodorant, makers of the world's #1 antiperspirant, introduces the world's first inclusive deodorant for people with visual impairment and upper limb motor disabilities: Degree Inclusive as a part of Unilever's motto of inclusive marketing approach.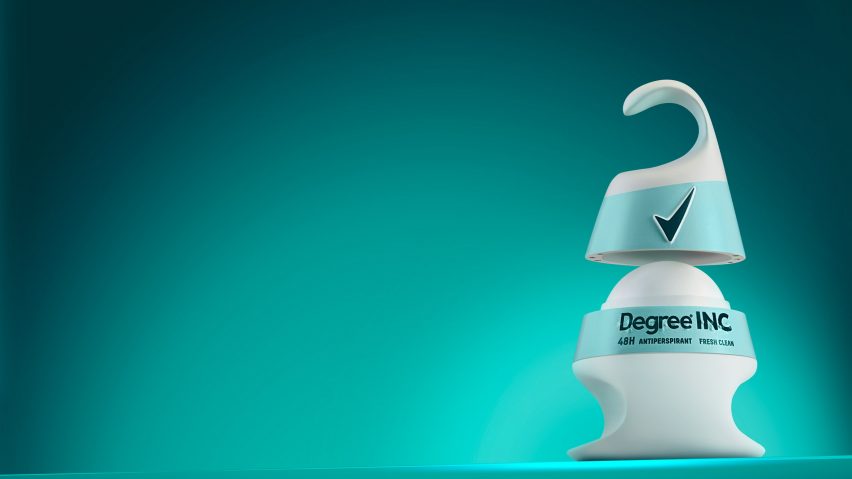 Inclusive marketing is tied in with being deliberate about which consumers you will serve. Numerous brands take part in exclusion marketing, basically on the grounds that they don't require some investment to consider every one of the various kinds of customers who have the issue their brand settles, and accordingly neglect to consider what explicit necessities some of them may need to utilize their product effectively.
Read More: RB Bangladesh Limited Leveraging The Demand of Hygiene Products in Pandemic.
However, the decision-makers of Degree Deodorant understood that people who are visually impaired, and people with upper limb mobile disabilities are also people who need to use deodorant. Generally, the product design of antiperspirants was not helpful for individuals with these actual incapacities to use them effortlessly.
With that thought in mind, Unilever and Wunderman Thompson (Argentina) introduced the world's first adaptive deodorant built with a diverse disability community. How?
Let's have a deeper look at the case study:
Challenge
15% of the world's population has a disability, yet products and experiences are still not designed with this community in mind. Across the beauty and personal care industry, there is currently no deodorant product to use that's suitable for people with upper extremity impairment or visual impairment.
Inspiration
Degree Deodorant – makers of the world's #1 antiperspirant – are always committed to inspiring confidence in everyone to be active and move more. Degree believes no one should be held back from breaking a sweat and enjoying the transformative benefits of movement.
Idea
Degree Inclusive is the world's first inclusive deodorant built with people with visual impairment and upper extremity impairment, co-created by an inclusive team of design experts from Wunderman Thompson and SOUR, including occupational therapists, engineers, consultants, and people living with disabilities across the globe.
Output
Driven by a mission to make the deodorant application process more accessible, Degree Inclusive has been designed with the following revolutionary features as noted below:
A hooked design for one-handed usage
Magnetic closures that make it easier to take the cap off and put it back on for users with limited grip and/or vision impairment
Enhanced grip placement for easier application for users with limited grip or no arms
A braille label with instructions for users with vision impairment
A larger roll-on applicator to reach more surface area per swipe
The product is currently in a beta program to engage and get input from people living with disabilities.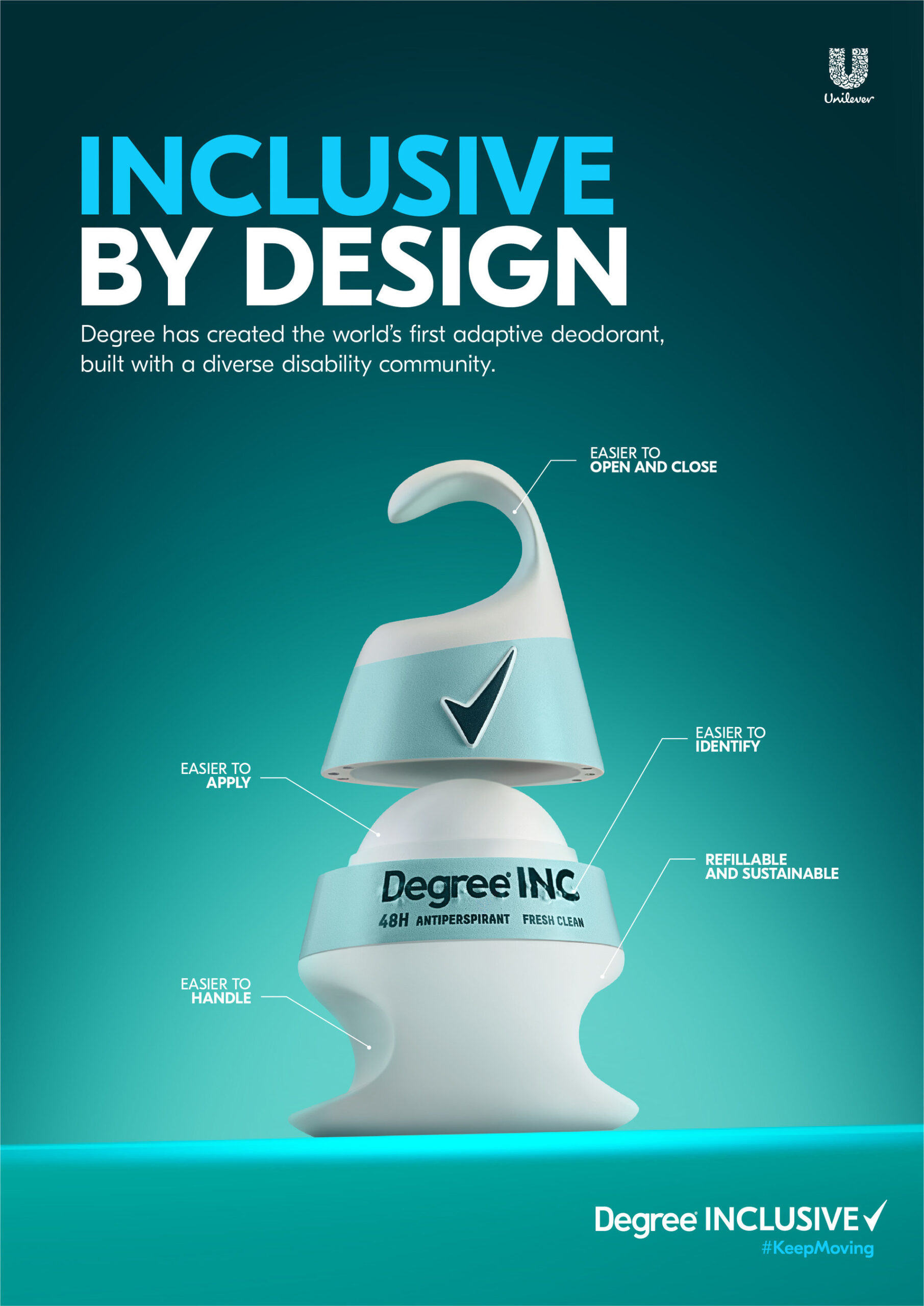 Growth
An innovative deodorant designed for the future, Degree Inclusive is inspiring change across the industry. For instance, 72,000 organic impressions earned in 1 week, and a staggering 2 billion + media impressions earned with this excellent innovation.
[gravityform id="12″ title="false" description="false"]
So, what are your thoughts? Let us know. If you are an agency or a brand and want to share your brand case studies with our audience, reach out to us at [email protected] and for more updates, be with Markedium.