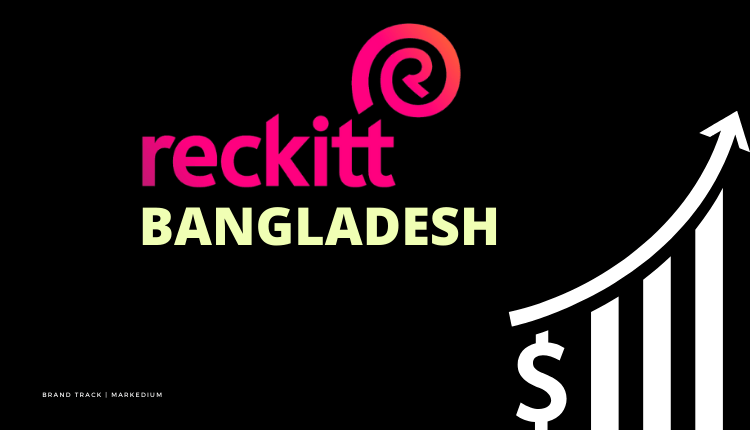 RB Bangladesh Limited Leveraging The Demand of Hygiene Products in Pandemic

2

min read
Covid-19 has brought havoc to many businesses in Bangladesh. Most businesses have struggled financially either due to lower sales or higher operating expenditure due to Covid restrictions. But Reckitt, formerly known as Reckitt Benckiser (Bangladesh) Limited seems to be the exception. The company which has brands like Dettol, Lizol, Harpic, Veet, etc. grew due to the demand surge in hygiene products.
In this article, we will take a deep dive into the recent growth of the company.
Revenue Analysis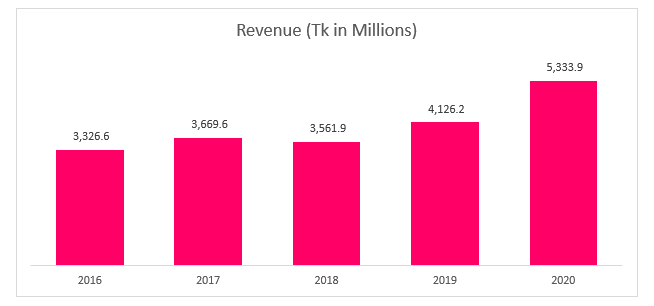 Revenue of the company grew by 29.3% in 2020 mainly due to the high demand for personal hygiene and home cleaning products in this pandemic situation. The surge in demand attracted a lot of competition but strong brand loyalty helped the company to increase its market share in the bar soap category and remain the No. 1 company in the toilet cleaning category. Gross Profit Margin also increased by 2% from 54.5% in 2019 to 56.5% in 2020.
Reckitt (Bangladesh) Limited's revenue grew by 15.6% YoY in Q1'20 mainly due to the first lockdown for Covid-19. During the first lockdown, people stocked up heavily in hygiene and consumer products. The growth was the highest Q1 growth in the last 4 years. In Q1'21 revenue grew by 6.4% YoY showing still demand for hygiene products during this pandemic period.
Read More: WHY CUBS ETF IS A SIGNIFICANT EVENT FOR BANGLADESH?
Profit Analysis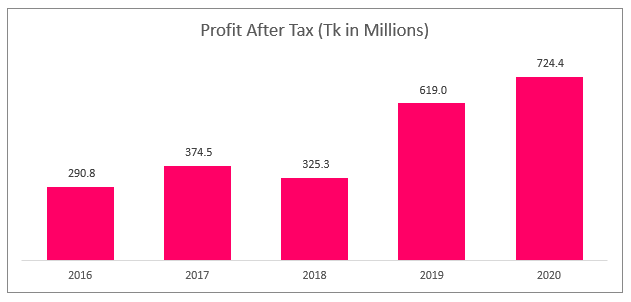 Profit after Tax grew by 17.0% in 2020 mainly due to higher sales growth. The profit margin decreased to 13.6% from 15.0% in 2019 mainly due to higher operating expenditure. Operating Expenses grew by 41.2% mainly due to a 54.3% increase in marketing expense.
Since Covid-19 the product of the company increased by 55.5% and 22.3% YoY in Q1'20 and Q1'20 respectively. The increase in profit was mainly due to the increase in sales and gross profit margin of the portfolio products.
Conclusion
Since 1st July 2021, we are now in the third phase of lockdown due to Covid-19. Corona infected rates are increasing to new highs every day. Hence it can be expected that the demand for hygiene products will again rise with the increase of corona infected rates. Reckitt Benckiser (Bangladesh) Limited will reap the most benefit from the demand surge due to its strong brands like Dettol & Lizol. The sales and profit are expected to grow this year as the country is not expected to be free from Covid-19 this year.
Source: