Burger King's Brilliant Campaign Trolls McDonald's

1

min read
The two of the biggest names in the fast-food industry, Burger King and McDonald's. They have always had a healthy rivalry. It has been made obvious with Burger King's extremely amusing ad campaigns. From making fun of the competitor's mascot to burning their ads through AI, Burger King has never missed an opportunity to troll their favorite rival.
For more: Coca Cola Reminds Us the Importance of Family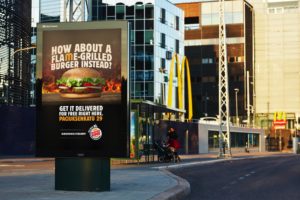 Right in front of two McDonald's outlets in Finland, Burger King advertised their signature items on billboards with a free delivery offer to those specific locations. One of the advertisements showcases their famous Whopper, while the other entices customers with their flame-grilled burgers. The brand, however, took it one step further and highlighted the letter 'M' in both the posters in yellow, just like McDonald's iconic logo.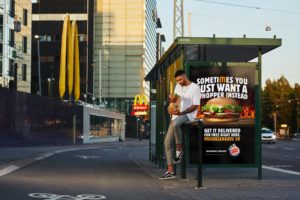 Whether the customers end up going for a Big Mac or a Whopper, one thing is for certain, they are getting one scrumptious burger with a healthy dose of entertainment on the side!
What do think about the back and forth between the two beloved brands, and what do you think of Burger King's advertisement this time? Let us know, and for more fun advertisement news, stay with Markedium.