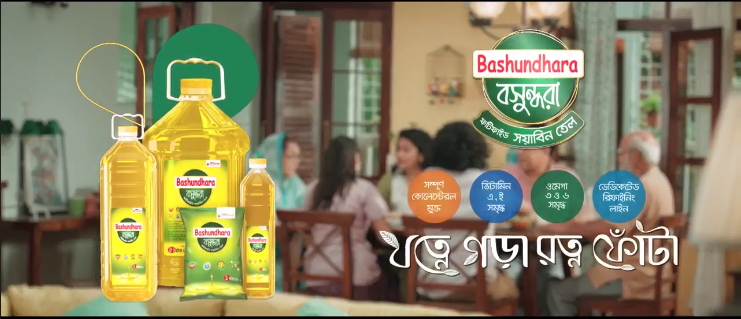 Bashundhara's Hilarious New Campaign

2

min read
The men of the house may be mighty in and responsible for a lot of things, but for the most part, they are absolutely hopeless in the kitchen. They say that the way to a man's heart is through their stomach. There is no doubt that when it comes to food for them, all else is moved to the back burner.
Read More: Shwapno Cleverly Responds To The Recent Controversy
From getting flustered from trying to find the utensils to being confused between the infinite numbers of spices, watching a man try to maneuver around a kitchen makes for great entertainment. However, it also tends to give our mothers heartburn, since they always can set something on fire.
Having said that, since it is so rare for them to enter the kitchen, any meal cooked by them always turns out special. It was purely done from love and with a hundred percent care.
Bashundhara cleverly made use of this exact scenario to position their latest product in the market. While their campaign video had an underlying sense of humor, it also had a sense of heartwarming nostalgia.
Watch The Campaign Here:
The ad shows three men – a grandfather, a father, and a son – bickering in the kitchen. They prepare a meal using Bashundhara's Fortified Soybean oil. The tagline that they are going with highlights the bond between family members, most importantly it portrays the importance of sitting down as a family to enjoy the meal.
The brand gave a lot of thought into this and used an everyday life example and gave it a hilarious twist to position its product. There is no doubt about the impeccable storytelling and flawless execution.
What did you think of Bashundhara's latest campaign? Let us know, and for more Bangladeshi advertising news, stay with Markedium.