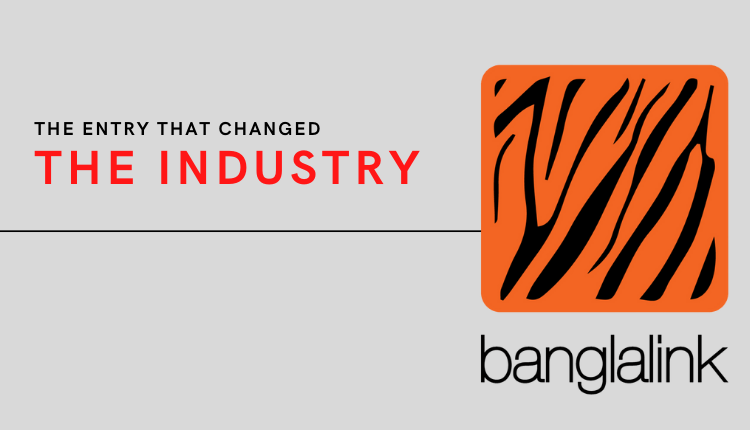 Banglalink: Resiliently Moving Forward

5

min read
Orange in black is a combination that is synonymous with two things in Bangladesh, the royal Bengal tiger and Banglalink. The telecom brand has been making waves and gaining popularity since its inception and now has 36 million subscribers. Regardless of its tumultuous journey and gradual decline, Banglalink's life in the market has been colorful so far. Therefore, it's only right that we do the brand justice and introduce you to a thorough dissection of it.
The Entry
---
Banglalink's entry into the telecom world happened at a time when its affordability wasn't high. Its injection of colorful TVCs and popularity with the youth was unparalleled in its heyday. However, let's have a little history lesson before we dive into that part.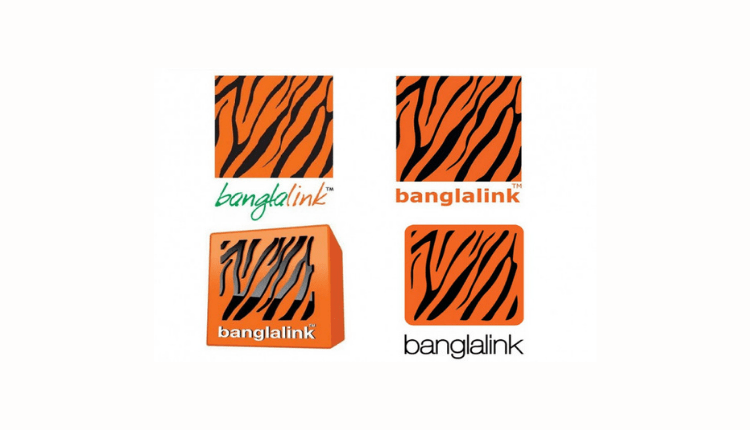 Read more: Samsung TV+ is Live on The Web | A Proof of Strategic Shift from the Tech Giant
Before the name Banglalink came to be, this brand was operating as Sheba Telecom Pvt. Limited since 1989. A joint venture of Technology Research Industries and Integrated Services Limited, the organization was popular for providing services via Wireless Local Loop. Over time, their shares were bought by Orascom in 2004 and thus began the process of its rebranding. There onwards, the brand became known as Banglalink from 2005, which was a pivotal point in their journey. Since then, Banglalink's subscriber count grew consistently over the next few years.
Undercutting the Competition
---
Banglalink's claim to fame relied on one simple tactic, undercutting the competitors. By drastically reducing their call rates as well as introducing policies like free incoming calls, they were outclassing their rivals. They released the "Desh" package as a part of this strategy, which they aggressively promoted through various TVCs. Banglalink's TVC was brimming with youthful energy and attractive soundtracks, which helped them gain attention. Their popularity among young adults led to the company ranking second on the telecom leaderboard in 2007.
Despite Grameenphone being the market leader then, Banglalink's cheap rates were attracting more subscribers. Their revenue was increasing substantially as well. The best example in this regard is their revenue of BDT 132 crore in the fiscal year 2008-2009, an amount that was 70% greater than their previous years. Banglalink was able to gain 26.54% of the market share with a total subscriber count of 10.9 million that year.
Read more: GP is still the market leader, but Robi is catching up on Data | Q1'2021
Banglalink's decision to expand its service range to the rural areas did wonder for them. Starting off, they signed a lease regarding transmission bandwidth with Augere, which amplified their signal strength. Banglalink was not afraid to affiliate themselves with international companies to empower themselves. This mindset let them sign a deal with Huawei in 2013 and enabled them to provide 3G internet services then. Their investments in this regard were also of noteworthy proportions.  The brand invested a whopping 300 Million USD to fortify its infrastructure. Soon enough they had 12000 active 3G users by October 2013 and 29 million subscribers by January 2014.
Banglalink's rapid nationwide expansion of 3G technology led to them having an impressive subscriber count of 33 million by 2015. At this point, no one could be blamed for believing that the sky's the limit for this brand. However, disaster was looming on the horizon.
Fall from Grace
---
Banglalink faced calamity when the telecom giants Airtel and Robi decided to merge. This historical merger of 2016 led to them having a subscriber count of over 38 million. Their collective subscribers outweighed Banglalink's total subscribers of 32.4 million. Unfortunately, Banglalink never got to make a recovery from that defeat. By next year, their total subscribers had dropped below 31.3 million and their revenue dropped to 4650 Crore BDT.