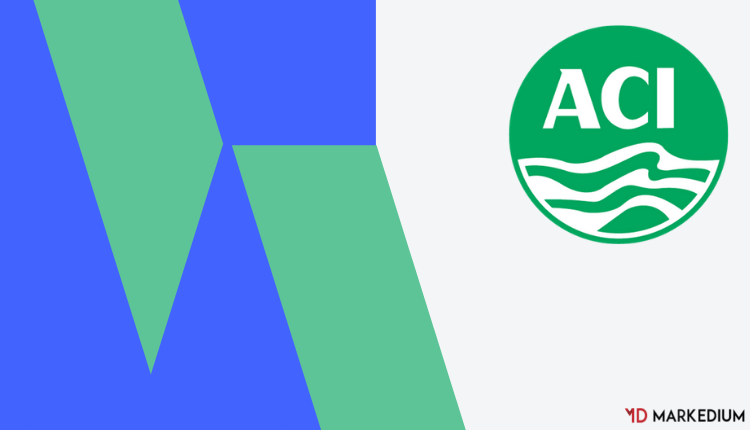 Regardless of age, almost everyone living in Bangladesh is very familiar with Advanced Chemical Industries (ACI) Ltd. No other products have garnered as much trust and faith as their Aerosol, Savlon, and Shwapno. However, you might be surprised to find out the true size of this brand. With a market value of over BDT 1,800 crore and a revenue-generating capacity of BDT 6,947 crore in FY 2019-20, it's one of the biggest conglomerates in the country.
Moreover, it has multiple subsidiary companies, joint ventures, and manufacturing plants to cater to multiple needs of the people. Although it lacks consistency in profit generation, its persistence to continue expanding operations is something worth marveling at. Today, we are going to thoroughly analyze and present the true scale and repertoire of ACI Ltd.
An Ancient Legacy
ACI's birth can be traced back to Imperial Chemical Industries (ICI) Ltd. Established during the colonial rule in 1926, its formation was a result of 4 companies merging. These companies included Brunner Mond, Nobel Explosives, The United Alkali Company, and British Dyestuffs Corporation. Initially, their products included chemicals, explosives, paint, resin, and insecticides.
ICI made its way into Pakistan shortly after the partition of India in 1947. Although its office was initially in Karachi, it later shifted to then East Pakistan. Once Bangladesh became independent, it started operating there in 1973. ACI Ltd. was born in 1992 when ICI sold its majority shares to local investors.
Winning Bangladeshi Hearts
ACI Ltd. mostly conducts its operations in Bangladesh through four strategic units. They have healthcare, consumer brands, agribusiness, and retail chain. However, they initially started their business here with two prime product categories: pharmaceuticals and insecticides.
Read More: Sheba CEO Sheds Light on The Platform's Impactful 5 Years
Functioning smoothly for over 30 years now, their pharmaceuticals wing is one of the Top 10 companies with a 4.3% market share. Their medicines are exported to 30+ countries across 4 continents. During the pandemic flagship brands, Hexisol and Cleangel became integral parts of the new normal lifestyle which built a level of trust and reliability in the consumers' minds. ACI also introduced technologically advanced Faviravir, Rivaban, Remcor, and Veratin which gained acceptance in the medical field for Covid-19 treatment. ACI also formulates and markets more than 550 SKUs which covers dosage forms of 250 molecules in almost 100 therapeutic classes.
The consumer brands wing is involved in Toiletries, Hygiene, Home Care, Electrical and Electronics, Paints and Consumer Commodities business. In the toiletries business, the company has Savlon as its flagship brand. The company launched Savlon Hand Rub sanitizer during the pandemic along with its existing products in soap, Hand wash, Antiseptic liquid and cream, and Disinfectant Sprays. ACI has brands like Freedom, Savlon Twinkle Baby Diaper, Twinkle Baby wipes, and the newly launched Savlon Respect Adult Diaper. Home Care Solution business have Aerosol, Angelic Air Freshener and Vanish Toilet Cleaner. ACI Aerosol is the market leader in the aerosol category with a 90.6% market share. The company sells electrical products under the brand name "Sparkle" and markets Panasonic products in its electronics business. Under its Paint business, the company markets the internationally recognized Dulux Paints. The company is also in the business of salt, flour, foods, rice, and edible oils in its consumer commodity business. It also markets international brands like Colgate, Canderel, and Equal in Bangladesh.
Read More: Why Unilever Can't Force B&J to Change Decision About Israel Ban?
In its agribusiness wing, the company is involved in Crop Care, Seed, Fertilizer, Animal Health and Genetics, Shrimp farming, Plastics, and Motors business. ACI Motors is the leading farm mechanization company in Bangladesh. Sonalika Tractor has become a flagship brand in its portfolio due to its great product and service. The company markets Yamaha branded bikes and music instruments and Foton trucks under its motors business.
Retail Chain is one of the fastest-growing wings of ACI with Shwapno Business. Shwapno is the largest super shop chain in Bangladesh with 144 outlets till FY 2019-20.
According to the company, it holds a 49% market share of the modern trade industry. Shwapno has been awarded as the best brand in the superstore category from Kantar Millward Brown and Bangladesh Brand Forum for four consecutive years (2016-2020).
Apart from the main four strategic units, the company is also involved in the IT, Marketing Agency, and Chemicals business.
A Struggle to the Top
Despite finding excellent success in various fields, ACI Ltd. also had its fair share of missteps. Among them, the most noteworthy example is Shwapno, their own superstore chain. Since its establishment, it has tried to target the affluent of Bangladesh. However, intense competition from rivals like Agora and Meena Bazaar as well as multiple complaints have prevented them from finding success.
It is also noteworthy that the brand has incurred a massive loss of almost BDT 90 crore. They are also struggling with their cellphone sector due to the presence of multiple premium brands. In short, the ACIs journey is one that is equally inspiring and educational. Throughout its long journey, the brand has pursued the mantra of resilience and progress.
An incredible conglomerate with an epic journey, ACI Ltd. is at the core of Bangladeshi culture. What are your thoughts on ACI's progress? For more information, visit Markedium!