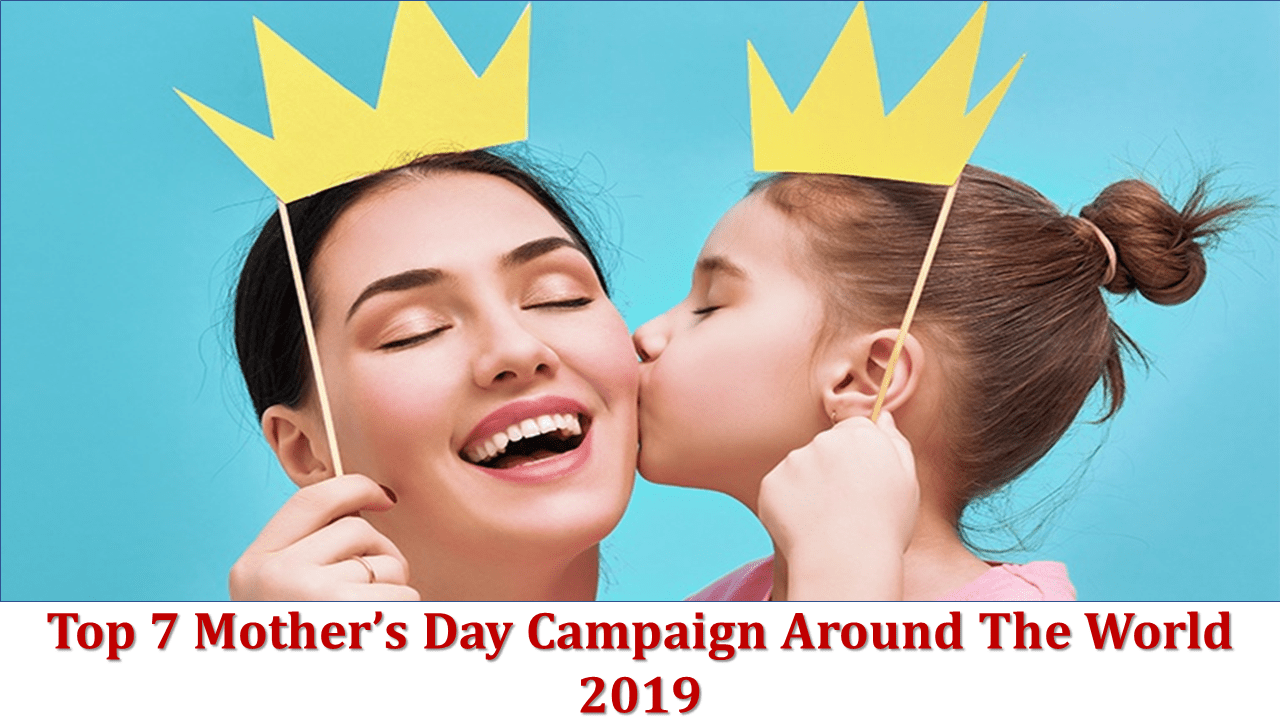 7 Mother's Day Campaigns Around The World That Stood Out This Year

3

min read
[dropcap]W[/dropcap]e have just celebrated this year's Mother's Day with our hearts out to our beloved mothers. Brands around the world also took part in this celebration and paid their gratitude with some outstanding and heart-melting campaign.  Here are our top 7 picks from this year's Mother's Day campaigns by brands around the world:
Google: Hey Mom, Thank You!
This year Google came up with a very creative idea to celebrate the Mother's Day. As the story moves forward, the tech giant showed the never-ending queries of the kids asking about their mother with 'Hey Mom'- representing the same frequency of 'Hey Google'.
The campaign ends with a very sweet note with Google stating the mothers as our original helpers. Watch for yourself-
Prega News: #GoodNewsIsGenderFree
It's pretty amazing how Prega News always comes up with a campaign with a social message. To celebrate the Mother's Day 2019, the pregnancy detection kit brand took a stand against gender bias during pregnancy. Because a healthy baby is what matters the most.
Blending the participation of the transgender with the actual concept was indeed a shot of genius.
Kwentong Jollibee Mother's Day 2019: Schoolboy
The commercial from Jollibee gave the audience a view of the difficulties and troubles faced by a kid with abnormalities and their mothers. The campaign ends with a positive note where the immense mental strength and belief makes kid enable to face the world.
Parle G: #YouAreMyParleG
This beautiful execution represents the long difficult road a mother has to cross to raise a child. The campaign takes us all to have a ride to the memory lane and experience an emotional roller coaster.
Read More: This Ramadan Celebrate Goodness With Tata Motors
A perfect tribute from Parle G to all those mothers whose strong steps made us come through this far!
McDonalds Philippines: Love Kita, Ma
 McDonalds Philippines celebrated the Mother's Day 2019 with a different conceptual advert. The campaigns sheds light on the journey of mother and her kid in a broken family.
Read More: #ShavingStereotypes- Gillette's Latest Campaign Shows Us A New Way
The advert successfully showed how the duo can still make their home complete being with each other and without the father. The execution of the campaign will undoubtedly melt your heart.
Teleflora : Love Like A Mother
We all share a very different bond with our mother.  It's something that none can replicate. But what if everyone starts to treat you like your mother? Strange, funny and confusing? Well, to celebrate this year's Mother's Day, Teleflora came up with a very humorous campaign. The spot was designed with a series of incidents from an interview to having the favorite dish- where strangers were treating as the mothers would do.
The advert shows why the bond we share with our mothers is unique and irreplaceable.
Nestle: Because You Loved Me
"For each step that a child gives, there is the strength of a mother opening the way"- with this inspiration Nestle came up with brilliant campaign to pay tribute to those supporting mothers who were always there for their kid's road to success.
And that's a wrap! This was our pick for this year's Top 7 Mother's Day campaigns! Let us know which one made you remember your mother the most.