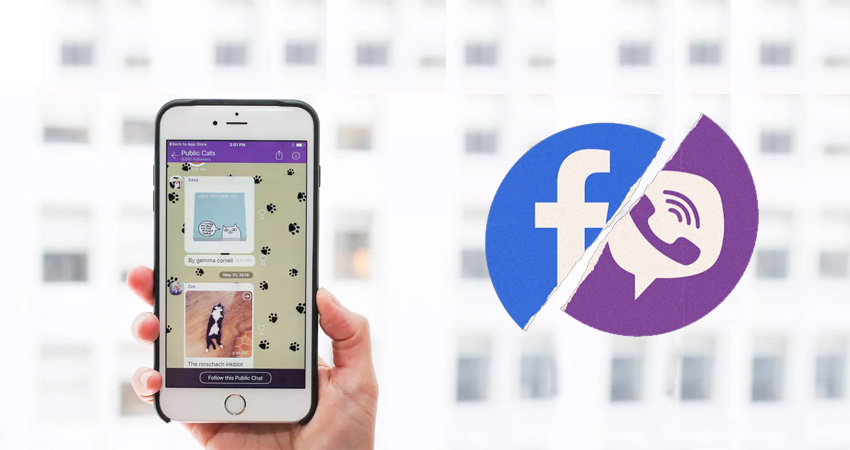 Viber Completely Separates Its Entity From Facebook

2

min read
At the present time, Viber is a pretty popular cross-platform calling and instant messaging app. Especially, the app enables users to communicate through audio and video calls and chats. In fact, the developers made sure its safety measures by the built-in end-to-end encryption.
Read More: Facebook Policy Changes Failed To Halt The Advertiser Revolt
Currently, the mobile app owns a massive user-base of 1billion people. However, Viber's authority reportedly announced that the company cutting all the strings with Facebook. Consequently, they are blaming for Facebook's data violations and failure to combat violent rhetoric.
Without delay, Viber will retrieve all ad expenses on the social networking platform. Moreover, it plans to remove Facebook Connect, Facebook SDK, and Giphy from the app at the beginning of July.
"Facebook continues to demonstrate poor judgment in understanding its role in today's world. From the company's mishandling of data and lack of privacy in its apps, to its outrageous stand of avoiding the steps necessary to protect the public from violent and dangerous rhetoric, Facebook has gone too far. We are not the arbiters of truth, but the truth is some people are suffering from the proliferation of violent content and companies must take a clear stand."

– Djamel Agaoua (CEO, Viber)
Generally speaking, this decision will hurt some of our users who like to use Facebook Connect solutions to log in. Moreover, It will also take a toll on Viber's marketing strategies. Not to mention, Viber will be unable to use Facebook advertising to promote their campaigns further.
At this instant, Facebook has been drawing heavy criticism for failing to protect its users from hate speech, with US civil rights groups calling for an ad boycott against the leading social media platform. Facebook has failed to take sufficient steps to stop the spread of hateful lies and dangerous propaganda on its platform. Given all these points, Viber disconnecting itself from Facebook for good. 
For all the latest updates, Stay with Markedium!