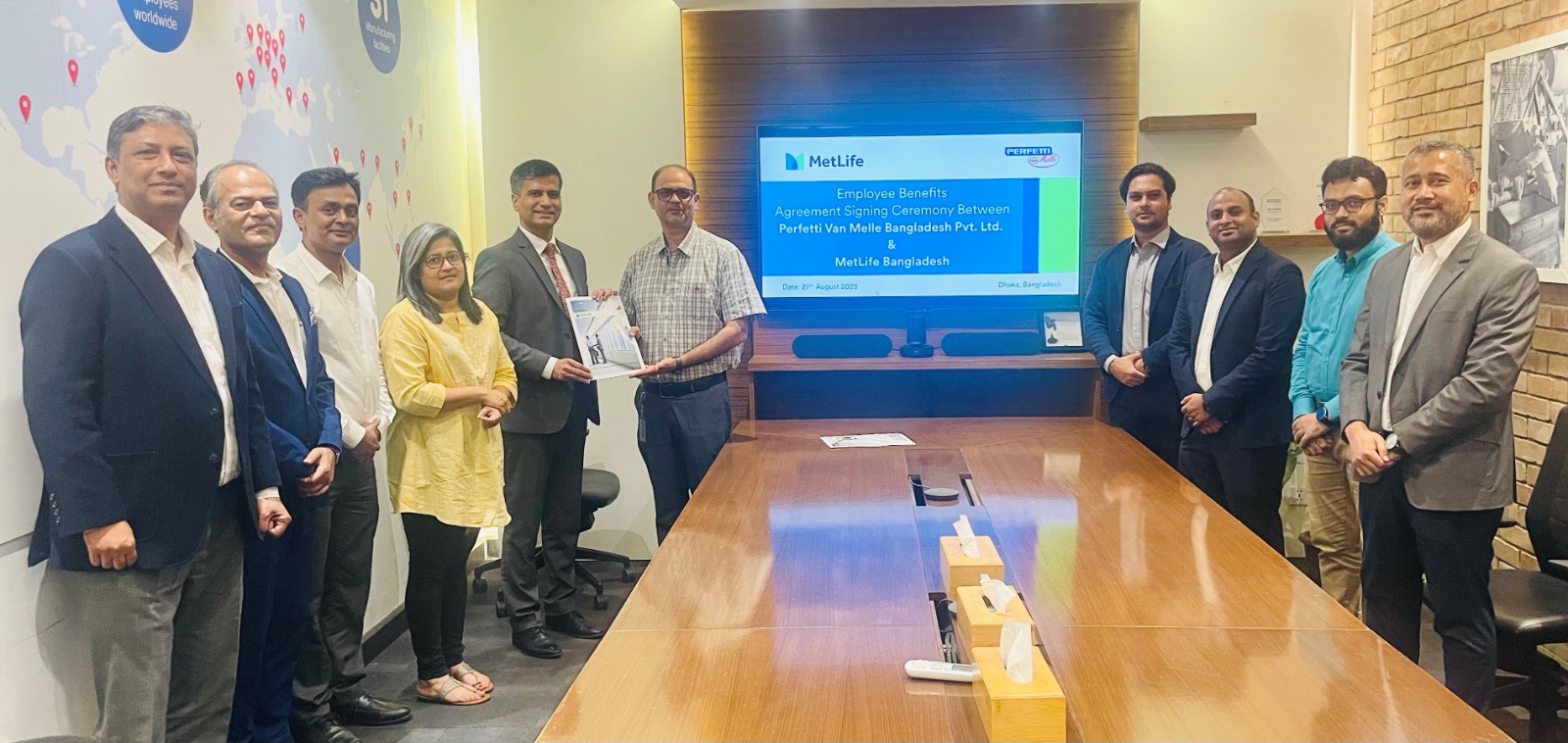 Perfetti Van Melle Bangladesh To Get Insurance Services From Metlife

2

min read
Perfetti Van Melle, a leading name in producing and distributing candies and chewing gums globally, recently penned a contract with MetLife to provide insurance facilities to its employees in Bangladesh.
As part of this contract, over 560 employees of Perfetti Van Melle and their dependents receive financial support for medical treatments and loss of life. The company selected MetLife as the employee insurance provider because of the insurer's customized solutions, online claims settlement service, faster payment of insurance claims, and financial strength.
Read more: Internet Banking Continues to Grow in Bangladesh
Perfetti Van Melle's products are available in over 150 countries around the world. It has its mark in the Asia Pacific Region, Europe, Middle East, Africa, and the Americas.
In Bangladesh, MetLife provides insurance protection to over 270,000 employees and their dependents of more than 800 organizations. In the year 2022, MetLife policyholders received about BDT 2,548 crore in claims.
"At Perfetti Van Melle we believe in a building, a work culture where our colleagues feel secure and confident. I believe that our employees can benefit from this collaboration and the services of MetLife," said Ashish Kapoor, Managing Director, Perfetti Van Melle.
Read more: Metlife Bangladesh Launches Fast-Track Dengue Claims Settlement Service
Ala Ahmad, Chief Executive Officer of MetLife Bangladesh, said, "Our extensive experience of providing life insurance services will enable us to provide a tailor-made solution to cater to the unique needs of the employees of Perfetti Van Melle."
From Perfetti Van Melle, Ashish Kapoor, Managing Director, Sayeda Tahya, Hossain, Director, Human Resources, Md Zaid Bin Ataur, Senior Manager, Company Benefit and HR Services, Aktarul Hassan, Senior Executive, HR Services were present during the signing.
MetLife Bangladesh's senior officials including Ala Ahmad, Chief Executive Officer, Nafis Akhter Ahmed, DMD & Chief Corporate Business Officer, Mohammad Kamruzzaman, Director & Head of Employee Benefits, Md. Monirul Islam, Vice President and head of New Sales, Employee Benefits, Raihan Chowdhury, Deputy Manager, Employee Benefits, and Shafayet Bhuyian, Deputy Manager, Employee Benefits were present at the signing.
For more updates, be with Markedium.