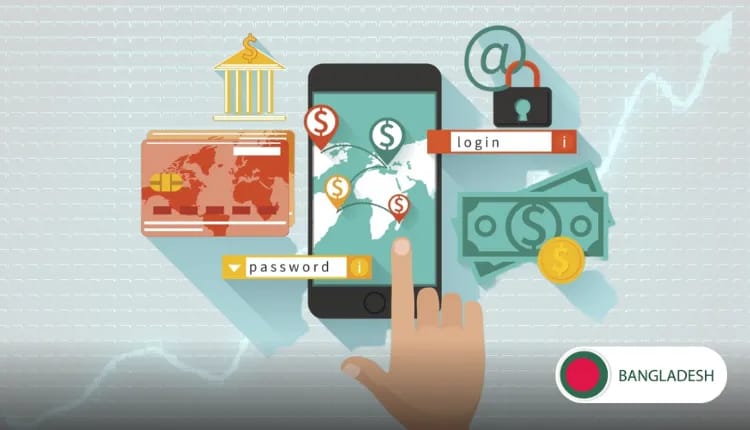 Internet Banking Continues to Grow in Bangladesh

2

min read
Bangladesh is witnessing a rapid surge in internet banking transactions, with a staggering year-on-year growth rate, as more individuals, particularly tech-savvy young adults, embrace digital platforms for their financial activities. According to data from the Bangladesh Bank (BB), internet banking transactions doubled to Tk 462.43 billion in July 2023, compared to Tk 235.48 billion in July 2022, and continued to rise from Tk 275.59 billion in December 2022.
This remarkable increase in the volume of Internet banking transactions reflects the changing landscape of financial services, as fintech innovations globally shift cash finance and payment systems towards online platforms.
The number of Internet banking customers also saw significant growth, reaching a record 7.44 million in July 2023, up from 5.47 million in July 2022 and 6.25 million in December 2022.

Internet banking, introduced in Bangladesh by Standard Chartered two decades ago, has gained popularity in recent years.
It allows users to conveniently conduct financial transactions online, including deposits, transfers, and bill payments, providing access to services once limited to physical bank branches.
The surge in online banking transactions is attributed to clients' growing comfort with digital platforms, driven by the increasing number of internet users and the widespread use of smartphones.
To meet rising online transaction demand, Bangladesh's central bank increased daily interbank online transaction limits in September 2020, including a fivefold hike for institutions.
The maximum single transaction limit rose to Tk 100,000 from Tk 50,000. Consumers can now do 10 daily transactions, up from five, while institutions can perform transactions up to Tk 1.0 million daily, with a max of 20 through online banking; the highest single transaction limit is Tk 200,000.
Read More: Shanta Lifestyle Announces Strategic Partnerships With Four Renowned Brands
Internet Banking Fund Transfers (IBFT) use Bangladesh Bank's National Payment Switch Bangladesh (NPSB), the Bangladesh Real Time Gross Settlement (RTGS), and Bangladesh Electronic Funds Transfer Network (BEFTN) to enhance online banking services, allowing for instant and efficient transactions.
Internet banking's convenience leads to customer recommendations, providing secure and distanced financial transactions. IBFT, comprising over half of Internet banking transactions, has seen substantial growth.
Banks offer mobile apps to attract users, eliminating the need for physical branch visits. Internet banking is poised to play a more significant role in Bangladesh's evolving financial landscape as digital transactions rise.
For more updates, be with Markedium.