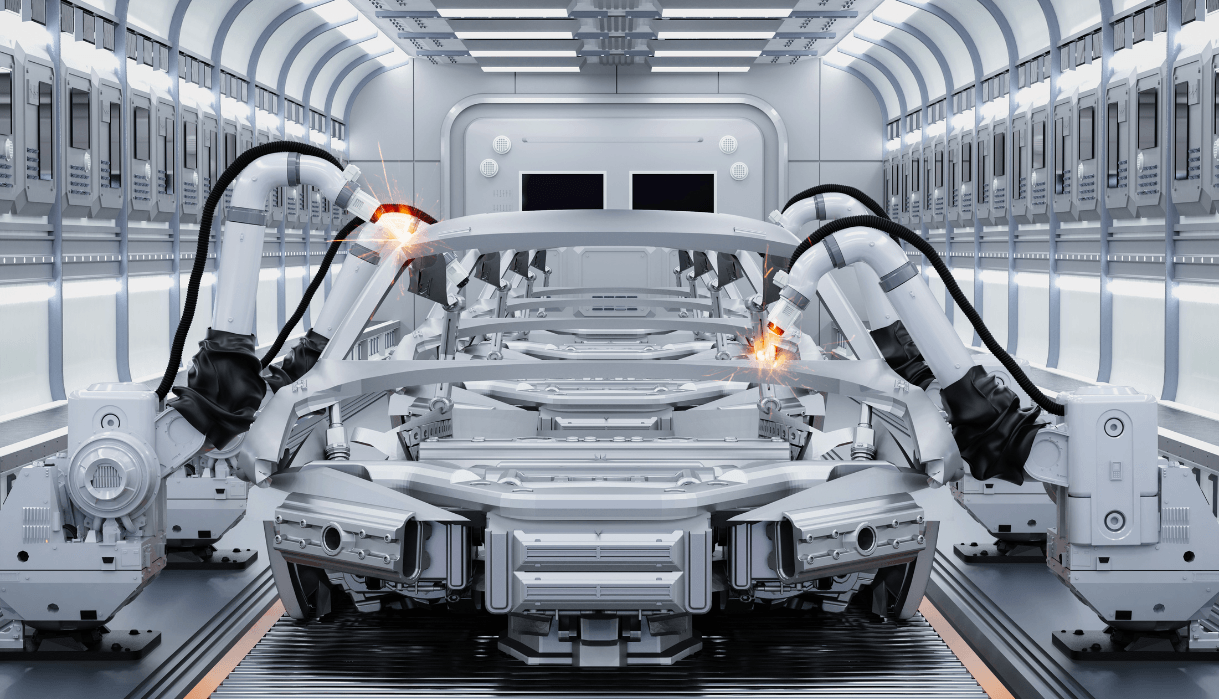 Chattogram Will Have the Nation's First EV Manufacturing Plant

2

min read
Bangladesh is boldly striving towards a sustainable future with a colossal investment in electric vehicle (EV) manufacturing. Bangladesh Auto Industries Limited (BAIL), a subsidiary of Mango Teleservices, is spearheading the endeavor, investing Tk 1,440 crore to build the country's first electric car factory in Bangabandhu Shilpa Nagar Economic Zone, Mirsarai, Chattogram.
The plant is reportedly on track to commence production by March 2024.
Ten banks are financing the electric car factory with Tk 790 crore. The project has finished infrastructure development and is setting up machinery on a 100-acre site. Of the total investment, 75 percent will produce crucial components, including the body, battery, motor, and charger, while 25 percent will cover imported interior design elements. The facility will manufacture various vehicle types, with Agrani Bank leading an alliance of banks contributing Tk 240 crore.
Read More: Bangladesh Sees Tk 34,000 Crore Drop In MFS Transactions
In addition to the primary manufacturing plant, there's Bangladesh Lithium Battery Limited, dedicated to producing lithium batteries for EVs and sectors like solar energy, data centers, and UPS systems. This factory, integral to the ambitious Bangladesh Auto Industries initiative, has a significant budget of Tk 750 crore. Meanwhile, Mango Technologies Limited is set to manufacture motor control and charging systems with an investment of Tk 140 crore, aided by machinery imports through the private-sector Mutual Trust Bank.
In an exclusive interview with industry experts, it was highlighted that conventional vehicles incur fuel costs ranging from Tk 12 to Tk 15 per kilometer, whereas electric vehicles require a mere Tk 1 to Tk 1.5 per kilometer. Beyond the economic advantage, electric vehicles are notably eco-friendly, emitting only a fraction of the carbon dioxide produced by their conventional counterparts.
Nevertheless, the limited availability of crucial infrastructure, such as charging stations, has restrained the widespread adoption of electric vehicles in Bangladesh.
Read More: Local Mobile Manufacturing Increased In July 2023
These advanced manufacturing facilities will create significant economic opportunities, initially employing 1,500 people with plans to expand to 5000 as production increases. The company aims to produce 60,000 2-wheelers, 40,000 3-wheelers, and 30,000 4-wheelers annually, proudly branded as Bangladeshi. The project also includes installing charging stations at petrol stations nationwide.

Bangladesh's investment in electric vehicle manufacturing is a significant milestone, demonstrating its commitment to sustainability and ambition to excel in the EV market. This move will reduce fuel dependence, boost the local economy, and create jobs. It's noteworthy as one of the first developing countries with a dedicated electric car factory, showcasing Bangladesh's economic growth and sustainability vision.
For more updates, be with Markedium.