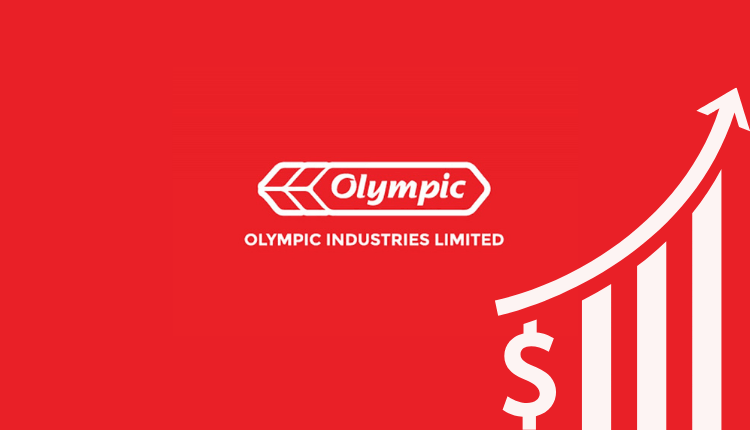 Olympic Industries Ltd's Sales Grew By 11.2% In Q3'20-21

2

min read
Olympic Industries Ltd. one of the leading FMCG companies in Bangladesh has recently published its quarterly report for the period Jan'21-Mar'21. Sales of the company grew by 11.2% YoY from Tk 3,956.7 million in Q3'20 to Tk 4,400.5 million in Q3'21. However, the net profit only grew by 4.6% mainly due to a lower gross & operating margin.
---
Revenue & Gross Profit Analysis
---
The company has been growing consistently at double digits in the last seven quarters mainly due to strong performance of its flagship products Energy Plus, Nutty, Tip and due to new product launches in biscuit, snacks & confectionery category. In 9 months of FY 2020-21, the revenue of the company grew by 14.8% YoY from Tk 11,961.1 million in FY 2019-20 to Tk 13,729.8 million.
Read More: Here's How an IPL Franchise Earns Money!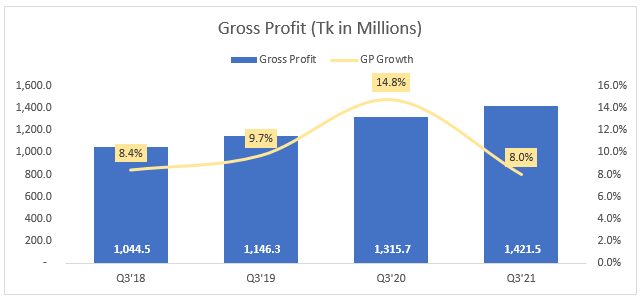 Gross Profit increased by 8.0% YoY mainly due to a decrease in Gross Profit Margin. The gross profit margin was 32.3% in Q3'21 which was 33.3% in Q3'20.  The lower margin is mainly attributable to higher raw materials cost.
---
Net Profit Analysis
---
Net Profit grew by only 4.6% YoY mainly due to lower gross profit margin and higher selling expenses. The selling expenses of the company increased by 20.2% YoY. Selling expenses increased by Tk 110.9 million from Q3'20. Higher selling expenses might be attributable to higher logistics costs in this pandemic. Subsequently, the net profit margin decreased from 12.5% to 11.7%. The net profit margin has been decreasing over the last 4 years. This is mainly attributable to increased marketing & selling expenses to increase the sales of new product launches in the noodles, snacks & confectionery segments.
Read More: Unilever's Sales Grew By 13.8% in Q1'21
---
Future Ahead
---
Since the pandemic, there has been a rising consumer shift in consuming packaged food. It is expected the growth momentum of the company will continue in the coming quarters. However, due to the recent lockdown, the company may incur higher expenses in logistics and factory overhead maintenance. So, the net profit of Olympic Industries Ltd is likely to stay at a single-digit level in the next quarter.
For more updates, be with Markedium.
Source