MetLife's 360Health App Wins Mobile App Of The Year Award For Bangladesh

1

min read
MetLife's 360Health app is a healthcare mobile app that helps people prevent and manage serious illnesses. It has recently won the "Mobile app of the Year" award for Bangladesh from Insurance Asia, a leading international publication. The app provides users with free virtual doctor consultations, special discounts on diagnostic tests, preferential access to specialists, online medicine ordering, health awareness and disease prevention tools, Covid-19 symptom checker, individual health risk assessment, and policy-related information.
Read More: 12 Years Of BKash: Illuminating Bangladesh On The Global Stage
The app was launched by MetLife in January 2022 to address the various health concerns faced by individuals in Bangladesh.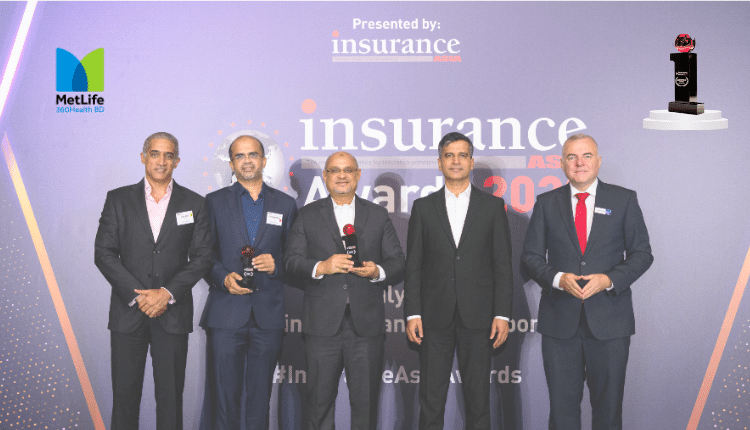 With rising incidences of critical illnesses, chronic diseases, and growing healthcare costs, accessibility to quality medical services has become a significant challenge for many.
The app has reportedly been downloaded by over 750,000 people in Bangladesh and has received positive feedback from users who have found it useful and convenient for managing their health.
MetLife Bangladesh's Chief Executive Officer Ala Ahmad reportedly said: "We are continuing our investments in technology and solutions for the betterment of the country's economy and insurance sector. 360Health app is our testament to our commitment to helping the people of Bangladesh live a more fulfilling life. I am very glad that the app's potential has been so well recognized both locally and internationally."
MetLife Bangladesh has been operating in the country since 1952 and has been providing innovative insurance solutions to millions of customers. MetLife Bangladesh is also the only insurance company that has received the top taxpayer recognition from the National Board of Revenue for 12 consecutive years.
For more updates, be with Markedium.