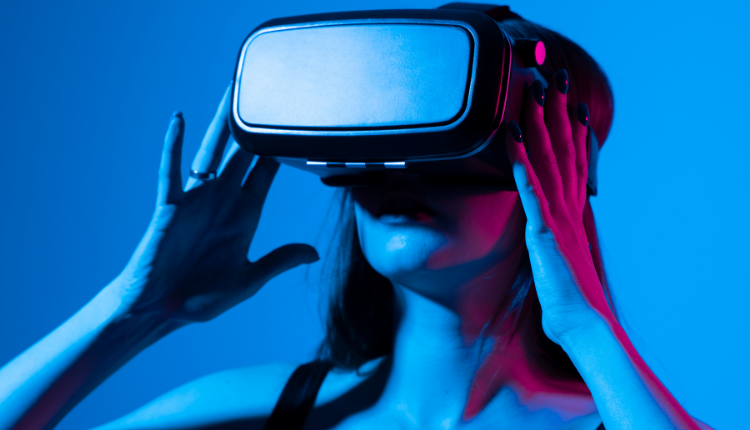 Metaverse And The Magic In The Future Of Work

4

min read
Before jumping straight to the topic, it is better to have a clear understanding of the word – Metaverse. What is it exactly and why do you get to hear that so much now? This is more like science-fiction coming to reality and hitting you up for coffee. This word is said to be vast. One particular definition will not be enough to judge the entire setup of it.
To get the zest, it is a 3D layer of the internet that includes different technologies starting from virtual reality to augmented reality. Some believe that we are already using this metaverse phase while others think it will take decades for metaverse to be fully functional. Whatever the thought is, the metaverse exists, and all thanks to Facebook for making it more visible. In short, it is the future of the internet.
Read more: Fast-Charging: A Silent Killer for Your Battery
The future of work is going to be very different with Metaverse but you are already getting a ride of it. Pandemics have thought us how to work well remotely. And the connecting point for all of us was the internet. Through zoom, google meet, and team, all the employees stayed connected to the same workplace and got things done on time. If there is still the question of whether people are going to accept this changing workplace, well, definitely they will. People have adapted themselves to the concept of "work-from-home" and maintained full productivity. The introduction of VR to any workplace and focusing on VRs to connect to any place in the world at any time is going to be of great help.
Read more: Infinix Introduces Taskin As Ambassador & Launches "AMOLED Stunner" Note 12
For now, focus on how it will change the work in the future and how it is going to be beneficial.
Transition to remote work – It will eliminate the gaps while working remotely. It will bring inclusivity everywhere and employees will know what they are doing and what are their values to the organization. Hence, the metaverse will give employees the freedom to choose their location and workstation. The transition of working from home or a different location will be smoother.
Better understanding leads to smoother workflow – A better understanding of the metaverse is going to help businesses in many ways. The metaverse is the place to grow and focus on. Hence, having in-depth knowledge and knowing the pros and cons will somewhat eliminate the possibility of screwing up your business. Also, the restriction of artificial intelligence will be needed to keep the privacy intact for the employees.
Job creation – As a result of monitoring the newly found virtual reality, people need to be assigned virtual real assets so that the company does not face disruption. Decentralization needs to take place in order to analyze all the business models time and again. The analysis will lead to many internal changes in the work process. An in-depth knowledge will be needed of cryptocurrency, virtual reality, augmented reality, decentralization processes, and digital platforms. The advent of the metaverse is a result of more and more job creation.
Money and time-saving – The pandemic has got you more into your comfort zone. Working from home seemed like a privilege as you can save time, money, and energy. Dressing up for work turns out to be a challenge early morning. Preparing meals, getting clothes pressed, and dressing up for a long day ahead – that is more like a nightmare. After that, daily commutes can be more tiring than ever. Hence, metaverse to the rescue of saving your precious time and money. It also protects you from transmittable diseases.
Easier idea generation and sharing – What could be better if you can instantly join a meeting and present your ideas to your boss staying overseas? Joining meetings and acting up with virtual reality assets are more than you can ask for. You will get the real presence of everyone even being miles away from them. Communication can be made easier through prompt decision makings done online.
Overall, the metaverse will be all about positives. It will lead to better work experience and smoother communication. There are many scopes to develop your business and develop yourself as an employee as well.
For more updates, be with Markedium.