Ispahani Mirzapore Returns with Banglabid Season 4

2

min read
Popular reality show- Ispahani Mirzapore Banglabid has returned to the big stage with the fourth season. Country's leading tea brand Ispahani Mirzapore once again is organizing the event with an aim to motivate the young generation to use and practice Bangla language correctly.
In the event of inaugurating the new season, a press briefing was organized on Channel I premises in the capital on January 21. Led by Faridur Reza Sagar, Managing Director of Channel I, Professor emeritus Dr. Sirajul Islam went to the press meet as chief guest.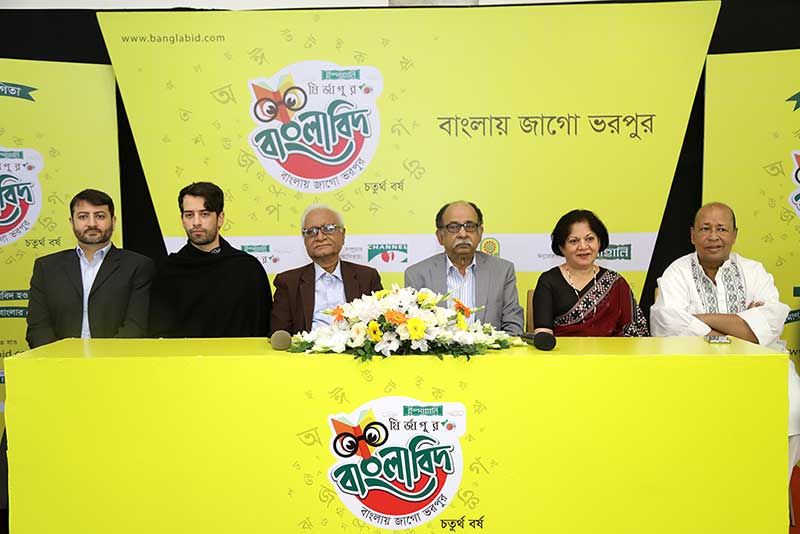 Additionally, Habibullah Sirajee, Director General of Bangla Academy, Zahida Ispahani, Mr. Emaad Ispahani, and Mr. Mirza Ahmed Ispahani, Directors of M. M. Ispahani ltd and Omar Hannan, GM of Ispahani Tea Limited, among others, were available at the occasion.
Registration for the contest has started on January 21 and will continue till February 21.
'Banglay Jago Bhorpur'– the slogan itself portrays the effort from Ispahani Mirzapore to strengthen the roots of Bengali language within the spirit of the engaging daily life of our young generation. Like every other year, this year is no different as well. This year it is going to be organized on a larger scale.
Ispahani released a video commercial to announce season 4 as well. Let's watch it first:
The principle target of this challenge is to discover the best mix of personas who are talented in Bengali language, spelling, and usages of other strata of Bengali sentence structure. Contestants should experience a few diverse determination processes and just those with a profound enthusiasm for turning out to be cutting edge language-contenders should enroll.
With a staggering amount of 85000 registrations last year, the organizers are expecting to have more than 100k registrations this year.
At first, participants of classes 6 to 10 from different parts of the country will partake in the competition. After the primary selection, chosen participants will be brought to Dhaka for the studio round. Then they will go up against one another to demonstrate their competency over the Bengali language.
Afterward, it will be broadcasted on Channel-I.
The top three participants will win 10 lac, 3 lac and 2 lac taka each respectively. Also, the first 10 winners will receive a laptop along with Bengali books and a bookshelf worth of 50,000 taka each to create his/her own library.