How Domino's Pizza is doing in Bangladesh?

2

min read
Domino's Pizza one of the largest pizza retail chains around the world launched its first store on 15th March 2019. Domino's Pizza was launched by Jubilant Golden Harvest Limited which is a joint venture between Golden Harvest QSR Limited of Bangladesh and Jubilant Foodworks Limited of India. Jubilant Foodworks Limited is one of the largest food chain operating companies in India. JFL has exclusive rights to develop and operate Domino's Pizza brand in India, Sri Lanka, Bangladesh, and Nepal. The joint venture allowed JFL to operate the brand with a company that has business experience in Bangladesh.
Presence
The brand operating for over 2 years has had a successful run so far in Bangladesh. In the first week of its operation in Bangladesh, the brand broke the global record for the number of orders across its operation in 85 countries. The company which launched with a single store in Dhanmondi in 2019 has now over 5 stores as of March 2021. JFL and Golden Harvest both see prospects in expanding the business in Bangladesh which was only hampered in FY 2020-21 (Apr'20-Mar'21) due to the ongoing pandemic.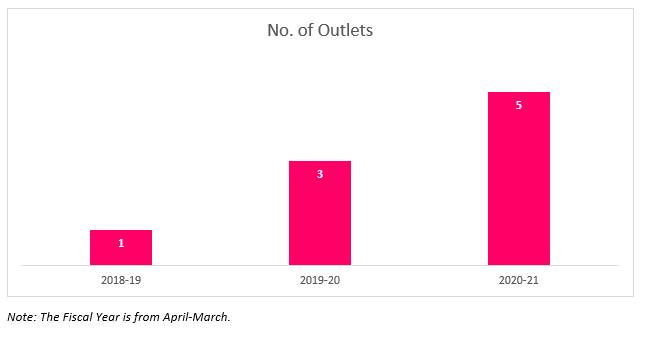 Financials
Domino's has so far had two full fiscal year operations in Bangladesh. In FY 2020-21 the company had to go through difficulty due to the ongoing coronavirus pandemic in Bangladesh. However, unlike many restaurant businesses in Bangladesh, sales of the company only decreased by 6.1% compared to the same period last year.
This is mainly due to the technological edge the global brand has compared to most of its competitors. Domino's is well known for its advancement in the online ordering and delivery space in the food business. We think this helped the company to maintain decent sales in the last fiscal year as most urban people preferred to order online to get food at home rather than to risk going outside.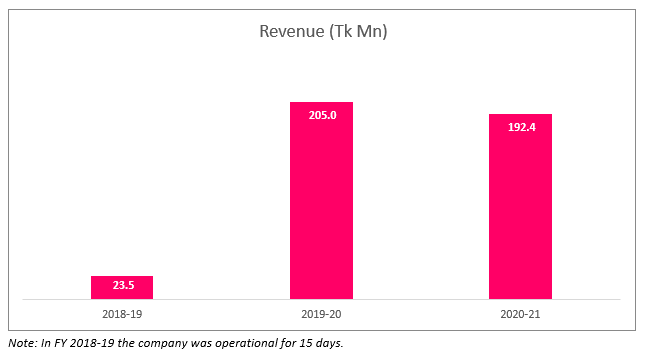 Revenue of the company decreased by Tk 12.6 Mn mainly due to the strict lockdown measurement taken by the government in Bangladesh. In Apr'20-Jun'20 quarter, Bangladesh was in complete lockdown for two months as the country was trying to reduce the spread of coronavirus.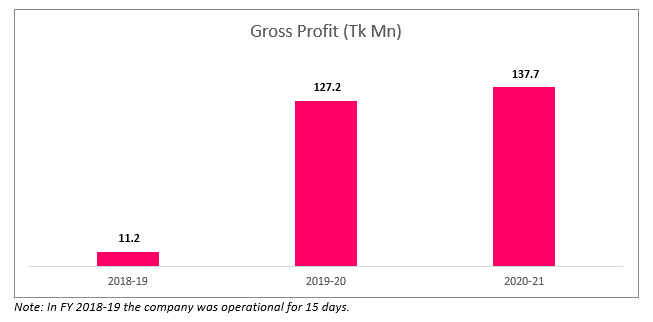 However, Gross Profit increased by Tk 10.54 Mn as the gross margin increased due to the lower cost of raw materials. Gross margin increased by 9.5% from 62.0% in FY 2019-20 to 71.6% in FY 2020-21. Loss after tax declined by 7.9% YoY from loss of Tk 29.6 Mn in FY 2019-20 to loss of Tk 27.2 Mn in FY 2020-21.
Conclusion
With the rise of the urban population and middle and affluent class population in Bangladesh, it is expected that more and more people will prefer to eat out more. Hence, it is expected that a global brand like Domino's has a huge potential to grab more of the Tk 45,000 Mn restaurant market of Bangladesh.
For more updates, be with Markedium.