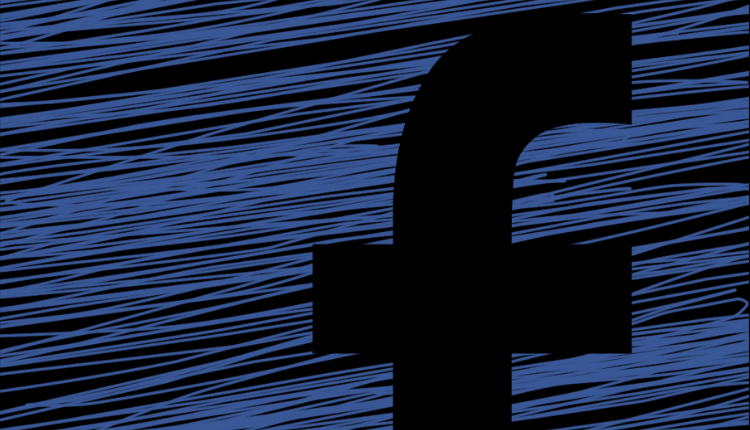 Facebook Users in Bangladesh Increased by 8.49 million in 2021 So Far

1

min read
We have crossed the first 8 months of 2021 and thanks to steady growth in mobile subscriber number and internet subscriber number in the country, Bangladesh has seen steady growth in social media platform usage in the country like Facebook, Instagram, LinkedIn, etc.
According to the data from the Bangladesh Telecommunication Regulatory Commission (BTRC), Bangladesh ended July with 176.94 million mobile phone subscribers, up from 176.41 million in June 2021. Which accounts for an additional approximate 530K new mobile phone subscribers. Along with that, the report also showcased that the total number of Internet Subscribers has reached 123.74 million at the end of July 2021, up by around 3million from the previous month. And the growth trend is quite constant.
As a result, Bangladesh has seen a steady increase in Social Media Platforms. Among all the social platforms, Facebook has seen the highest number of users so far in Bangladesh.
According to Napoleoncat- a Polish-based social media management platform, Facebook users in Bangladesh have increased by 8.49 million approx.
In terms of Facebook User Number, Bangladesh ended the year 2020 with 4,43,30,000 Facebook users in Bangladesh (December 2020), which accounted for 25.7% of its entire population.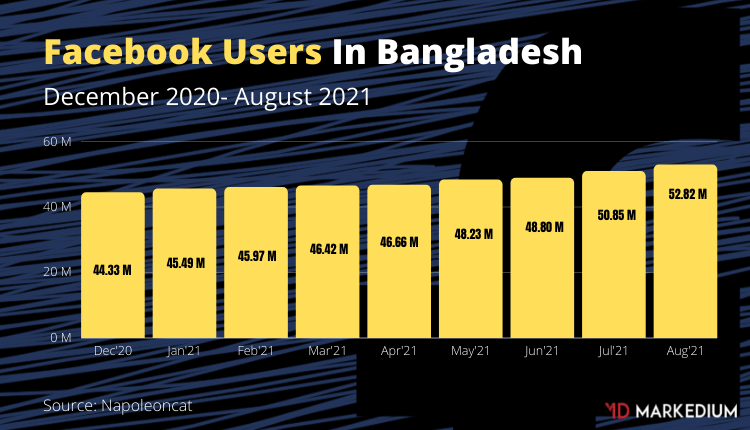 According to the latest data, there were 5,28,20,000 Facebook users in Bangladesh in August 2021, which accounted for 30.6% of its entire population.
So, from January 2021 to August 2021, there were 84,90,000 new Facebook users added. For more updates, be with Markedium.