Whatever is happening in this world, we can assure you one thing with confidence- Marketing will always be there. But new integration and shifting will take place in this spectrum of marketing. AI (Artificial Intelligence) has newly been introduced to the world of marketing just in the last few years and it's really taking off! From content creation to training and development, the technology is shaping the direction of the industry.
But, with all the ongoing buzz around, one question has been asked quite frequently nowadays:
"Will AI overshadow the current trends of Digital Marketing and SEO in recent days?"
Firstly, let's not believe AI will overshadow or screen out anything. However, it will be integrated into every aspect of marketing. In other words, we can say within the next 5 years, the marketers need to place their ads around all the AI implemented devices.  But for a country like Bangladesh, we can say it might take up to 7-10 years.
So, how marketing will look like in the near future? Let's say within the next 7 years?
For instance, let's say you are using AI-enabled Samsung or LG branded refrigerator and you are a constant buyer of PRAN juice. In the future, the refrigerator will remind you about the next purchase of that particular PRAN juice. Now, there are other juice brands as well. Let's say Shezan, another prominent juice brand of Bangladesh.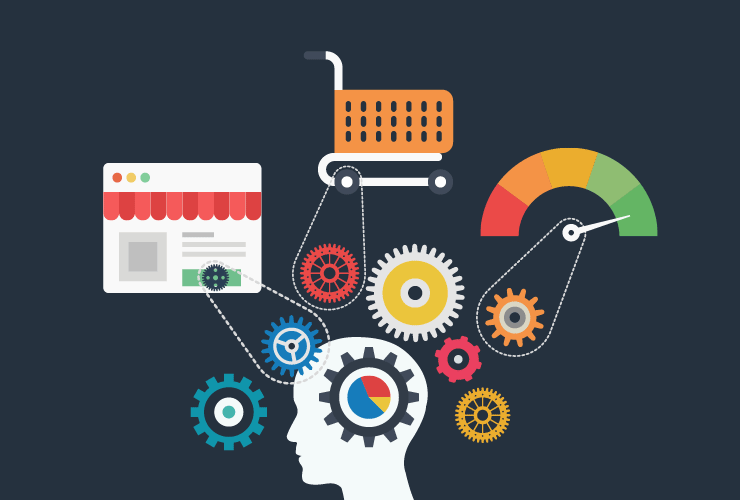 So, the marketing in the future will probably look something like this– Shezan will let you know about their product through putting their promotional message through the refrigerator. If you are a loyal customer of PRAN, then you might end up having a free sample of Shezan.
Read More: Pre-Emptive Shopping Reforming Personalized E-commerce
It's needless to say that content will play the biggest part in the future of marketing. As a result, contents or messages need to be a bit more polished and designed with perfection to grab the optimum value from the customers. But if we look at the past, Ads have come a long way from then. Ads have become much more targeted than before.
Read More: Brilliant Branding Examples Using AI Around The World.
Now we know to a huge extent that how well our ads are performing, in short, it has become more measurable. Last but not least, it looks very beautiful and eye-soothing. But to be honest, in some way or another we are showing the same ad (especially the video form) to everyone. Hence, we believe, there will be a shift in the strategical approach for this content.
So, what's next for the future of marketing? Here are our assumptions:
Hyper-personalized:

Ads will be more accurately personalized towards the customer. One ad might be there for everyone but there will be structural offers designed for each of the customer tastes. Currently, companies target a group of potential customers and deliver a common set of communication to everyone. This will change and the industry will be heading towards true personalization.

Data-Driven:

As explained in the refrigerator example above, we can surely say one thing all the marketing stunts will be done through the proper representation of personal buying behavioral data.

Conversational:

With the increasing use of Home AI Appliances, conversational marketing will take place. Chatbots are already very visible in the market currently. Maybe within the next 5-7 years, Alexa will be suggesting to you about the restaurant you are willing to book for your anniversary. Who knows!

SEO Restructured:

The way we are doing SEO marketing now is surely about to change. Within a very short time, we need to have a grab on what words are used by the consumers to search for anything through Google Home or Alexa. 
Typing a sentence to search for something and using own words to do the same differs a lot from each other. Think of yourself! When was the last time you were writing something in Google to search for something but clicked one of the suggested items shown below the search bar?

Interactive:

Especially the video ads will become more interactive. Consumers will be exposed to more call to action options while watching the video. #BodyAsABand by Bupa UK is such a brilliant example of an interactive video ad.
Body As A Band Bupa from WCRS on Vimeo.
To Sum It Up…
Although global big giant brands are already at least 10 steps ahead of us in terms of integrating AI in their branding approach, Bangladesh is still a bit lacking behind. Now, there might be two very important factors working behind such negligence-
Consumers in Bangladesh are not yet in that power position to make the brands think about making the consumer experience much more easier. The education and lifestyle matrix of our consumers probably the main active analogies for such a state of the consumer mindset. In short, the majority portion of the consumers is not yet ready to avail of the maximum advantage of AI.


The mindset of our decision-makers to keep the process as 'It is' due to the lack of consumer demand is another vital cause of our slow pace. Although, we can give the managers a bit break from the allegation because of that exact same thing- lack of consumer demand. 

But you see, the market in Bangladesh is changing very fast. And the nature of cluttering the industry whenever some business is booming is present here like always. So, the pressure of competitors is a constant threat.


For example,


Look at bKash and its changing in dynamics. Being the frontrunner for a long time in this exciting MFS industry, bKash has enjoyed the bigger piece of the revenue pie for a long time.  But the situation has changed now drastically. With companies like Nagad entering the market have made bKash think again to adopt something new.

Introducing the new bKash app targeting to become the go-to super app for Bangladesh. What's its specialty? Let me tell you one.

Apart from all those regular transactional services, now users can get personalized discounted best offers based on their current location- Omni Channel service. Have you imagined 2-5 years back that one day you will see Omni-channel optimization in Bangladesh? Probably not.

Want to know more about the new bKash app? Have a read!
So, the market will not stop growing in Bangladesh in this near and eventually, we will be integrating AI with every bit of it. But the question is whos going to be first and win the race for a very long time.