Brand advertisement war among giant companies

4

min read
Business involves a lot of competition, nowadays. Brand advertisement war among giant companies is always on the table. Because everybody knows that, at first a consumer purchases the brand, then the product. As a result, brands spend a lot of money on marketing themselves to outsmart their competitors. Consequently, this leads to brand war which now and then. It includes brand using tactics like:
Ambush marketing

Viral marketing.

Brand advertisement wars

Evangelism marketing, etc.
All the giant companies ruling the current international market adopting new strategies. And they are always up to something to keep their target audience satisfied. Let's know some of the most interesting brand advertisement wars in the international market:
1.  Audi vs BMW
These giant luxury carmakers creatively design their cars. Along with their creative models of cars and supercars, they often come up with witty advertisements as well.
Read More: Germany Shows Interest In Assembling BMW and Mercedes-Benz Cars In Bangladesh .
A few years ago, these giant car producers had an ongoing brand advertisement war. This took place just after BMW released an advertisement campaign for the 35th MOA Rally. The advertisement war started like any other ambush marketing strategies. The whole event looked banners were conversing with each other.
At first, BMW published this poster,
Then, Audi came up with this banner,
Then this,
After that, BMW replied,
Then it ended up like this,
However, the advertisement war formed in many shapes. Such as "ambush marketing" and wished each other on their achievements.
2. Coca Cola vs Pepsi
Pepsi and Coca Cola stood first in line with advertising wars. They understand the importance of each other and the competition. Still, they come out with really witty advertisements against each other like any other brand rivalry.
Youtube video link:
Then the war formed by publishing banners against each other.
 1.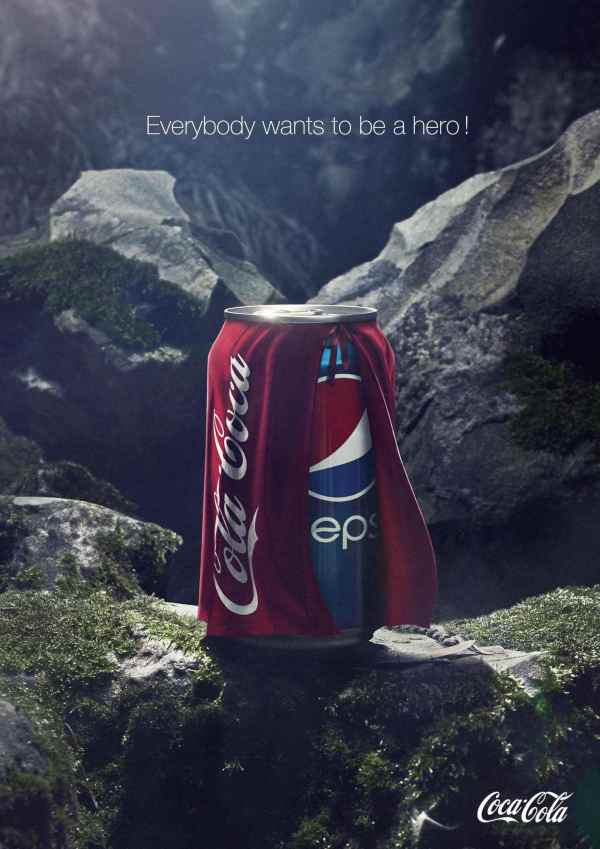 2.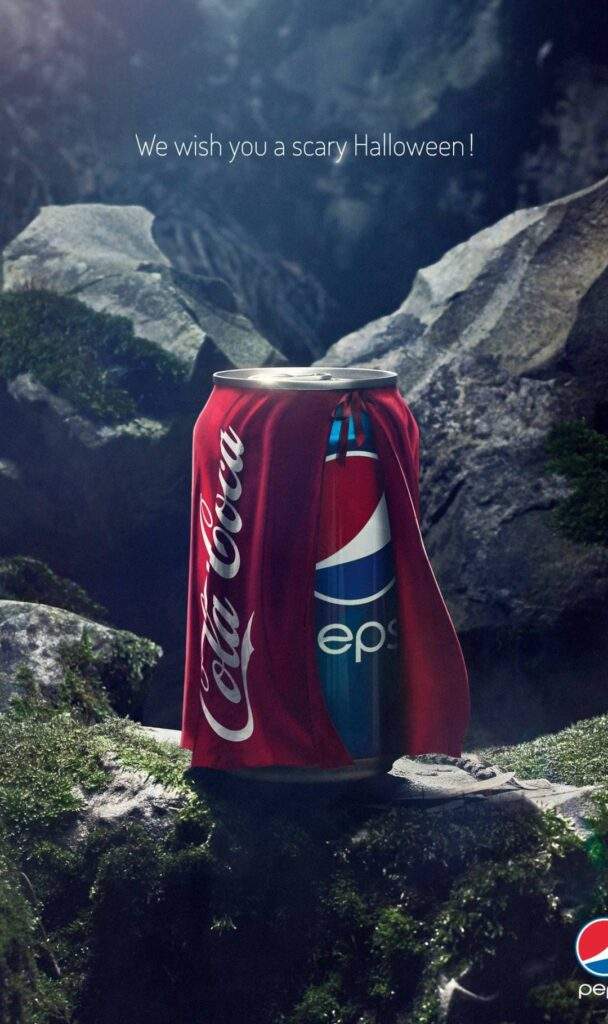 3.Mcdonald's vs Burger King
McDonald's and Burger King are popular for their burgers and other fast food items. However, McD for its greater presence has an upper hand over Burger King. This USP of McDonald's was showcased in one of their advertisements in France. There, they put a directional Billboard of Burger King being 258 KMs ahead and McD being just 5 KMs ahead.
See the details in this video:
Also, watch the reply from Burger King:
4. DHL vs FedEx
DHL and FedEx rule when it comes to delivery. Between them, FedEx is known for serving faster deliveries. And they also encountered a witty Brand advertisement war.
1.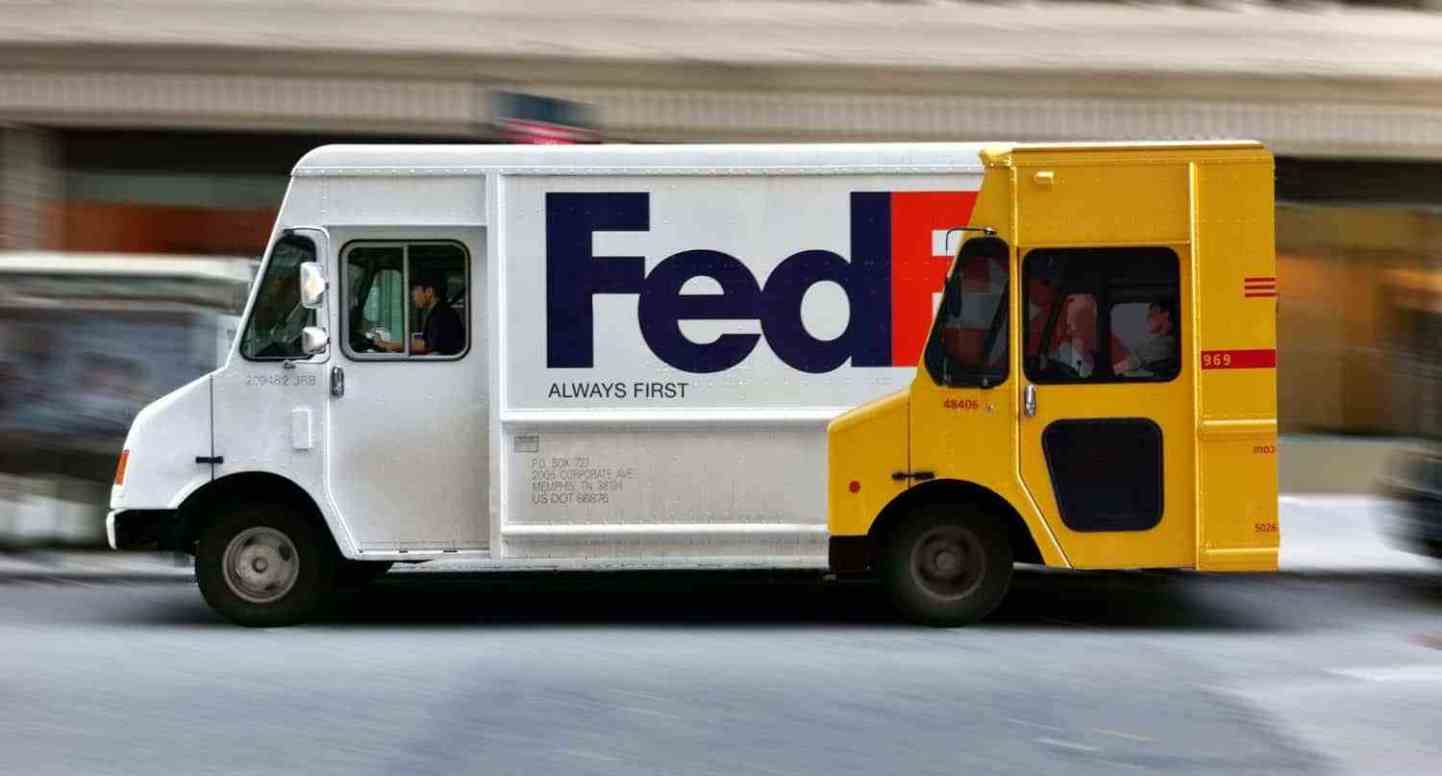 2.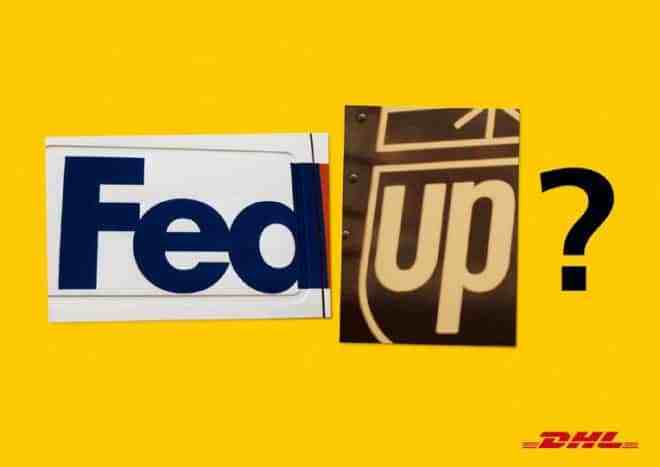 DHL also trolled FedEx by Ambush Marketing:
5. Pepsodent vs Colgate
Pepsodent and Colgate have had launch many comparative advertisements to get most of the market share. One such case was when Pepsodent came out with an advertisement where it promised 130% of the germ attack power of Colgate.
Watch the advertisement of Pepsodent vs Colgate brand war:
6. Mercedes-Benz vs Jaguar
Mercedes Benz vs. Jaguar brand advertisement battle war is also on the table. Mercedes' advertisement for better stability and body control was dissed by Jaguar. They promoted cat-like reflexes over magic body control. The same received a reply from Mercedes which used sleeping cats to promote their aerodynamic production car.
To watch more, visit:
7. 
Microsoft vs
 Google Chrome
Google Chrome is a superb browser and being a part of the Google family, has an edge over Microsoft edge and other browsers like firefox and opera.
Watch the digital advertisements launched by chrome:
Well, the reply wasn't that bad either!
8.
Samsung Vs. Apple
We all know about the ongoing brand advertisement war between Apple and Samsung. One of the most significant advertisement war was when Samsung compared its Samsung S3 with iPhone 5 in terms of features.
Then Apple replied, 
Then came a video advertisement:
https://www.youtube.com/watch?v=PaMY637fwlM&feature=youtu.be
Samsung launched a similar campaign to promote S4:
https://www.youtube.com/watch?v=T9qMn7nc7gk&feature=youtu.be
So, you see, you don't need to be harsh always to compete against others. Sometimes brilliant copywriting with proper humor can do the job that remains unbeaten for a long time. So, which one do you like the most from our list?
For more exciting articles, keep yourself updated with Markedium.