GP & Brac Joint Effort To Distribute Financial Aid Amid Crisis

2

min read
Recently, Grameenphone stated that they donated financial aid worth Tk 15 crore cash to Brac's emergency food assistance fund. Provided that, it will support 100,000 affected families that lost their source of income after the coronavirus pandemic.
Therefore, every family will get Tk 1,500 for two week's fundamental nourishment supplies, GP stated in an online video conference.
Read More: Brac provided Cash Assistance To 1 lakh Families In Need
In other words, it is a piece of collaboration by the incredibly famous non-government organization Brac and Grameenphone.  As a matter of fact, They named this joint initiative as "Dakche Amar Desh" (My Nation Calls).
Purpose of The Financial Aid
To begin with, both organizations came to a common ground and discussed the existing problems. For instance, social distancing drives and limitations on movement due to the Covid-19 pandemic.  In effect, they showed concern about people who survive on daily wages and live in extreme poverty. Hence, This financial aid distribution is on the move.
By the time, Brac governed a nationwide survey on 2,675 low-pay individuals of 64 districts. In effect, the result shows 14 percent of families do not have food at home. To put it differently,  72%  of the respondents found jobless or decreased work openings due to general holidays and lockdowns to enforce social distancing measures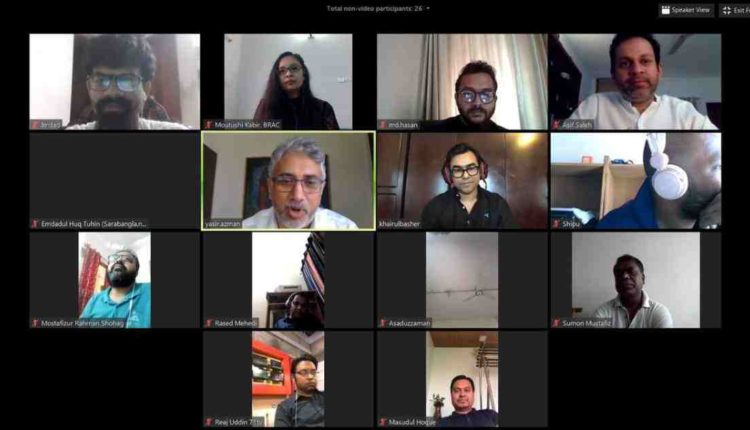 Moreover, in the video conference, the CEO of Grameenphone Yasir Azman expected both the public-private sector should work together. In order to tackle the upheaval caused by Covid-19. In addition, he requested all individuals and enterprises to join the initiative or similar ones. Regardless,  the government and other entities' initiatives for financial aid. 
Read More: More Bangladeshi Brands Declaring War Against COVID-19
In like manner,  According to Asif Saleh, executive director of Brac,  this is a humanitarian crisis, not just a health pandemic. He also added Brac has submitted and prepared financial aid worth Tk 30 crore to help 200,000 families. In addition, he expressed gratitude toward Grameenphone for their generous helping hand that will empower Brac to scale up further.
All things considered, they assembled the whole association from the beginning with more than 100,000 field staff members, wellbeing laborers, and volunteers on the ground.
Stay Safe, Stay with Markedium!