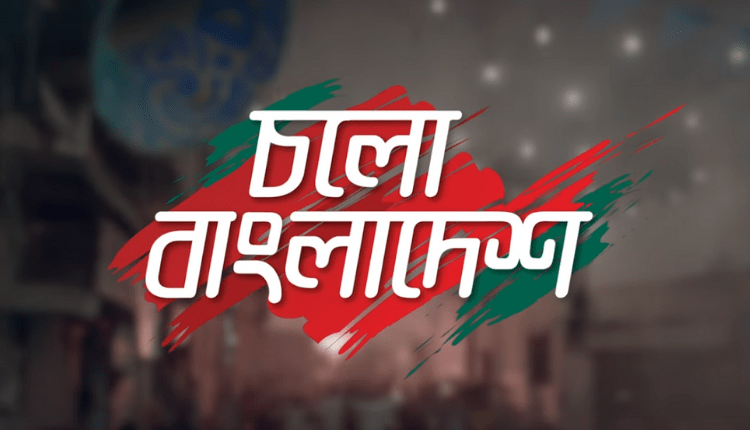 Cholo Bangladesh: The Nation Stands Behind the Tigers with Grameenphone

2

min read
Of all the iconic songs and jingles Grameenphone has gifted us, one that stands out unlike any other is Cholo Bangladesh, originally released in 2015 in support of the nation's cricket team.
Sung by leading vocalists Emil and Zohad and composed by Habib Wahid, the song became immensely popular within a short span of time. It is now synonymous with cricket and it would be difficult to imagine a cricket tournament without the empowering tune.
Read more: Dipjol Explains The Art of Food Delivery with Servus Foods
Catchy and rejuvenating as ever, this year's version (conceptualized by Grey Bangladesh) of the song revolves around fearlessness. What is there to fear, the song asks. It also focuses on seeing competitors as equals, a message that is important in this day and age.
The original composer, Habib Wahid, has contributed with his distinct vocals. This adds an incredible nostalgic value to the song, resonating with those who grew up listening to his music.
As for the corresponding video, it pays homage to the millions of novice cricketers of Bangladesh. It mainly focuses on street cricket – where the seeds of thousands of cricketing dreams are sown.
Read more: TECNO Mobile Cuts through Clutter with Spark7 Campaign
Its defining attribute is showing a young, lanky batsman taking on a much taller, burly opponent. This symbolizes the national team really well, proving themselves time and again against more powerful cricketing nations, and expresses the hope to do the same this year.
The video also portrays a festive atmosphere which is only fitting, given a cricket World Cup is nothing short of a festival in Bangladesh.
Such festivals are made better by beautiful campaigns – and Grameenphone has succeeded once again in evoking emotions in their cricket-loving viewers. For more updates, be with Markedium.